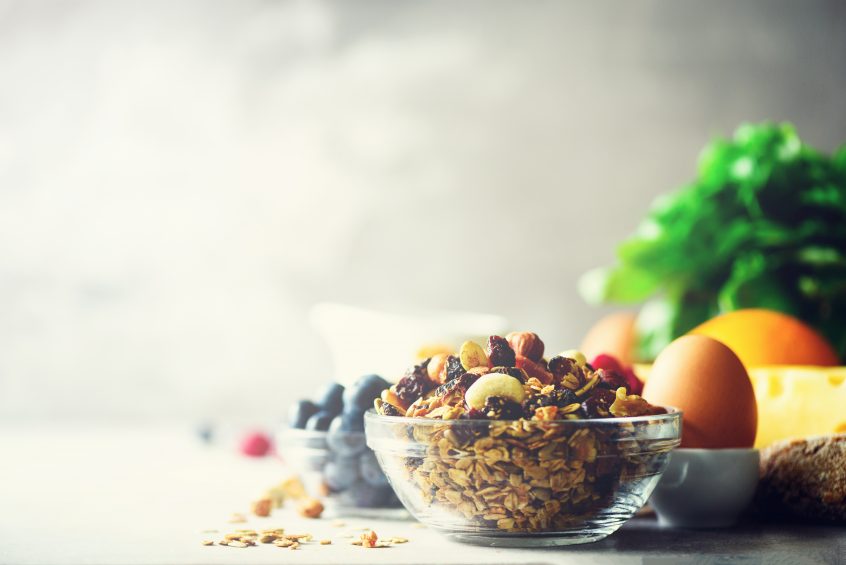 -Words by PV Nutrition Influencer Angharad Evans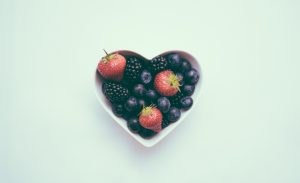 Two years ago, whilst working as a teacher, I was diagnosed with 3 auto-immune conditions, one being Lupus.
Lupus effects the body in numerous ways. I remember the incredible muscular and joint pain and the heaviness of my limbs.A year 8 student told me, as I was walking across the yard one day, "Miss, you like you're walking to the Gallows!" I experienced a horrible array of symptoms including fatigue, nasty rash on my cheeks and nose, severe weight loss and the 'blue' effect of Raynaud's Syndrome on my lips and fingers.During this time, I was prescribed a course of steroids and immunosuppressant medication, a course of treatment I accepted that I would be taking for the rest of my life.
Once the medication was stable, I decided to fulfil a dream.I was granted a career break and travelled to Japan, Hong Kong, Australia and New Zealand for 5 months.It was amazing – and I returned, influenced by the different lifestyle, feeling better and determined to find a way of beating my condition.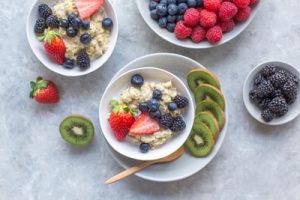 I decided that natural therapy would free me of my condition, and after 3 months of adopting this new approach I was no longer taking the prescribed medication. This was November 2011, where my consultant declared that, astoundingly, my blood tests were normal. Through natural therapies, I had effectively fixed myself, and I was determined to share my experiences and encourage others to adopt this natural approach.
I have since qualified and started my own Natural Therapy practice, successfully treating an array of symptoms ranging from IBS to Depression, helping people of all ages to restore their physical and mental health. I strongly believe that our bodies have the answers to all our health niggles – and my approach involves listening to these signs, and offering my patients natural solutions.
Through my treatment, I help my patients identify the root causes of their symptoms. This can often be attributed to the toxins that they are exposed to, which can range from the foods they eat, to the flagrant lotions they lavish on their skins. I believe in looking at my patients as a complete individual, considering not only their symptoms, but also their general environment, as root causes to many illness exist in these areas.
As people, we don't really make the connection between our symptoms and our lifestyle and diet. I help my patients identify these sources, and guide them to making the correct choices, which can radically improve their lives.
PENARTH VIEW CO-EDITOR, WILL SUMMERS, TRIES NATURAL THERAPIES
After learning more about what we put our bodies through with Angharad, I was surprised how differently I thought about food after a few sessions. The result? A more balanced and holistic approach to nutrition, mental and physical health.
Though I was wary at first at some of the methods we tried, Angharad's approach definitely gave me food for thought. To start with, a simple process of grouping foods together and avoiding certain groups for set periods of time opened my eyes to how my body reacted to each food group.
It didn't take me long to realise that what I thought was a love of dairy on the outside, wasn't reciprocated on the inside! Through a process of elimination, other foods such as spinach, oats, pork, tea and not surprisingly sugar, were also on the hit list.
What I found interesting was how each food group had a reaction on my body. Some groups introduce bacteria, which isn't good for the system, and other food groups are more prone to parasites, and can cause more chronic symptoms. I can certainly relate to the headaches, mood swings and fatigue that Angharad immediately targets.
For me, the positives that have come out of doing this programme are not down just to food though. We looked at the products I use on my skin, discussed routines, and encouraged a rounded approach to general health. I became more open to meditation, taking breaks, eating better foods and exercising effectively.
Changing my food habits has been quite the challenge! However, I'm very glad that I've had the opportunity to look at my relationship with food in
a different way. Diolch Angharad!
Influencer and Penarth-based Nutritional Therapist: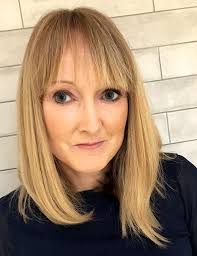 Angharad Evans
Being diagnosed with Mixed Connective Tissue Disorder led me to discover the Hilary Newman Clinic, where I embraced the power of natural remedies. Within months, I no longer needed medication to manage my illness. I was inspired by this treatment and retrained as an Allergy and Nutritional Therapist. I now have a clinic in the heart of Penarth where I offer bespoke treatment to patients for a variety of illnesses.
I am a fully qualified therapist based in the heart of Penarth where IÂ offer treatment in a professional, friendly and private environment.
I offer a natural solution to various conditions to promote long term health, including IBS, CFS, PMT/menopause, anxiety, intolerances, diabetes, aches and pains, fibromyalgia, endometriosis, weight loss, migraines, and many more.
Contact me to discuss your needs.
Cynigaf wasanaeth gwbl ddwyieithog. Cysylltwch â fi er mwyn trafod eich anghenion.
Call 07739 210 291