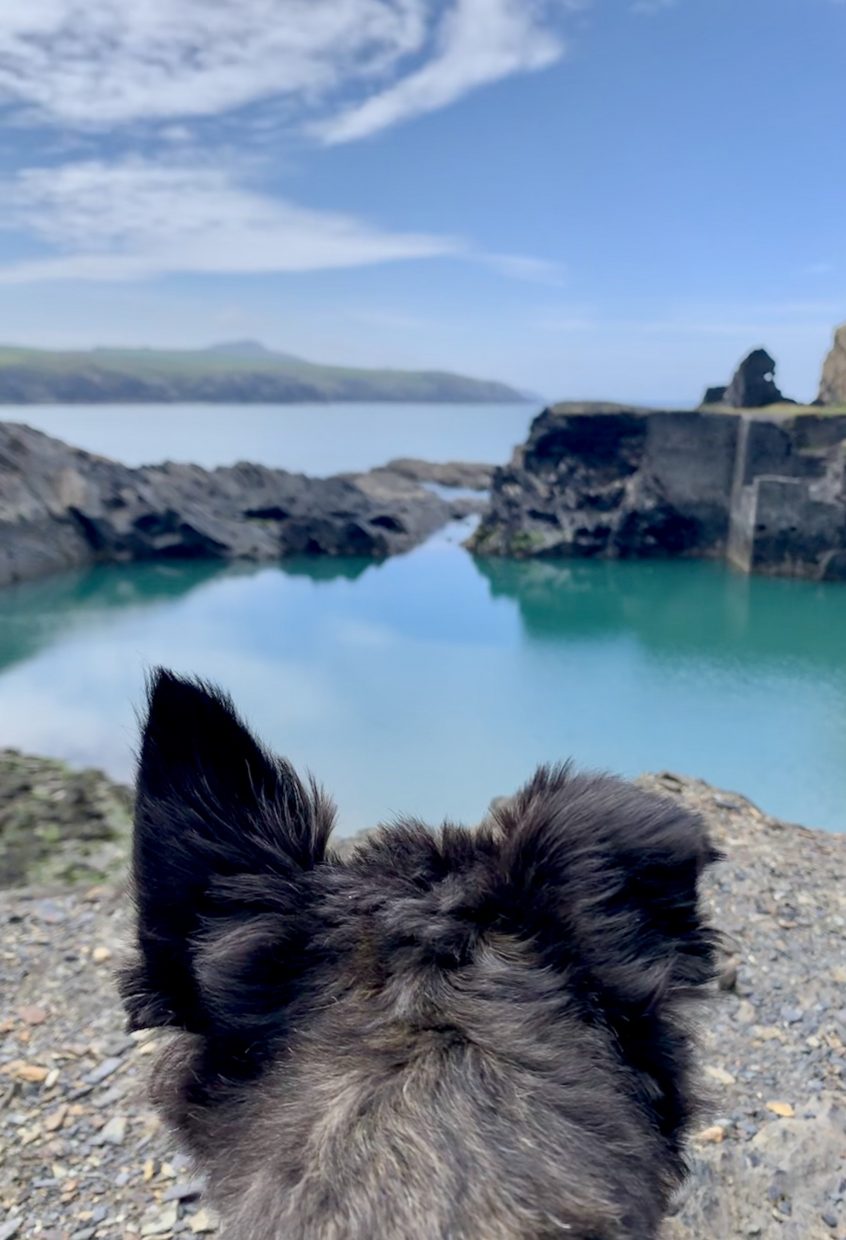 For many pet owners, it wouldn't be a holiday without their four-legged companion. Plenty of opportunities to get out in the fresh air and no need for dog sitters. Being dog dads ourselves, we know that we plan our holidays around Winston, so here are some of our top tips.
The first tip is to be prepared. Winston has an over-night bag which has all his essentials: lead, travelling water bowl, small containers of food, towel for drying off, and plenty of poo bags. We take as many of his comforts along with us too, like his favourite toys, a blanket and his bed, so that he doesn't get anxious. A list will help you make sure you don't forget anything-we've forgotten his lead in the past.
Wales is a country of adventure, so there are plenty of opportunities for simple walks. The summit of Pen y Fa is a mecca for hikers, and for dogs too! The views from the top are spectacular, with the wild, exposed moorland opening in front of you. Winston, as as cairn terrier, feels right at home, amongst the craggy peaks and rocky outcrops!
The Wales Coast Path, which runs through Penarth itself, is another great place for walking. A favourite for us is a section around St Davids, where you'll find the Blue Lagoon at Abereiddi. It's a setting straight out of The Lord of the Rings or Game of Thrones.
There are an increasing number of dog-friendly cottages, hotels and B&Bs available across Britain- in the cities, as well as in the country- with many pubs, cafes and restaurants opening their doors to dogs too.
This is a rapidly growing area of the tourism market, with a variety of holidays available catering for four-legged friends, including everything from great walks and camping, to dine with your dog and doggy spa breaks. And being a coastal nation means there's also almost always a beach in easy reach. Some hotels also offer a 24/7 vert service via an app, for added peace of mind. Though if they don't, it's a vert good idea to find out the nearest vet, should anything go wrong.
Did you know you can also take any well-behaved dog with you on the train network? So you can hop on the train at Penarth and end up at any other station, anywhere in the country, with your dog. And best of all, you won't need to buy a ticket for them, since they travel for free. There's even #dogsontrains! Go check it out.
When it comes to travelling with your dog, I always remember this little story of a man who wrote a letter to a small hotel he planned to visit on his vacation: "I would very much like to bring my dog with me. He is well-groomed and very well behaved. Would you be willing to permit me to keep him in my room with me at night?" An immediate reply came from the hotel owner, who said, "I've been operating this hotel for many years. In all that time, I've never had a dog steal towels, bed clothes, silverware or pictures off the walls. I've never had to evict a dog in the middle of the night for being drunk and disorderly. And I've never had a dog run out on a hotel bill. Yes, indeed, your dog is welcome at my hotel. And, if your dog will vouch for you, you're welcome to stay here too."
Happy travels!