Turner's House New Exhibition: Stand On All Fours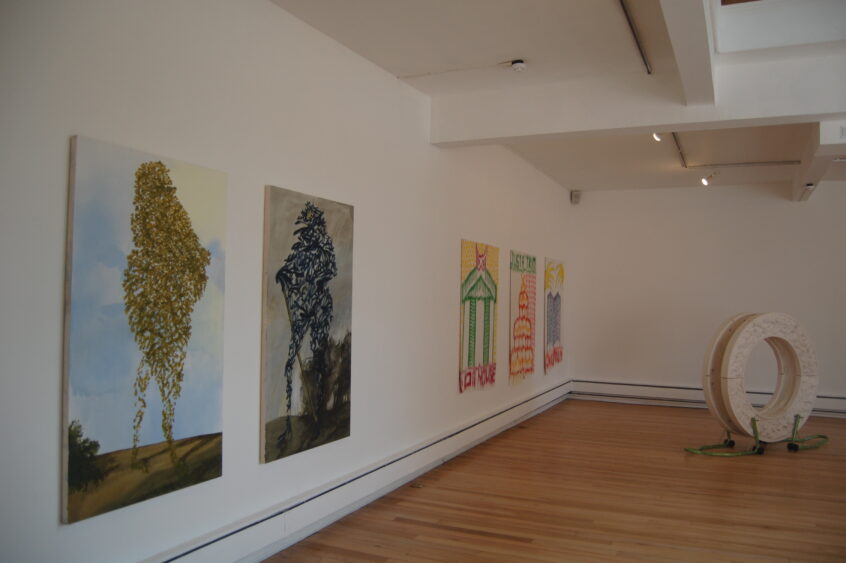 Turner House is currently home to the 'Stand On All Fours' exhibition. Multidisciplinary artists Elinor Stanley, Verity Coward and Mark Corfield-Moore came together to create a collection of art inspired by Welsh myths, memory and crafts. Here at Penarth View, we went to visit the exhibition on opening day and we were lucky enough to chat with the artists and explore the array of pieces of display.
Elinor Stanley's paintings are a depiction of the story of Blodeuwedd. A perfect wife for Lleu Llaw Gyffes, formed from flower but Blodeuwedd falls in love with another and lots to kill Lleu. She is finally transformed into an owl as punishment. Elinor's paintings perfectly capture the dark nature of the story and is a wonderful depiction of this famous Welsh story.
Mark Corfield-Moore pieces explores his experience as part of the Thai/British Diaspora and the relationship between language and textiles using weaving techniques. Mark paints images with dye directly onto strands of loose cotton before they are woven. Mark's inspiring pieces of his memories, specifically of his childhood picnics at historic prosperities in the South West of England, are a truly special contribution to the exhibiton.
Verity Coward's sculptures used primitive craft, traditional building techniques. Verity said that her work was greatly influenced by her rural upbringing and uses an eclectic mix of materials and processes to investigate the overlap of traditional sculpture and countryside. Verity told us she's always be interested my Welsh Stone carvings she seen over the years.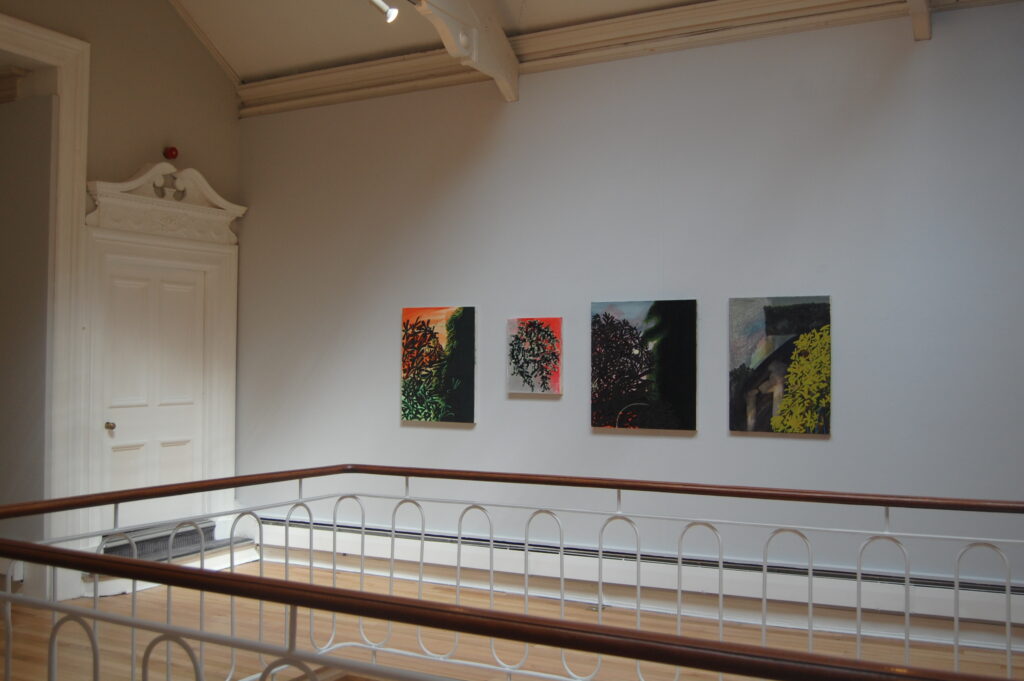 Elinor, Verity and Mark, having known each other for a long time, came together to make this exhibition exclusively for Turner House. Due to Covid-19, aside from one previous visit, the three artists were unable to visit Penarth and rarely saw each other. Although they kept in contact throughout the making of this exhibition, the three worked separately on their pieces for several months. All inspired by Welsh crafts, myths and memoires, it is a spectacular tribute to Welsh culture, past and present and we highly encourage everyone to come see this exhibition before it closes on 19th September.