Turner House, Penarth to re-open its doors in January 2021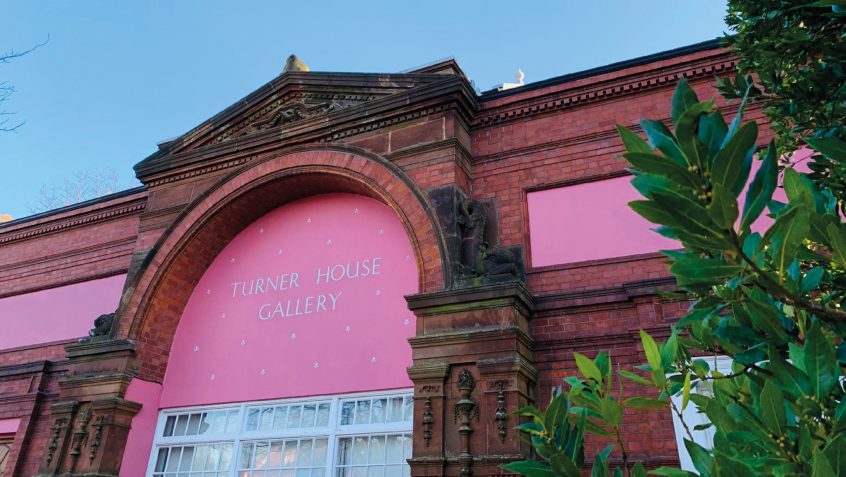 We are delighted to announce the reopening of the Turner House Gallery in January 2021, subject to Coronavirus regulations. The venue, now in the hands of Penarth Town Council, has been close to Penarth people's hearts since its opening in 1888. With some fantastic upcoming exhibitions planned, The Turner House is likely to become one of the top cultural destinations in the Vale. Penarth View wanted to find out what to expect, so we spoke to Lewis Prosser at Penarth Town Council for more information.
Could you tell us a bit more about the history of the building?
The Turner House was first opened in 1888 to exhibit the personal collection of local flour merchant, James Pyke-Thompson. The collection contained artworks by artists including Rembrandt, Rossetti and, of course, J. M. W. Turner. Pyke-Thompson wanted his art collection to inspire, entertain and encourage creativity in the local community. He believed that seeing art improved mental and spiritual health. He made sure everyone could visit the gallery by opening on Sundays when many were not working and only churches were open.
After Pyke-Thompson's death the building was gifted to Amgueddfa Cymru who have been trustees for the building ever since. Many will also recall Ffotogallery, who took up residence in 2003 as the Welsh centre for photography until their departure in 2016.
We have had real fun curating a permanent display which showcases a detailed history of the building for anyone wanting to learn more. We are very grateful to Amgueddfa Cymru for their partnership in reopening The Turner House.
How will Penarth Town Council continue the legacy of The Turner House?
We know that Pyke-Thompson wanted the building to be a forward-thinking gallery for the enjoyment of everyone. He was especially keen for the building to become an educational space where young people in the Vale could be inspired by great artists. We have used this original vision to create a gallery which is both inspirational and accessible for all. Exhibitions will be free, with a changing programme that showcases the best national touring shows alongside local artists and makers. We are also developing a series of workshops to teach traditional skills to a new generation of artists and craftspeople. We will even be open on a Sunday!
Tell us a bit about the new look for The Turner House.
We knew that we wanted the identity to be inspired by the architecture of the building. To achieve this, we worked with the design agency John & Jane, who are based between Penarth and Barry. Sarah and Gareth, who founded the agency, knew instantly what we were trying to achieve and presented a fresh, contemporary brand inspired by the iconic pink facade. It was such a pleasure working with them on this, the time and care they took to research and design was outstanding.
Have you made any changes to the building itself?
As The Turner House is a listed building, we are keeping the interior mostly as it was, with the addition of a new accessible WC on the ground floor and a small kitchen area upstairs. The roof has been repaired and everything has had a lick of paint. We have tried to make the space more inviting by commissioning Vision-21 to make some bespoke gallery furniture. Vision-21 are a social enterprise that provide hands on training for people with learning disabilities and are using all reclaimed and natural materials to make a tactile and engaging space.
What exhibitions do you have lined up for 2021?
The opening show is a new Hayward Gallery touring exhibition of screen-prints by Eduardo Paolozzi opening on the 24th of Jan 2021*. Sir Eduardo Paolozzi (1924–2005) was one of the pioneers of the pop art movement in the UK. His vibrant prints and collages highlight the importance of visual culture for all.
Later in 2021, we have exhibitions of work by Henri Matisse, Quentin Blake, and Melin Tregwynt. We are particularly excited about the Penarth Open Exhibition, which will provide a chance for local artists of all ages to exhibit their own work. Details on how to submit your artworks will be announced later this year.
*Subject to Coronavirus regulations
The Turner House reopens to the public on 24 January 2021*. For updates about upcoming shows or to enquire about the Penarth Open Show, follow @tyturnerpenarth on Instagram, Facebook, and Twitter.