Review: 9 to 5 The Musical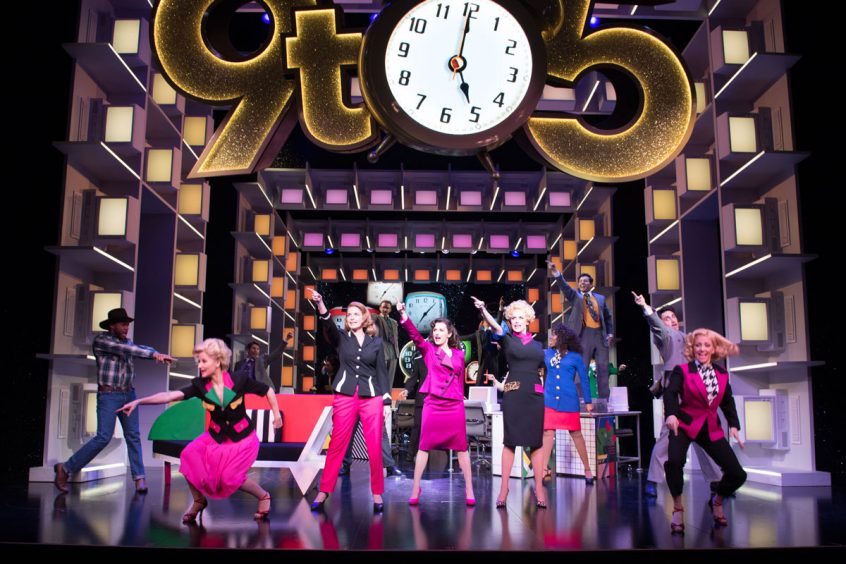 Fresh from 5* reviews and sold-out houses in London's West End, 9 to 5 The Musical tells the story of three workmates pushed to boiling point by their sexist and egotistical boss. Concocting a plan to kidnap and turn the tables on their despicable supervisor, will the women manage to reform their office, or will events unravel when the CEO pays an unexpected visit?
As you can probably deduce from the Show's blurb, there's a strong theme of female empowerment and solidarity on show. Whilst it is on the surface a light-hearted comedy with just enough slapstick and comedy put-downs to ensure the audience was in high spirits, there is a more serious, provocative tone that comes through in Sean Needham's antagonist character, Franklin Hart Jnr.
This character is sexist and egotistical The need for equal pay for equal work between genders still seems unresolved from when the original movie launched. That, and references to a certain President and his questionable ethics, ensure that this Musical is potentially still as relevant today as it was when the original film launched in 1980, almost forty years ago!
Margaret, played by Laura Tyrer, the office lush, and secretary Roz, played by Lucinda Lawrence, who is devoted to her boss Hart Jnr, both deliver fantastic comedy pieces and their characters certainly take unexpected turns – you'll know what we mean when you see it!
For us personally, and I think for the audience, the highlight most definitely was Amber Davies' rendition of Get Out and Stay Out, a powerful ballad song where her character Judy announces to the world, and to herself, that she will not crawl back to someone who broke her heart, showing strength as she orders him to leave.
So, tumble outta' bed and stumble to the Centre to see Dolly Parton's smash-hit musical, starring Wales' own Caroline Sheen and Amber Davies! Changing the rules never seemed so fun! 9 to 5 The Musical is on at Wales Millennium Centre until Saturday 2 November 2019. Book tickets with their Box Office online here.