Words by Joanne Crovini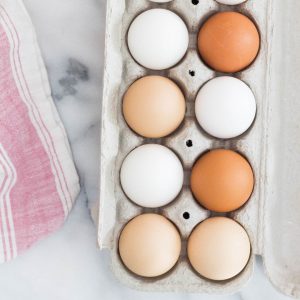 Back to Basics – Simple Changes Can Have a Big Impact
Statistics show that 80% of New Year resolutions fail by February, so here we are in March and April having forgotten them altogether. Rather than repeating this process, why not do something different? If you're lacking energy, struggling to deal with day-to-day stresses, feeling exhausted no matter how much sleep and picking u
p every bug that does the rounds, then it's time to prioritise yourself and your health.
We often approach dietary changes by depriving ourselves and committing to radical overhauls. The changes don't last – not because we're rubbish, but because we make it too hard for ourselves. This year I'm focusing on simple things that are essential for our health and are often overlooked. Smaller changes can have a positive impact on energy levels, concentration, and mood, and they will more easily become habits for the long term, rather than lasting less than a fortnight.
I'm talking about increasing water, protein, good fats, fruits, and vegetables, whilst cutting back on sugar and caffeine where needed. So stop thinking that if you want to be healthier you need to deprive yourself and start thinking of the delicious things you eat!
For this article, I'm going to focus on protein. After water, it's the most plentiful substance in the body and is essential for us to function properly. Yet, we're often lacking protein because when we're busy and grabbing food on the go it tends to be quick carbohydrate-based foods like pasta, rice, and sandwiches. The problem with carbohydrate in the absence of protein is that it gives us a short burst of energy, followed by a dip that leaves us tired, unable to concentrate and craving sugar or coffee.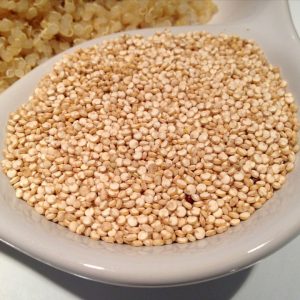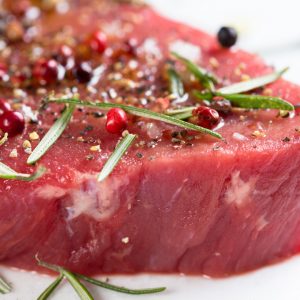 Protein helps us feel full and satisfied as well as reducing cravings, by slowing what we absorb as carbohydrate. Try including it in small amounts with all of your meals:
For main meals, it can be meat, fish, eggs, lentils, chickpeas, beans or tofu
For snacks think nuts, seeds, no added sugar nut butter or even boiled egg
Breakfast is a place where the protein is often missing so step away from the cereal and try something different:
If you have time eggs are great – scrambled, poached or even an omelette
Quicker options are porridge, ground almonds and a sprinkle of mixed seeds
Or natural yoghurt with nuts and berries
My other top tip if your energy and concentration fluctuate, particularly with afternoon dips, is to start by eating roughly every three hours in a pattern of breakfast, morning snack, lunch, afternoon snack and evening meal. By fuelling yourself regularly and always including protein you can sustain energy and focus through the day. You may find it helps with sleep too.
If you'd like more tips and support in making simple changes with long term benefits join my Seven In Seven Challenge, where we'll be making seven simple changes in seven days.
For more information or to contact Jo visit: