Penarth Open Studio Trail 2019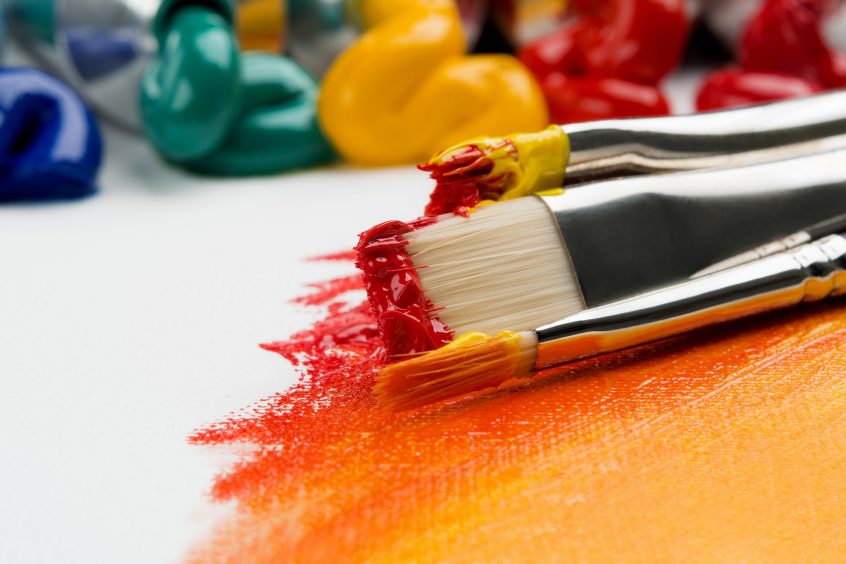 It's almost upon us again, and we are looking forward to welcoming visitors again to Penarth's Open Studio Trail again.
The event started back in 2013 when a nugget of an idea actually got off the ground (originally as part of the Penarth Summer Festival). It has been growing every year & from 2016 became a stand- alone event held on the last weekend of June. It is a walking trail around Penarth, visiting artist studios on the way. Here is why it was started:
There are so many talented people living in Penarth, busy creating work but often hidden from site, behind closed doors, sometimes in a room in their house, or a purpose built studio. This art trail gives visibility to the many creatives in our area, sharing their passion for creativity & giving the artists a chance to meet others & discuss & sell their work. There is an ongoing need to encourage creative activity in our community & this trail gives anyone wishing to participate the chance to do so without being judged, just the pleasure of sharing the love of their own work & the creative processes involved.
There are 34 artists opening their doors this year over from Friday 28th June – Sunday 30th June 10am-4pm and the idea if you haven't been to one yet, is that you can follow a trail around Penarth to visit as many of us as you can! You have 3 days to complete your task!
Sharing the love (& because it's the 50th anniversary of The Summer of '69) is the theme of the workshops being held by Cathy & Angelina at Glass By Design, & Andrew Coslett.  Flower power is the name of the game, so if you fancy dropping in to make a miniature glass flower, or have a go at painting one, 'Get Back' to your creative core before the 'Day is Done'.  There's no 'Bad Moon Rising' in Penarth this weekend.
 Please pick up the trail maps from Glass By Design, Penarth Library or Artisans Corner or email sales@glassbydesign.co.uk for a downloadable version. Please check map for opening days of individual studios. You can find more information on Facebook: Penarth Open Studio Trail 2019.
Artists taking part this year:
Sandra Arthur, Carol Bartlet, Anne Bowsher, Cod Glass, Corinne Butcher, Andrew Coslett, Melissa Craig, Clare Cross, Ruth Darling, Ann Davis, Sylvia Donovan, Sarah Fisher, Francess, Glassybits, Gorgeous Glass, Karen Grey, Sandra James, Gareth Jarvis, Steve John, Katherine Jones, Morwena Jones, Judith Martin-Jones, Diana Mead, Silk Moon, Vernetta O'Connor, Iano Premier, Mark Robinson, Jill Schoenmann, Annie Schulp, Claire Tilling, Haf Weighton, Pauline Williams, Mari Wirth, Guy Wooles.