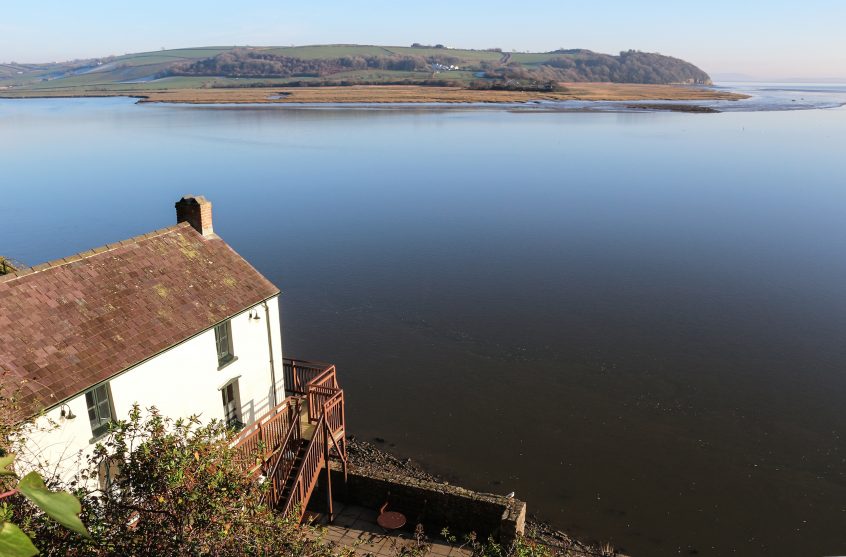 Wales is full of literary greats, I'm sure you'll agree. Here we take a lot at three of the greats-people who's words have been inspired by Wales. The team at Victoria Garage, Penarth, can make sure your car is fit and ready for your adventure, especially as the autumn and winter seasons come upon us.
Dylan Thomas
"Though lovers be lost love shall not."
Laughrne Castle – SA33 4FA
The Boathouse, where Dylan Thomas penned some of his most famous works, is a short walk through the town of Laugharne. Beautifully situated in the estuary of the river Taff, and is renowned for the romantic link between the writer and his works. 
Known for its old time charm, the town's book and sweet shops still retain their 1940's character  and if you need a pitstop, Brown's Hotel was recorded as Thomas' favourite driving den. 
Following the sat-nav will take you right outside Laurghhrne Castle, a 12th Century structure, overlooking the estuary – well worth the climb. You can also pack more into your day by visiting the neighbouring castle in Kidwelly, which is a short drive away. 
Born in Swansea, Thomas left school at 16 and worked as a journalist before moving to London. His first work that caught the attention fo the literary world was "Light breaks where no sun shines". Thomas and his wife moved to Laurghne to settle with their three children and very quickly found the life of being a writer difficult. He began to supplement his income with reading tours and working for the BBC, becoming one of their most influential broadcasters in literature. 
Thomas visited America frequently in the 50's, where he gained greater fame and recorded the famous A Child's Christmas in Wales. Unfortunately he died after becoming gravely ill on his last visit in 1953. 
Gwyneth Lewis
"In These Stones Horizons Sing"
WMC – CF10 5AL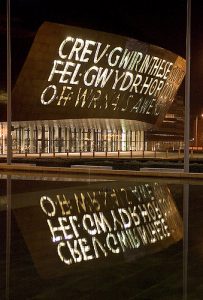 For a trip a little closer top home, take a visit to the Wales Millennium Centre, where Gwyneth Lewis' famous inscription can be seen on the front of the building. Named the first national poet of Wales in 2005, Lewis' works include; The Most Beautiful Man from the Sea, an oratorio, which included 600 voices made up from the Welsh National Opera and 500 amateur voices. 
Evan and James, James
Ynysangharad Park CF37 4PD
National Library of Wales SY23 3BU
"Hen Wlad Fy Nhadau"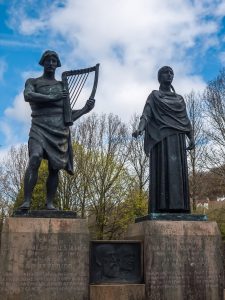 Glan Rhondda (Banks of the Rhondda) was one of the original titles of our beloved national anthem. The Land of My Fathers, as we know it today, was an adaptation later adopted by Evan James who wrote the lyrics, and his son James James who composed the music. 
Ynysangharad Park, Pontypridd is a great place for an autumn walk with the family, and is home to a monument celebrating both men. You can also find out more about our anthem, by visiting the National Library of Wales in Aberystwyth, where the original manuscript is kept on display. 
At Victoria Garage, we provide economical maintenance to the highest standards offering main dealer facilities at much lower prices. Appointment times can be made to accommodate your schedule.
✓ Maintenance
✓ MOTs – average test taking
just 45 minutes, offering a
fast and efficient service
✓ Servicing and annual inspections
✓ Tyres,brakes,exhaustsandbatteries✓ Clutchesandcambelts
✓ Diagnostictesting
✓ Engine tuning
✓ Airconditioningregas
" Very polite and friendly service. My car was fixed promptly
and is running really well at an extremely reasonable cost."
1 Redlands Road, Penarth CF64 2WD
Call 029 2070 1025
www.victoriagaragepenarth.co.uk