Discover Penarth's Dearly Departed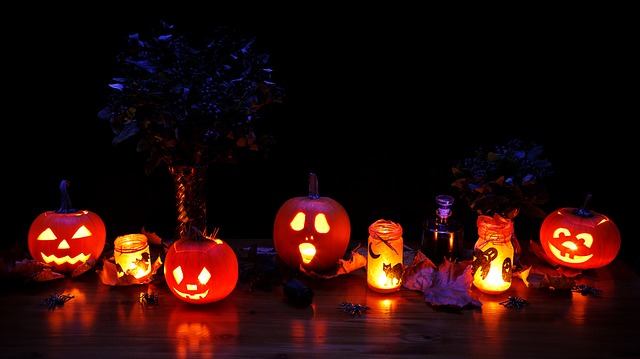 -Words by Katherine Peach
Penarth, along with many things, is known for combining the beauty of the past with all the promise of the future. Penarth is a town with such a rich history, with wondrous people scattered throughout its timeline. People who have achieved greatness, broken through the crippling barrier of poverty and proved wrong those who would dare doubt them, all of whom considered Penarth their home. 
Kathleen Thomas, a young lady originally from South Africa but who eventually came to call Penarth home, was the first person to ever swim the Bristol Channel. On the 5th of September 1927, Kathleen swam the Bristol Channel, crossing a strong, dangerous current over 11 miles (although many argue that due to the current she would have swam closer to 22.5 miles), which is around 2,832 laps in your local swimming pool. But what makes Kathleen Thomas even more exceptional, is that not only was she the first person to swim it but plenty of men had tried and failed before her. But Kathleen didn't care about that and decided to do it anyway, saying that, "the Suffragettes were campaigning for women's rights, but nobody thought a girl could cross to the other side-many men have tried and failed." Even after crossing to the other side, in only 7 hours and 20 minutes, there was still doubt from the public if she did actually complete it, no one believed her. The South Wales Echo had to print a clarification, "…reaffirmed in an interview today that our report was correct in its entirety." Kathleen Thomas now has, a very well deserved, commemorating plaque on the Penarth Pier. 
A further quite remarkable woman is Edith Parnell. Just two years after Kathleen Thomas completed her brave venture across the Bristol Channel, Edith at just the age 16, repeated Thomas' achievement, being one of the youngest people ever to do so. Edith did this extraordinary achievement in just 10 hours and 17 minutes. But she didn't stop there, she later became the first female reporter for Reuters News Agency and the first woman editor of a Sunday Newspaper. Then later she became the editorial manager of Highams's advertising agency. Edith broke through, not only physical, but social boundaries, a true role model for women and young people everywhere.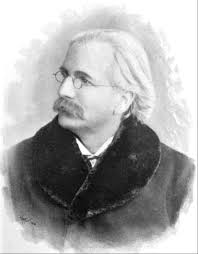 The next person on our trail through Penarth's rich history is a man called Joseph Parry. Parry is known as a highly regarded composer, composing six operas, three oratorios and dozens of songs and anthems throughout his life. Joseph Parry is particularly admirable, as he was born into extreme poverty and spent several of his formative years working in coal mines and ironworks. He started working at just 9 years old as a pit boy. Joseph Parry's best known work includes, what has been called the greatest hymn tune ever written, Aberystwyth and the very well known, haunting tune of Myfanwy. According to legend, there really was a Myfanwy in Parry's life, a girl by the name of Myfanwy Llwyellyn. The story tells a tale of unrequited love, of how Myfanwy, because of her unimaginable beauty, was loved by all but Parry became just one of her many suitors, leaving him full of pathos and yearning, lending him to create such a wonderfully haunting tune. In 1888, Joseph Parry settled in the small seaside town in Penarth, moving into a house in Victoria Road. His grave, in St Augustines Church is surmounted by a pedestal and a carved harp. He is a reminder to everyone of a man who grew from poverty to become one of the greatest composer Wales has yet seen.
Make sure to check out some of Parry's most famous songs on Youtube by clicking the link here: Myfanwy https://www.youtube.com/watch?v=kwDq4R_TMgo
Abeystwythhttps://www.youtube.com/watch?v=BydAshIZnUQ
Samuel Pearse, born in Penarth 122 years ago, was a highly respected and decorated fighter in the First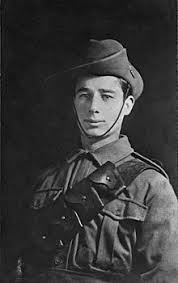 World War. Samuel Pearse enlisted in the AIF in July 1915 just before he turned eighteen, leaving his previous job as a rabbit-trapper. Samuel was considered a very brave young man who was dedicated and proud of where he came from. The Sergeant role was as a runner and throughout he showed an utter disregard of danger in carrying messages, guiding men and in bringing in wounded men on every return run. By the time he was 22, Samuel Pearce was awarded two medals, including the Victoria Cross, the highest award for gallantry in the face of the enemy, awarded to British and Commonwealth forces on 28th September 1917. Then on the 29th August 1919, he was awarded the Military Medal for courage and resource on outpost duty, and services as a runner during fighting.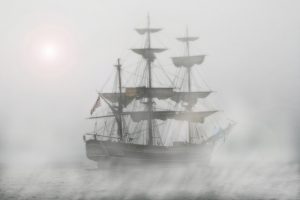 If these quite wonderous people of Penarth's history weren't enough to grab your attention, then maybe a gripping tale of Sully Island's ghost will. It is rumoured that in the 13th century, the island was home to a famous Norman pirate, Alfredo De Marisco. He was given the name, 'The Night Hawk' by the locals because of all mischievous and dangerous plots would take place in the darkest hour of the night. The island was involved in the local smuggling trade, brining in goods from all over the world, right on our Sully Island. The tale goes, that if you were to visit the island, on its darkest hour, you might be able to see the pirate wondering the shore, searching for the goods he smuggled in all those years ago.