Celebrate Wales Nature Week with Griffin Books and naturalist Stephen Moss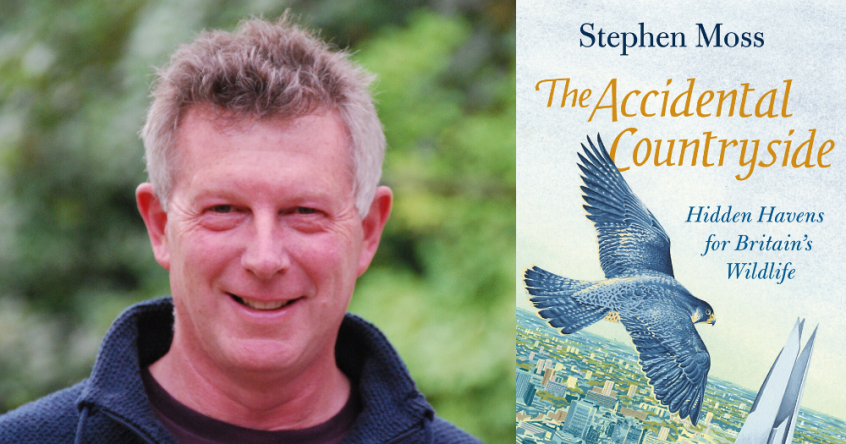 To mark Wales Nature Week, Penarth's independent bookshop Griffin Books is holding a special Meet the Author event with naturalist, broadcaster and author, Stephen Moss. Stephen will be talking to bookshop owner Mel Griffin about his new book, The Accidental Countryside, before taking questions from the virtual audience. This online event will take place on Wednesday 3 June (8.00 pm) via Zoom conference call.
What links Britain's Iron Age hill forts and urban skyscrapers? Churchyards and docklands? Golf courses and gravel pits? Together, they make up The Accidental Countryside. Wherever you go in Britain – in the city, town or countryside – you come across hidden havens for wildlife. They may be home to sand lizards and stoats, adders and orchids, water voles and peregrine falcons.
In The Accidental Countryside, Stephen Moss tells the fascinating and uplifting story of how wildlife has taken advantage of us – often when we least expected it. He also asks a crucial question: without these places, will Britain's wildlife be able to survive?
Stephen Moss is a lifelong naturalist, broadcaster and author. His books include The Twelve Birds of Christmas, Wild Kingdom: Bringing Back Britain's Wildlife and The Wren: A Biography. Stephen is Senior Lecturer in Nature and Travel Writing at Bath Spa University.
At a time when we're all exploring our gardens and local areas like never before, this is the perfect event to help you discover (and uncover) the natural world around you.
Tickets cost £5 and include a discount on book purchases. For more information and to book online, visit: www.ticketsource.co.uk/griffinbooks