Beautiful- The Carole King Musical: Review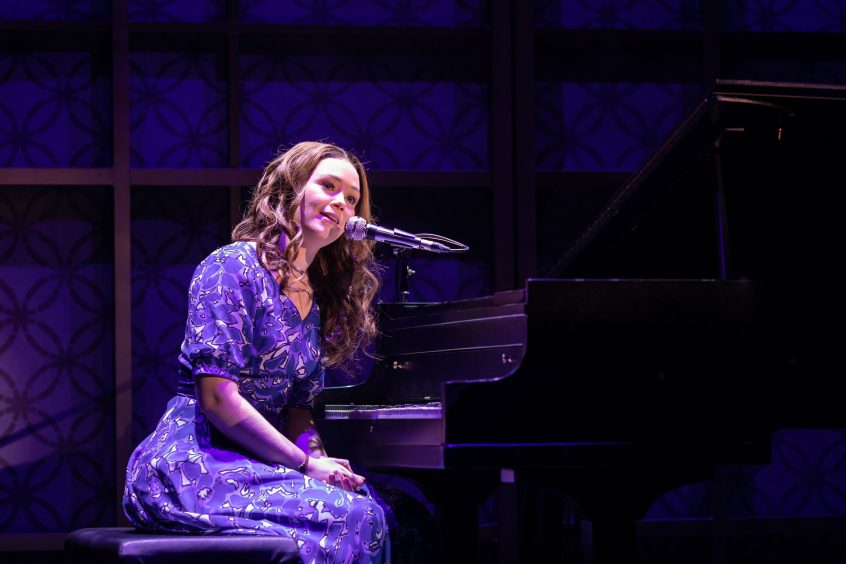 -Words by Katherine Peach
This toe-taping musical, currently running in the Wales Millenium Centre, follows the story of Carole King and her journey to becoming the infamous singer-songwriter, we all know and love today.
We see young, 16 years old, Carole breaking into the music business, following her through her bumpy marriage to the lyricist Gerry Goffin, her soaring career and her astounding success. A true tapestry of her life.
It's always said that these jukebox musicals are a big hit with audiences and this production was no exception. Whatever age you are, you'll be sure to know and love every number; from hits such as (You Make Me Feel Like) A Natural Woman, Take Good Care of My Baby, You've Got a Friend, So Far Away, It Might as Well Rain Until September, Up on the Roof, and The Locomotion. And I cannot speak of music without mentioning the phenomenal talent that was on stage. I was stunned and bewildered from start to finish. 
Something I particularly enjoyed, was the little nuggets of comedy throughout. The audience would find themselves taken by surprise at the witty humour sprinkled throughout the production. I found that this gave it more depth, pulling the audience in more. Making you laugh, and cry, with every character on stage.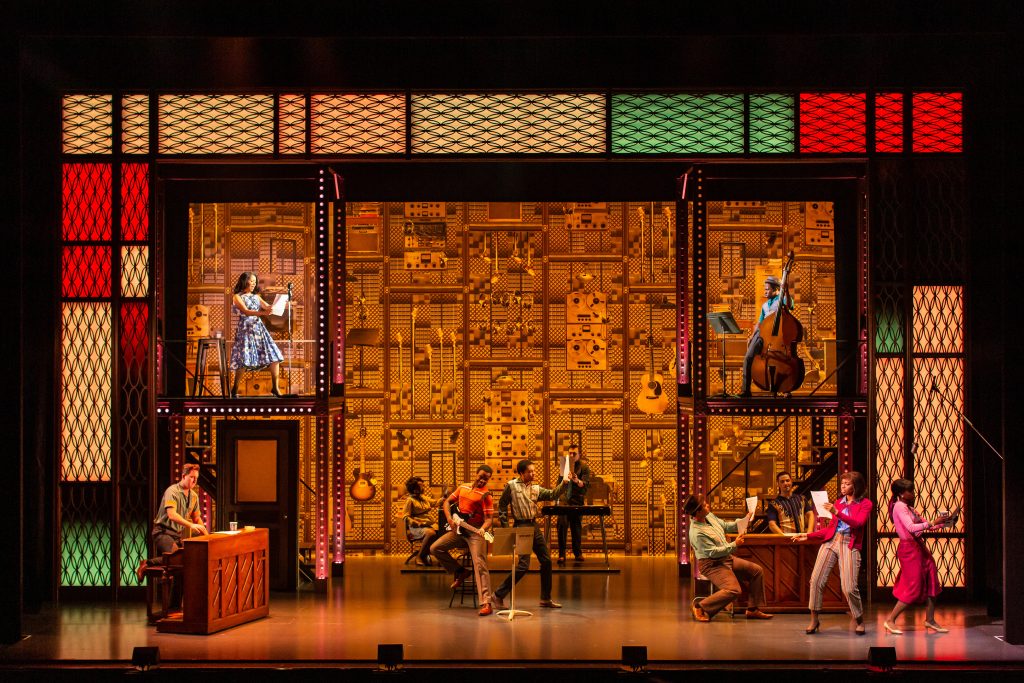 Another thing I very much enjoyed was the set. With such a fast-paced musical, spanning over several years in many different locations, it is often difficult to convey every setting without it looking jumbled or awkwardly crowded. But Beautiful, in my opinion, displayed it perfectly. With layered set particularly, I think it worked to really pull the audience into the story. I particularly like the subtle detail of having a piano in practically every scene.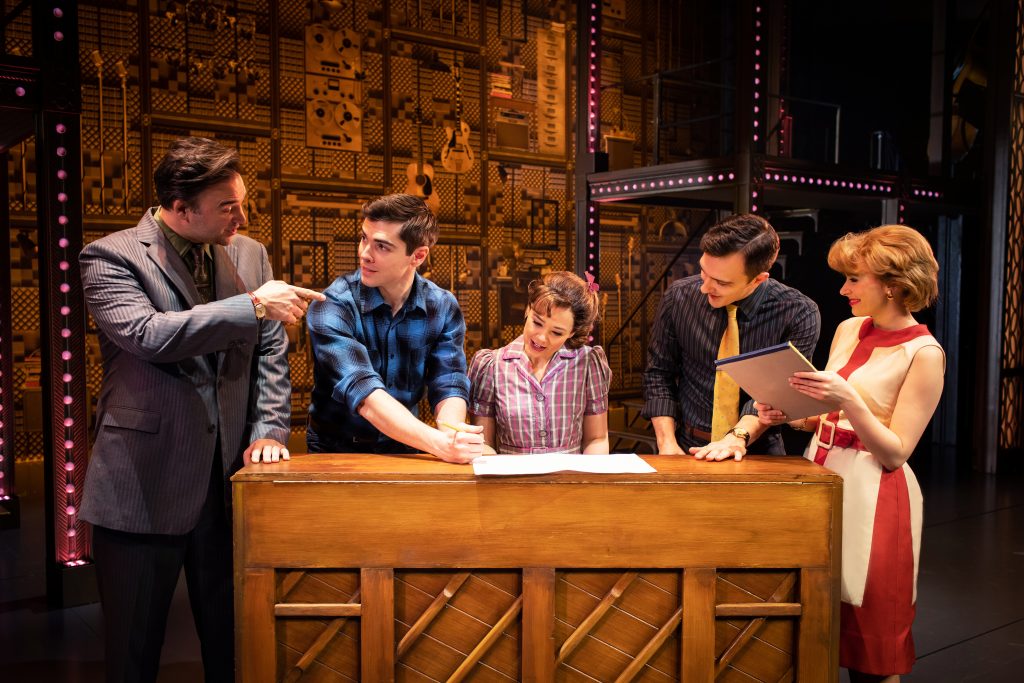 I feel I must give special consideration to Cameron Sharp (who plays Barry Mann) and Laura Baldwin (who plays Cynthia Weil), who's talent not only shown through, but they're chemistry on stage was exceptional. I found myself routing for them from beginning to end. Played alongside a relationship that was struggling through the hardship of marriage and their careers, Sharp's and Baldwin's characters were a fresh taste of hope against adversity.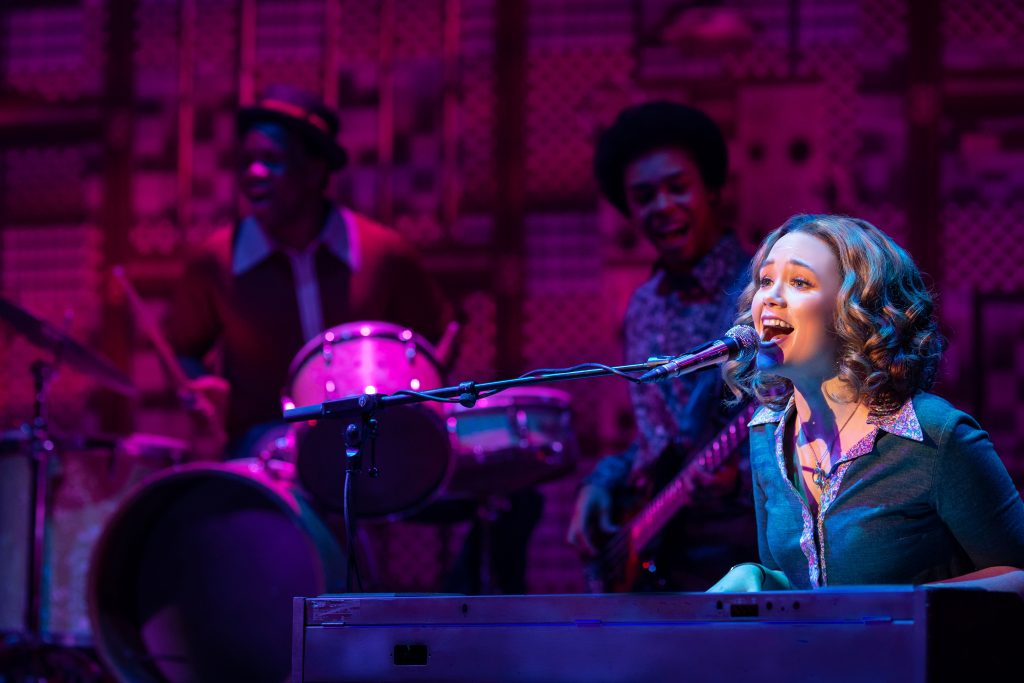 And of course, Daisy Wood-Davis portrayal of Carole King was breathtaking,. Aside from the incredible talent she has, she brought the character to life on stage. Everything from playing a starry-eyed 16 years old girl to a struggling mother of 2 girls, Wood-Davis pinpoints those key moments in King's life with a high level of skill. So by the time, she's singing 'You've got a Friend' around the piano and 'Natural Woman', you're cheering her on.
Speaking of hope, I found myself, as did other audience members, feeling a great sense of hope and inspiration as we left the theatre. The production gave you that feeling of, no matter how hard things get, if you try hard and want it enough, you can do anything!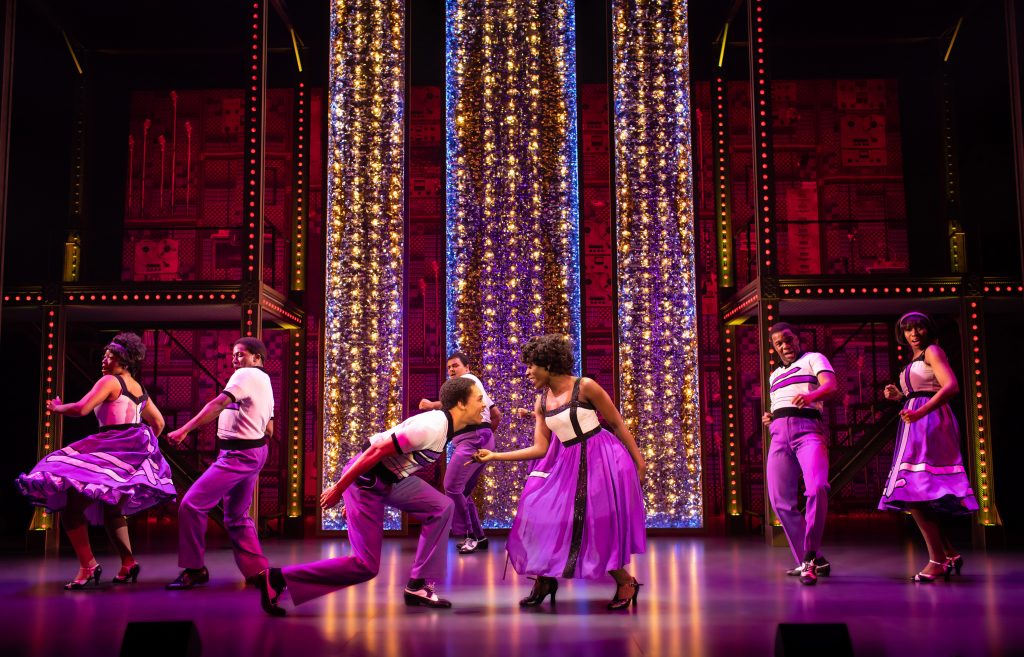 The production is running from the 9th-14th of March in the Wales Millenium Centre before continuing their UK tour.
So grab your tickets while you can, by clicking here
To find out more about Beautiful and the Wales Millenium Centre, why not check out their other platforms!
To find out more about Beautiful and the Wales Millenium Centre, why not check out their other platforms!
Beautiful-
Twitter: @BeautifulUKTour
Facebook: @BeautifulUKTour
WMC-
Website: www.wmc.org
Twitter: @theCentre / @yGanolfan
Instagram: @thecentre_yganolfan
Facebook: @WalesMillenniumCentre