Woodland Walkies Give Us Their Top Tips On Keeping A Happy And Healthy Dog.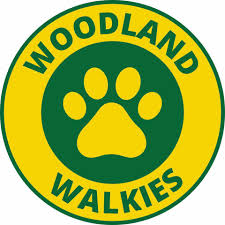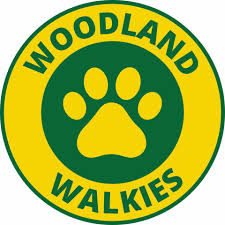 We caught up with Kirstie Howells, Founder of Woodland Walkies, the unique dog walking service in Penarth, who always go the extra mile to ensure that you and your pet are the happiest you can be and getting the service you and your precious pooch deserve. Some of the wonderful services they provide include; dog walks, Doggie Day care, home boarding, Puppy visits/training. Along with this, they replenish the water after every walk and house visit. Taking videos to show owners what their pooches are up to, making sure that as an owner, you are given that peace of mind you deserve. Their Fur Club post updates, on Facebook, always  keeping you in the loop. 
Kirstie and the team have compiled their top tips on keeping a happy and healthy dog!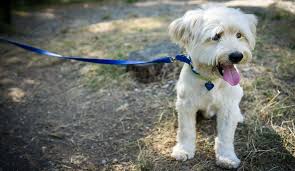 Woodland Walkies knows the value of factoring in your pet's calm wellbeing. Dogs are instinctively pack animals, so in order to do the most for your pet, they make sure that their services are as prominently mentally stimulating as they are physically.  Not only are the dogs blowing off steam and having good, well needed, run but they are being given the opportunity to be mental stimulated, allowing them to be constantly learning by socialising with other dogs in their pack. This will result in a much more responsive pooch who I looking to be commanded rather than leading your walks. Making your beloved time with your pooch more enjoyable for the both of you. This will also mean that your dog will become more calmer, as they no longer need to take the roll of leader, lending them to learn and understand their role within the pack. This means no more charging around the living room with a sudden  huge burst of energy, which is most definitely  something owners will be happy to see the back of.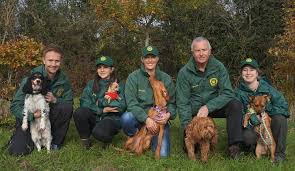 As well as providing an exemplary service for you and your pet, they go that extra mile, using biodegradable products such as their highly recommended poop bags, that they use will on their walk with your pooch. These bags are actually stronger than the usual plastic bags, which along with helping you, their also better for the environment. Its a no brainer really. After partaking in Cruffs this year, the biggest new product there (excluding raw foods) were their biodegradable poop bags. In conjunction with this, they're also many puzzle products available to entertain your dog when you are out for the day or in work. Most are food orientated, of course, where all you have to do is put some of your dogs favourite treats inside and your dog will spend hours, keeping themselves very preoccupied, trying to extract out their well earned treat. A personal recommendation from Woodland Walkies is to fill a kong with banana or peanut (or both!), pop it into the freezer and your dog will enjoy licking away at that for hours. 
Finally, Woodland Walkies want to give a special recognition about how excited they are about being mentioned in editorials by the Penarth View. They also look forward to sharing our knowledge and experience with our community in Penarth on how to care for your Fur baby.
Woodland Walkies Pet care Services Penarth
Website: www.Woodland-Walkies.co.uk 
Contact no: 07583638242
Facebook page: WoodlandWalkiesPenarth
Twitter: @dogwalkerswales