Where to stay?
Luxury: Peaceful five star Hotel Siglo is located in the historic fishing village of Siglufordur, Iceland's most northerly settlement perched on the edge of a majestic fjord.  Rooms feature views of the harbour or mountains beyond, plus outdoor hot tubs.
Mid Range: Saeluhus Akureyri has private hot tubs on the balcony- ideal for cosying up to watch the Northern Lights put on a show.  
On a budget: Rural Sel Hotel Myvatn is basic but comfy and its ideal location has the arctic wonderland of the Myvatn area with its volcanic formations, waterfalls and springs right on your doorstep. 
Forget Reykjavik- for a taste of authentic Iceland head further north to the town of Akureyri and the surrounding villages, where you'll only be 60 miles from the Arctic Circle.  Akureyri is the second largest town in Iceland and has plenty of the trendy cafes, bars and resultants that have made the capital, Reykjavik, such a popular destination, but on a smaller scale. Known as the 'food capital of Iceland' the cuisine on offer will not disappoint with a great selection of hip cafes, bistros and restaurants. The rugged beauty of the vast frozen landscapes of the north will leave you breathless, and being located so far north you're in a great place to see the Northern Lights in winter months.  Ideal for 'Game of Thrones' fans, this is where much of the filming was done for the icy 'north' that is depicted on the hit show. There's plenty to do in the local area from brewery visits, waterfalls and bathing in hot natural springs or boiling mud baths. Wildlife abounds in the frozen corner of Iceland, with opportunities to see whales, seals, dolphins and numerous bird species.Myvatn is one of Iceland's best areas of outstanding natural beauty, famous for its volcanic formations, majestic waterfalls, geothermal springs, rich wildlife and the Myvatn Nature Baths – known as 'the Blue Lagoon of the North' Superbreak Holidays offer flights from all over the UK (including Cardiff and Bristol) for exclusive 3 or 4 nights stays in Akureyri and the surrounding areas. If you like to explore, hire a car and set off into the frozen landscape for an authentic road trip adventure through the glittering frozen scenery.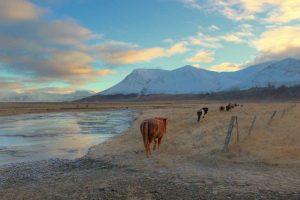 Where to stay?
Luxury: Rogner Hotel Tirana is an exclusive hotel situated on Tirana's main boulevard with the Presidential Palace within walking distance.
Mid Range: Hotel de Paris is a small boutique hotel that puts you close to the heart of the city and its many eateries.
On a budget: Vila 60 offers basic but comfortable rustic accommodation in a great location for exploring the city. 
Albania lies sandwiched between Montenegro to the north and Greece to the south and offers a truly unspoilt getaway- visit soon before it gets too popular.  A true hidden gem of a town, Tirana is the capital of Albania and offers visitors kaleidoscopic coloured buildings, pedestrianised meandering streets and a host of cool cafes and bars to explore.  From Tirana it's easy to travel up into the picturesque, mountainside town of Krujë, which is home to Krujë Castle and the Old Bazaar.  Combine a city break in Tirana with a visit to the unspoilt Albanian Riviera and take a dip in the pristine turquoise Adriatic without any of the crowds you'll find in nearby Croatia. This rugged stretch of coastline features the stunning beach at Ksamil, which sits across the water from Corfu, and Dhërmi beach with its white pebbles and picturesque coves and bays. Further north is Durrës, home to Albania's most popular beach and ancient Roman ruins including an amphitheatre.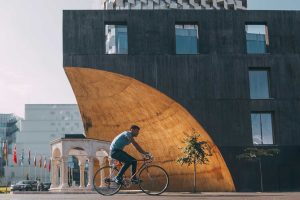 Where to stay?
Where to stay?
Luxury: Boutique Hotel Forza Terra offers a divine outdoor pool, sun terrace and spa located just a short drive from Kotor town.
Mid Range: Boutique Hotel Cattaro is superbly renovated and houses a popular local nightclub. As part of the town's old walls it has great sea views.
On a budget: Small and intimate 15th century Palazzo Druško is a former Monetnegrin noble's palazzo which offers an idyllic location next to the cathedral in the heart of Kotor's old town.
Montenegro has been somewhat overshadowed by the meteoric rise in popularity of neighbouring Croatia but has equal amounts of natural beauty, stunning architecture and chic café culture. Kotor is a seaside town rich in history and much like nearby Dubrovnik it boasts a plethora of medieval monuments, diverse architecture and is a designated UNESCO world heritage site. Situated in a dramatic location deep in the Bay of Kotor the town is sandwiched between steep rugged mountains that rise sharply into the blue sky, and the sparkling azure waters of the Adriatic Sea. Get lost in the maze of medieval streets and stumble from Venetian Palaces to the Roman Cathedral to piazzas packed with cafes and restaurants. Those in the know visit in spring when it's quieter but no less beautiful although the summer months boast a wide array of festivals and outdoor markets. Kotor's been on the radar for the yacht set for quite some time so as new flight routes open up from the UK this area is one that's sure to increase in popularity.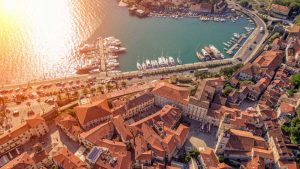 Where to stay?
Luxury:Â  The Maji Beach Boutique Hotel is exquisite beachfront living at its best. Expect four poster beds, private beach area and world class service.
Mid range: Pinewood Beach Resort & Spa may have the bumpiest driveway ever but don't let this put you off- it's located on a lovely quiet stretch of beach and is multi award winning.
On a budget:Â Diani Beach Club is small but perfectly formed and has a lovely swimming pool complete with bali beds and direct beach access.
Located on a pristine stretch of white powdery beach with glittering sea and lush vegetation hugging the shore this paradise resort has something for everyone from backpacking kite surfers to fun loving families and upmarket honeymooners. Overlooking the Indian Ocean the accommodation options here are totally out of the ordinary so don't expect a concrete soulless resort. The hotels here are uniquely funky and bursting with charm. It's worth visiting just for Diani itself but if you're keen to combine a safari with a beach break in Kenya then this is the ideal spot. The dry seasons in Kenya run from June to October and then December to March so it's ideal for a summer or winter holiday. If you're visiting on safari then aim for dry season as animals congregate around permanent water making them easier to spot in the wild. Kenya's Masai Mara lays out the green carpet for millions of migrating wildebeest with predators chasing close behind from July to October, one of nature's most spectacular sights.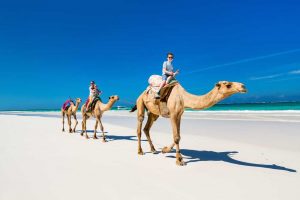 Where to stay?
Luxury: Hotel Podewils is a classy boutique hotel located in Gdańsk's Old Town area with views out over the Motława River and a great summer terrace overlooking the water.
Mid range: Hotel Gdańsk Boutique is a delight housed in an 18th century granary overlooking the pretty marina in Gdańsk town.
On a budget: Hotel Błękitny Żagiel's funky, clean and modern rooms belie its low price tag. Situated close to the marina in Gdynia it's the perfect base to explore.
Gdańsk is a true cosmopolitan gem located on the Baltic coast of Poland and offers a great location for a city break combined with superb beaches.  Loved for its quirky cobbled streets and boutique shops stacked with amber jewellery it's got an amazing array of cool cafes and lively nightlife. The town's seen a lot of recent investment and now boasts modern museums and superb transport links. Head to nearby Hel, a spa town situated on the end of a long sandy peninsula to sample the highlights of the Polish Riviera and the longest pier in Europe. If you visit in 'golden autumn' when the sun is warm you'll be treated to the most beautiful soft light and an abundance of colored leaves. The neighbouring town of Sopot has a stunning beach and lots of opportunities to party on the sand- the summer months here are lively. The harbour at Gdynia is also well worth a visit for art deco seaside charm.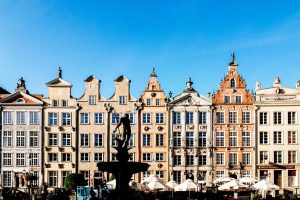 Jo Baldwin
I have worked in travel all my life as an adventure tour leader and now as an independent Travel Counsellor. I provide friendly, professional travel advice and trusted tailor made holidays. I live in Penarth with my son and I love running, yoga and travel (of course).
travelcounsellors.co.uk/jo.baldwin
02920 003530 or 07581 181 236