What 1930s Penarth would look like…if it was Bexhill on Sea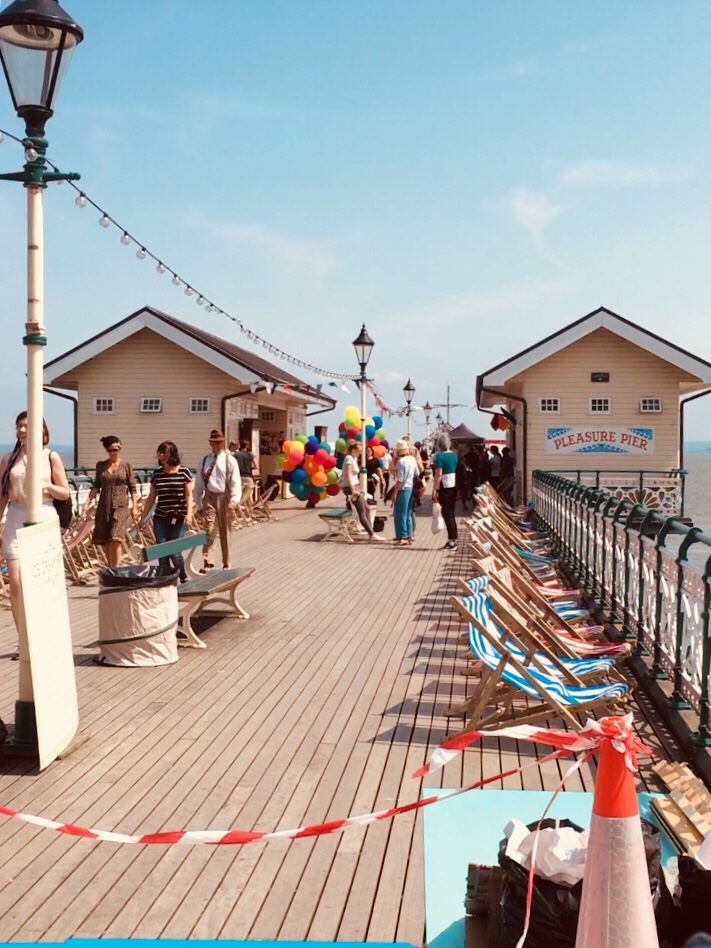 Big names like Dame Judi Dench, Jim Broadbent, Eddie Izzard and James D'Arcy have been in Penarth recently filming for the new thriller Six Minutes to Midnight.
Now we all know already what might've attracted them and the producers to our Welsh riviera: gorgeous views, friendly welcome and (at the moment, at least) the fantastic weather. But if we rewind 90 years or so, how different would Penarth and its pier look?
Eddie Izzard, Celyn Jones and Andy Goddard wrote the film's screenplay, which tells the story of an exclusive girls' finishing school that caters for daughters of the Nazi elite before the outbreak of World War Two.
Summer 1939. Influential families in Nazi Germany have sent their daughters to a finishing school in an English sea side town to learn the language and be ambassadors for a future looking National Socialist. A teacher there sees what is coming and is trying to raise the alarm. But no one is listening. IMDB.
The film stars Dame Judi Dench as the school's headmistress and Eddie Izzard as a teacher accused of murder.
Here's some photos of the town as it has been dressed for filming as 1939 Bexhill on Sea.