Westbourne Prep's guide to summer reading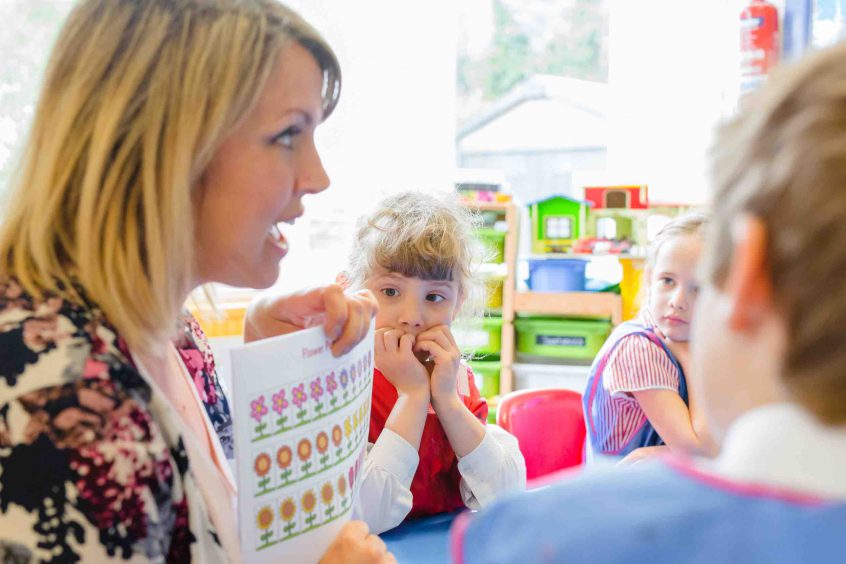 Childhood is a time when the love of reading and literature has the chance to blossom and with the freedom and flexibility of the summer holidays there is no better time to get reading! So let's get ready to ignite your child's love of literature and really help them prepare for the busy winter term ahead, September will be here before we know it!
Do you remember the feeling of being swept away by your favourite childhood characters, of them coming to life in your imagination? Moonface and Saucepan Man in Enid Blyton's, The Magic Faraway Tree, were particular favourites of mine.
School summer holidays are the perfect time to encourage children to fall in love with reading and a great opportunity to discover reading as one of life's ultimate relaxation tools. As well as providing an escape from life's stresses, reading is often cited as being a tonic for the soul and of course, it offers a wonderful opportunity for your child to fully immerse themselves in their imagination.
Across all ages, reading organically increases vocabulary, with children, it encourages problem-solving skills, extends knowledge and develops imagination. All great habits, but learning to enjoy a book takes practice. A child is more likely to become a more habitual reader if they choose a book that interests them. Remember, "you might want your 8-year old to settle down on the beach reading a historical novel, but if they will be more engaged with the most recent 'Ripley's Believe it or not' … let them!"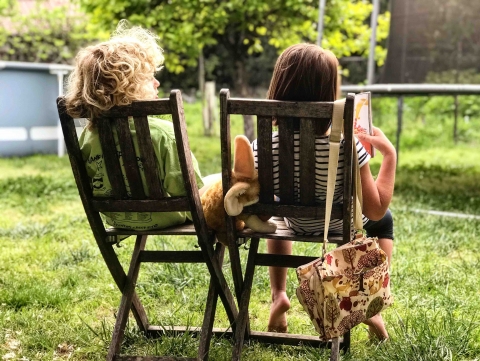 We firmly believe that children are never too old to be read to and this is particularly the case with reluctant readers. During the Prep School day, Westbourne children love it when we read a chapter of their class book to them.
Why?
It's relaxing!
It provides a wonderful opportunity for children to lose themselves in the pleasure of an immersive story, drift away for a moment to a desert island, or daydream up to the International Space Station ...if only for a fleeting moment!
That said, they are still learning. Children who are read to, learn all important listening and attention skills, as well as learning fluency.
As children grow in confidence and actively choose books of interest to either read independently, or share, they become even more invested in both the stories and their own success.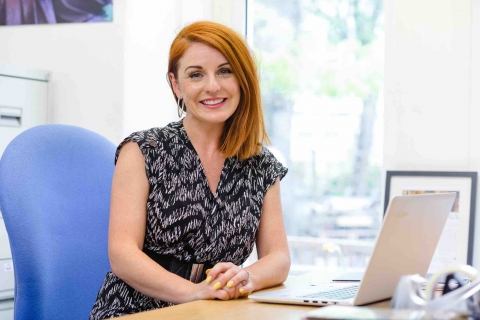 Mrs Joanne Chinnock, Deputy Head of Westbourne Prep School
Summer Reading Means Reading Together
Summer is the perfect time to get children reading out loud, shout it out this summer! Reading out loud develops those all important skills of learning fluency, understanding when to use intonation and exploring how to use expression when reading. Developed within the home, or holiday environment, reading out loud inevitably builds overall confidence.
Here at Westbourne, we firmly believe that becoming a confident reader is the bedrock of a successful education. Discussing and sharing books with your child can help build empathy and support problem solving around some of life's challenges.
The books on this list, are very much a guide, don't be afraid to explore beyond the recommendations. If your child is finding those first words difficult, just look at the books a little below the guide age, the aim is to build confidence and fluency. Or, if your child has a reading age well above their actual age, explore books which stretch beyond the guide age.
A great way to develop is to spend time with a child reading a book which is 'just right' then explore a book which may be a little more challenging as a 'read out loud' book. Confidence and literacy going hand in hand.
We hope you enjoy the recommendations - happy reading!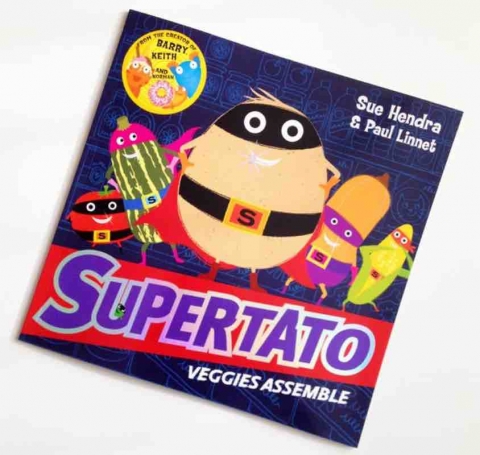 Top 8 Summer Reads for Children in Reception to Year 2
Supertato Veggies in the Valley of Doom, by Sue Hendra
When a game of hide and seek turns into an EPIC treasure hunt, the veggies must face fearsome foes, the impassable Cactus Canyon and his dangerous Valley of Doom, will the heroes ever make it to treasure aisle?



 

A First Book of the Sea by Nicola Davies


With this book, children can swim alongside dolphins and flying fish, pore over rockpools and sail from pole to pole and back, learning about everything from phosphorescence and plankton to manta rays and puffins - all in the comfort of their bedroom. Emily Sutton's exquisite watercolours capture the breathless excitement of a child's first glimpse of the sea, the majesty of ancient trading ships and the sheer, staggering wonder of the humpback whale.

Grandad Mandela by Zindzi Mandela, Zazi Mandela
This is a wonderful book to introduce children to one of the most inspiring figures of modern times. The text takes the form of questions from Nelson Mandela's great-grandchildren Zazi and Ziwelene to their Grandma Zindzi.
Mr Pegg's Post, by Elena Topouzoglou
Anna and her parents live in a lighthouse, surrounded by the ocean, far from neighbours and friends. Their only visitor is Mr Pegg, the postman, but when Mr Pegg needs help with his deliveries, Anna comes to the rescue. Maybe, she will find friends after all.


The Station Mouse by Meg McLaren
Maurice is the Station Mouse, and so he must follow The Station Mouse Handbook:

Rule 1: A Station Mouse must remain unseen.
Rule 2: A Station Mouse must never go out in the daytime.
Rule 3: A Station Mouse must never approach the passengers.

Now, there's a reason why these rules exist: people do not like mice. And if Maurice breaks the rules, even to help a little boy who has lost something very important, there's going to be a price to pay...

Audrey the Amazing Inventor by Rachel Valentine 
Meet Audrey. She wants to be an inventor, but her inventions are not entirely successful: the egg collectors and jam dispenser are a bit messy, and her faithful pet, Happy Cat, is still recovering from the mishap with the cat washer! It's enough for Audrey to lose heart and give up altogether, but with some encouraging words she gives inventing one last try.
Norman the Norman and the Very Small Duchess by Philip Ardagh
Norman the Norman is at it again! And this time the Duchess of Normandy is determined that her William should have little Norman helping with this Conquest thingy. After all he is Normandy's bravest broadsword swinging hero! But can Norman even make it to the boat on time? Or are there other adventures to be had with robbers, giants, a messenger called Barry, and Matilda the very small Duchess.


The Girls by Lauren Ace
Four little girls meet under an apple tree and form a bond that grows as they share secrets, dreams, worries and schemes. This beautifully illustrated tale charts the girls' lives through ups and downs and laughter and tears. Find out how their friendship flourishes as the years pass by and the girls become women.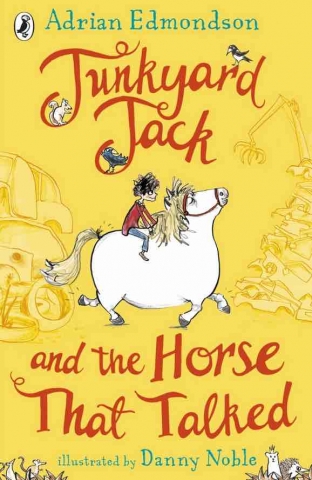 Six Top Summer Reads for Years 3 - 5
Junkyard Jack and the Horse That Talked by Adrian Edmondson
'Can all animals talk?' Jack asked. 'Well, of course they can,' said Boadicea the Shetland Pony. 'We're not idiots, you know.'

Jack has to live with his drippy aunt Violet, his smelly uncle Ted, and his evil cousin Kelly. But one day he accidentally runs away, and much to his surprise finds himself on an adventure to free his mum from prison - with the help of rather a lot of talking animals! Filled with excitement, fun and far too much horse poo, this is the hilarious new story from national treasure Ade Edmondson.

 Middle School: From Hero to Zero by James Patterson




James Patterson's bestselling Middle School series is now a major motion picture! Catch up with everyone's favorite troublemaker, Rafe Khatchadorian, when he gets lost in London on the worst field trip EVER! After a mostly-successful stint at Hills Village Middle School, Rafe is excited to visit the incredible city of London with his class. Sightseeing around a foreign country sounds like a blast, until Rafe finds out his roommate will be none other than Miller the Killer, bully extraordinaire! Then Rafe is forced to work on a class project side by side with his crush Jeanne Galletta and her too-perfect boyfriend, which might be even more torturous than rooming with Miller. And it's no surprise that Rafe's bad luck follows him across the pond, putting him in one crazy situation after another - all under the watchful eye of his bad-tempered principal. Out of all of his adventures, this trip could prove to be Rafe's most embarrassing yet, undoing everything good he has going for him back home!

 

My Arch-Enemy Is a Brain In a Jar by David Solomons


Luke and his brother have swapped bodies by accident. Zack's got Luke's weird feet while Luke has Zack's SUPERPOWERS! Now he needs another world-threatening adventure to try them out. Could a family mini-break at Great Minds Leisure Park be his chance? Probably, because that's where his super-clever arch-enemy lurks, fermenting dastardly plans and bubbling gently.

Riddle of the Runes by Janina Ramirez
Viking expert and author Janina Ramirez introduces her debut children's book Riddle of the Runes: A Viking Mystery, illustrated by David Wyatt. The Viking town of Kilsgard has its fair share of mysteries and in this exciting new series, young investigator and shield maiden Alva follows the clues to solve them. Fierce, stubborn, and curious-Alva's bound to get in trouble along the way, but all that matters is being first to the crime scene.


Grandpa Bert and the Ghost Snatchers, by Malorie Blackman


Grandma Gertie is rather strange. With her big square glasses and a parrot on her hat, Anna and Kasper don't know what to make of her. But Grandma's got a secret... Grandpa Bert is a ghost and he's travelled all the way from Barbados squished inside her handbag! Even worse, they're being followed and Grandpa Bert could be in very grave danger... Can Anna and Kasper help their grandparents before it's too late?

Run Wild,* by Gill Lewis
Meet Audrey. She wants to be an

Izzy and Asha need a space to call their own, away from difficult families, the Skull brothers and the trouble they bring. But the derelict building site where they stake their claim already belongs to something else, a wilderness they never expected and an injured wolf that desperately needs their help. Can they reconnect to the wild and save the wolf? Or is their pack too weak to fight much stronger powers?

*Particularly suitable for struggling, reluctant or dyslexic readers aged 8+.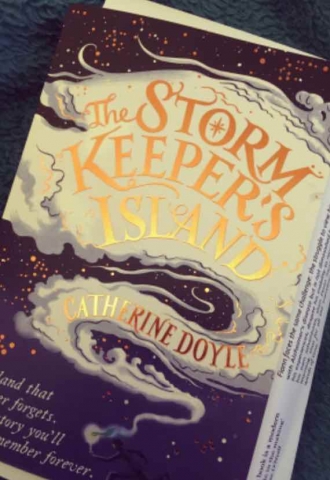 Six Top Picks for the Experienced Prep School Reader
The Battle of the Blighty Bling by Ruth Quayle
Vic and her younger brother and sister Bert and Maud have been left alone at home, which means they will surely get into mischief. But not just any ordinary kind of mischief, because Vic and her family are PIRATES. The only problem is, Dad sunk the family pirate ship and now the family is stuck in a caravan by the sea. So when the kids accidentally lose the family pirate treasure, the legendary Blighty Bling, it's up to them to take to the high seas in a leaky rowing boat and get it back, with their annoying know-it-all neighbours in tow. But their swashbuckling adventure runs into a few problems when they meet their pirate enemy, Captain Guillemot, and Vic discovers a few home truths along the way...

 The Secret Key by Lena Jones




Agatha Oddlow has been a detective for as long as she can remember - she's just been waiting for her first big case. And nothing gets bigger than saving the City of London from some strange goings-on. With a scholarship to the prestigious St Regis School, a cottage in the middle of Hyde Park, a room full of beloved sleuthing novels, and a secret key that gives her access to a whole hidden side of London, Agatha is perfectly poised to solve the mystery of what's going on. But just who can she trust when no one is quite who they seem...

Mirror Magic by Claire Fayers




The town of Wyse, set precisely on the border of England and Wales, is remarkable for one thing: it is the only remaining human town where magic works. When twelve-year-old Ava and her brother return to their birthplace of Wyse, they discover that their once magical town has been losing its charms under the control of Lord Skinner. Uncovering a working magic mirror, Ava opens an unauthorized link to the twinned town of Unwyse, where she meets Howell, one of the unlucky Fair Folk who is being pursued by the terrifying Mr Bones. Discovering that they are the joint guardians of a grumpy old book that can tell the future, the new friends are unexpectedly launched headlong into an adventure to uncover the mysterious link between Mr Bones and Lord Skinner, and to find out what's happening to the waning magic that connects their two worlds

Welcome to Nowhere by Elizabeth Laird
Twelve-year-old Omar and his brothers and sisters were born and raised in the beautiful and bustling city of Bosra, Syria. Omar doesn't care about politics - all he wants is to grow up to become a successful businessman who will take the world by storm. But when his clever older brother, Musa, gets mixed up with some young political activists, everything changes ...

Before long, bombs are falling, people are dying, and Omar and his family have no choice but to flee their home with only what they can carry. Yet no matter how far they run, the shadow of war follows them - until they have no other choice than to attempt the dangerous journey to escape their homeland altogether. But where do you go when you can't go home?

Race to the Bottom of the Sea by Lindsay Eagar




When her marine scientist parents are killed in a tragic accident, eleven-year-old Fidelia Quail is racked by grief - and guilt. It was a submarine of Fidelia's invention that her parents were in when they died, and it was she who pressed them to stay out longer when the raging Undertow was looming. But Fidelia is forced out of her mourning when she's kidnapped by Merrick the Monstrous, a pirate whose list of treasons stretches longer than a ribbon eel. Her task? Use her marine know-how to retrieve his treasure, lost on the ocean floor. But as Fidelia and the pirates close in on the prize with the navy hot on their heels, she realizes that Merrick doesn't expect to live long enough to enjoy his loot. Could something other than black-hearted greed be driving him? Will Fidelia be able to master the perils of the ocean without her parents - and piece together the mystery of Merrick the Monstrous before it's too late?

The Storm Keeper's Island by Catherine Doyle
Fionn Boyle and his older sister Tara have been sent to stay with their grandfather on the remote island of Arranmore for the summer. Though Fionn has never met his grandfather before – an eccentric old man who lives in a tiny cottage filled to the brim with candles – he knows he comes from a long line of brave lifeboat men, who wear the sea behind their eyes.

Fionn is scared of the sea. He has no interest in adventure or shipwrecks or the restless wind that rustles through the island, as though in search of something. But an old magic is stirring deep inside the layers of Arranmore, and it is calling out to Fionn. A dark storm is coming, through time and over sea, the same storm that took his father twelve years ago. To protect his family, Fionn must embrace his destiny as the Storm Keeper's heir and face the fear that has haunted him for as long as he can remember.