Walkies this way! Cardiff's biggest dog walk is back this MAY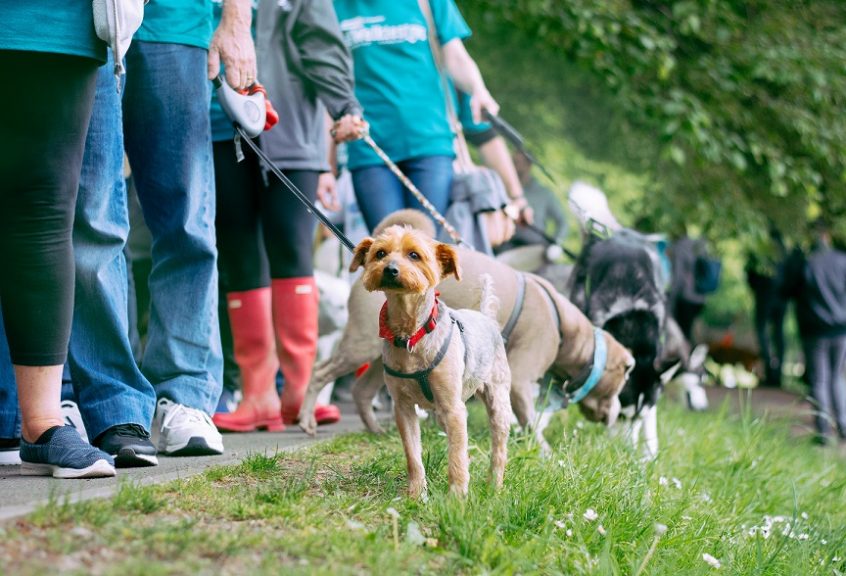 It's the news dogs and their owners have been waiting for – as the mass celebration of dog walking, and pooches of all shapes and sizes, returns to Cardiff on Sunday 31 May

TODAY is the day you can book your place for the waggiest dog walk around – as RSPCA Cymru announces the return of Big Walkies Live for 2020.

An exciting new location in Cardiff has been chosen for this year's mass-participation dog walk – with Roald Dahl Plass and the barrage in Cardiff Bay the focus of the animal welfare charity's exclusive feel-good event, which will take place on Sunday 31 May.

Once again it is expected that hundreds of poochie pals and their owners will attend this fantastic family fun event, with participants encouraged to raise money to help the RSPCA rescue, rehabilitate and rehome dogs in need.

Walkers can arrive from 11am with the event starting at 12noon – with the 5.5k walk set across the scenic barrage and back.

Attendees will also get the chance to enjoy the RSPCA's fun-filled event village – this year based in the heart of Cardiff Bay at the Roald Dahl Plass – which will include street food, drink stalls, a host of activity stalls for all the family and live entertainment.

Entry to the event is only £7.50 in advance and £10 on the day for adults – and £2.50 for children aged five to 15 – with it being £5 on the day. Dogs and under fives are free.

Tickets can now be purchased online – and with places limited – RSPCA Cymru strongly encourages dog lovers to sign up early. Event go-ers will get their hands on a whole lot of goodies including an exclusive t-shirt, doggy bandana, wristband, poo bag and more.

It is hoped that Big Walkies Live 2020 will be an even "bigger, waggier and woofier" event than last year.

RSPCA events and business manager Bethan Shoemark-Spear said: "We're delighted to be bringing the waggiest and woofiest dog walk of the year back to Cardiff – and with an exciting new location too.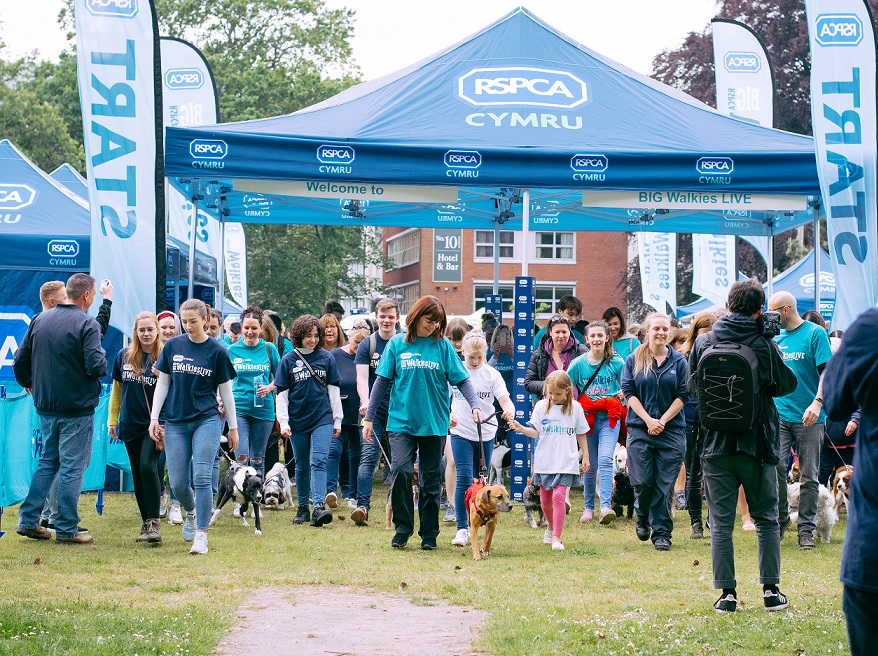 "The RSPCA can't wait to see all the walkers and their poochie pals descend on the prestigious Cardiff Bay – where Wales' animal welfare law is decided – and to such a picturesque location.
"We're so grateful to all the attendees and volunteers who have joined us previously and we hope to see you all once again on 31 May for our biggest event yet.

"Tickets are on sale now – with a host of goodies on offer. Spaces are limited, though – so we're urging people to sign up now and join our celebration of dog walking, and pooches of all shapes and sizes."

Various volunteering opportunities are also on offer at Big Walkies Live – please email bigwalkieslive@rspca.org.uk to register an interest. If you are a trader and interested in being part of our amazing event village, please also email – bigwalkieslive@rspca.org.uk.

Last year hundreds of dogs and their canine companions took part, with dogs of all shapes and sizes enjoying a scenic walk routes and event village – which was held at Bute Park and Sophia Gardens.

Please visit our website or visit RSPCA Cymru's social media channels – Facebook, Twitter and Instagram for more information.

To help the RSPCA continue rescuing, rehabilitating and rehoming animals in desperate need of care please visit our website – www.rspca.org.uk/give or call our donation line on 0300 123 8181.