There's no business like show business: An interview with PODS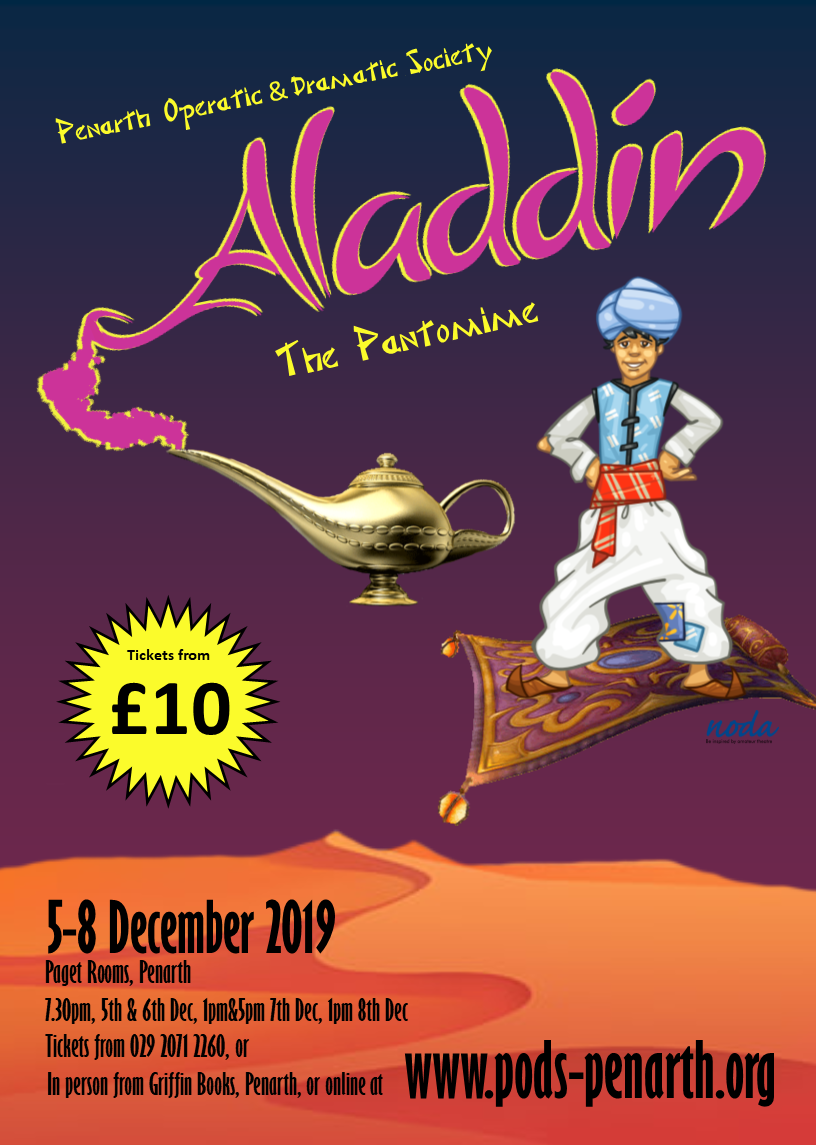 Here at Penarth View, we spoke to Peter Knowles, publicity for PODS, about their latest performance of Aladdin.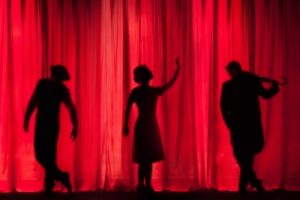 PODS is pretty special and well known within the community, why do you think this is?
PODS has been entertaining audiences in Penarth in 1924 so it's a well established part of the local community. As an amateur operatic and dramatic society it provides a unique opportunity for those of us who work in other professions but who have a passion for acting, singing and dancing to come together and perform for the benefit of the people who live in and around Penarth. And we're so lucky to have our own theatre company who stage two plays, a musical and a panto every year- all on our doorstep!
Could you tell us a little more about your "relaxed" performances and why you believe they're important?
The "Relaxed Performance" at this year's pantomime, Aladdin in December, is a first for PODS. It will be a special version of the show that's being modified for children and adults who might benefit from a more relaxed environment. For example, the house light won't go fully down, there will be no strobe lighting and the music will be played more quietly with no loud or sudden sound effects. Perhaps more importantly there's an acceptance at relaxed performances that children, or indeed adults, may shout out, make noises or fidget-it's absolutely fine! Tutting is definitely not tolerated so families can relax without worrying that their child's behaviour is disrupting other members of the audience.
Tickets for the relaxed performance on the 4th December can be booked by calling 07590 677763.
What inspired you to join PODS?
I was inspired to join PODS partly because I love the theatre and I grew up taking part in school productions and then with the local amateur dramatic group where we lived. But also because societies like PODS plays vital role in making towns like Penarth such great places to live. I love living here and want out town to be the best it can be. Joining PODS and helping in whatever way I can is an important part of this.
What can people expect when they come and see Aladdin?
When people come to see Aladdin they can expect to see a proper traditional pantomime, complete with a dame, handsome hero, beautiful princess, and evil baddie, a comedy duo and lots of other characters. There's loads of songs, terrible jokes, slapstick and plenty of booing and hissing of course. It's an great evening or afternoon out.
What do you think draws people to theatre, either as an audience member or being part of a show?
Theatre has an amazing fascination for people, whether it's spending a few hours being totally absorbed i the performance or being involved by taking part or working backstage or behind the scenes. By going to see a live performance at the theatre you share the same space as the actors and for a few hours, enter the world they are creating-and escape from everyday life. Being involved with a society like PODS, whether it's on or offstage is a great way to meet other people who share the same passion. And for the time that you are there working with others on a production you can forget about work and day to day life-it's an enjoyable escapism!
PODS shows 2 plays, a musical and a pantomime every year, for you personally, which one is your favourite to be involved in? 
Each one is enjoyable in different ways. I help out with publicity so I get involved in all the shows and usually you are working on more than one production at a time. Whilst one production is in it's performance week, the next one is in rehearsal and the one after gearing up for auditions. And they're all so different you're never bored!
Make sure you don't miss out on getting your tickets for PODS 2019 pantomime of Aladdin!
Get your tickets now by;
/Calling 029 2071 2260
/In person at Griffin Books
/Or online at PODS Penarth