The Vale of Glamorgan Classical Music Festival celebrates its 50th Anniversary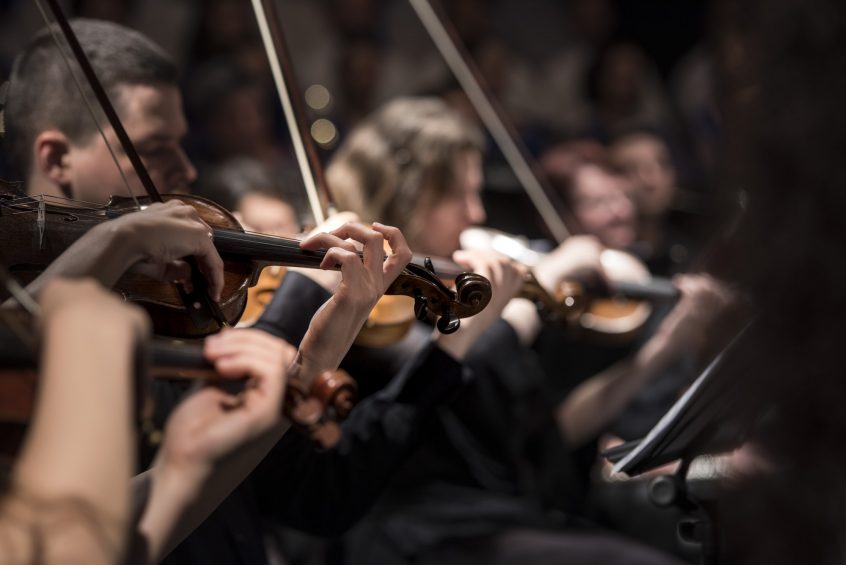 The Vale of Glamorgan Festival celebrates its 50th Anniversary with a full programme of exciting events, bringing the best new classical music to venues across South Wales, featuring works by over 20 living composers to include Dobrinka Tabakova, Graham Fitkin, Ben Wallace, Robert Fokkens, Peteris Vask, and Steve Reich, as well as by the Festival's own artistic director, composer John Metcalf.
At lunchtime on 19 May there will be a great free family event on Penarth Pier to enjoy, where you can come along (hopefully in the sunshine with an ice cream!) and listen to Astrid the Dutch Street Organ, with operator Frances Stapleton, as they present ten newly-commissioned short works written especially for Astrid by ten composers (eight of them from Wales).
This exciting project will create a platform to celebrate established multi award-winning composers, alongside inspiring younger talents, with each composer being selected for their shared ability to voice something truly unique through their music. 
The ten composers commissioned by the Vale of Glamorgan Festival are Charlie Barber, Mark David Boden, Graham Fitkin, Gareth Glyn, Lynne Plowman, Steph Power, Guto Pryden Puw, Claire Victoria Roberts, David Roche and Ben Wallace.
If you miss the performance at Penarth Pier you can catch it later in the day at Barry Island's Eastern Shelter, or on 21 May at St. David's Hall, where Astrid is joined by the exciting New York percussion quartet, Sandbox Percussion.
Just down the road at the Wales Millennium Centre on 18 May—in a concert not to be missed—BBC National Orchestra of Wales will feature one of the world's first performances of Steve Reich's new composition Music for Ensemble and Orchestra, along with the world premiere of John Metcalf's new arrangement of Polly Garter Aria for soprano and orchestra from Under Milk Wood.
Penarth resident Robert Fokkens' 2019 festival commission will receive its world premiere at the stunningly atmospheric Ewenny Priory on 22 May.
Later in the Festival, the Berlin-based multi-award winning Armida String Quartet will be making their Welsh debut at the Penarth Pier Pavillion on 23 May. This remarkable concert features the music of Peteris Vasks and Arvo Pärt alongside Steve Reich's Different Trains, making the haunting comparison of the trains of his childhood and those used in the Holocaust.
With lots of exciting music completing the 2019 programme, running from 18–24 May, visit the Vale of Glamorgan Festival website for full events details and ticket information.