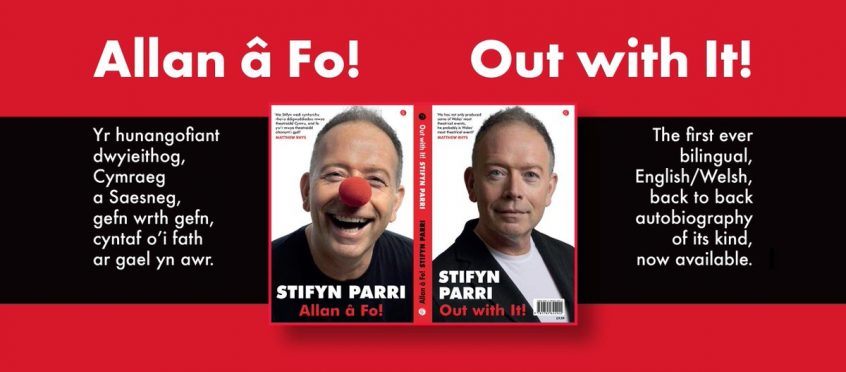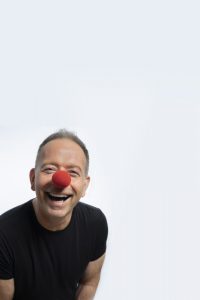 Steddwch! Mae hi'n a annodd deud yn union beth sydd yn eich siapio mewn bywyd, a faint o'ch cymeriad sydd yn eich gwead cyn cychwyn ar y ddear yma, a faint 'da chi'n addasu wrth dygymod â bywyd tra'n ymlwybro drwyddi.
Er mod i wastad wedi teimlo yn hollol normal i fi fy hun, dwi wedi dod i ddeall nac ydw i o bell ffordd, ac mae 'na ddigwyddiadau a chyfnewidiadau sydd yn siwr wedi effeithio ar fy nhymeriad i wneud i mi fod fel yr ydw i heddiw. Fel y diwrnod cynta' wnaeth Mam fy ngymryd am dro, yn y pram i lawr y ffordd fawr yn y pentre; dwi'n ei alw yn ffordd fawr cofiwch, ond roedd hi'n bell o fod yn Oxford Street, neu'n 5th Avenue. Mam mor falch o'i hail blentyn, a oedd yn gowerdd ar ei gefn yn mymblo wrth geisio ynganu ambell air.
"Sut ma'r bychan, Marilyn?' medde'r wenidog newydd wrth nesau at y pram. "Oh, mae'n angel o'r nefoedd, Mr Griffiths" medde hithe 'di dotio. Mi blygodd y wenidog i mewn i'm mhram, gan wenu'n braf, a gofyn wrth or-yngannu fel ma' oedolion i blant "A be ydi enw'r angel bychan yma felly?" A chyn i Mam gael amser i ateb… allan a fo! "Rhechen" medde fi'n glir o'r pram. Chwerthodd y ddau yn uchel, cyn i Mam gamu ymlaen ar ei thaith, a gwingo'n dawel tu mewn. Ymateb da cychwynnol!
A snippet of Out With It!
I have always wanted to be different to everyone else, and could never quite grasp why on earth anyone would want to 'blend in' or be the norm. I just needed to be special, needed to feel 'chosen' to the point that my mother found me sobbing at the top of our stairs at the age of four, at the sheer disappointment that I realised I hadn't been adopted. "Oh, what's wrong" my mother asked, concerned.
"Why wasn't I adopted?" I blubbed.
"Well, your father and I wanted to keep you when you were born.
"Oh, but I wanted to be chosen by you, not just 'had', it's not fair." The words Queen, and Drama seem to be emerging, don't they?
Allan 
â Fo!
Yr hunangofiant dwyieithog, Cymraeg a Saesneg, gefn wrth gefn, cyntaf o'i fath ar gael yn awr. Ar gyfer copïau wedi'u llofnodi'n bersonol o "Allan â Fo!" ewch i www.MrProducer.co.uk, neu i siop lyfrau dda.
Out with It!
The first ever bilingual, English/Welsh, back to back autobiography of its kind, now available. For personally signed copies of "Out With It!" go to www.MrProducer.co.uk. Also available in all good bookshops and on Amazon.