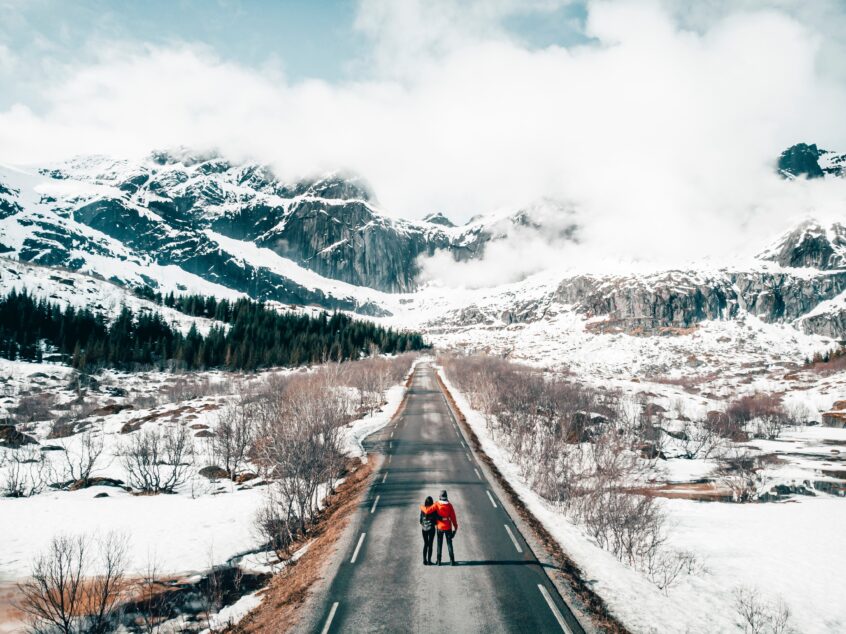 Our wanderlust is returning and as the spring weather lifts our sprits, we are beginning to explore horizons past the views of our own four walls again. The pause on travelling has given us time to reflect and dream big. Many of us are considering how to travel again with a new outlook, with environmental responsibility and sustainability at the heart. As we start booking holidays again with confidence, it's wise to consider ways in which we can balance our human desire to adventure with the needs of our planet. Here are five tips on how we can all take simple steps to make our travels more ethical.
No single-use plastic
It's easy to take a reusable bottle with you on holiday, and you can buy one with a filter if you're unsure how safe the tap water is. Look for hotels that offer free water refilling stations to avoid any plastic waste. And whilst on holiday if you see any plastic or litter, pick it up and bin it safely.
Go slow
Think about taking a train instead of a plane where it's possible and instantly cut the carbon footprint of your journey. You also get to watch the views that slide past the windows in a train, which you'd miss at 35,000 feet, so it's a win win.
Eat Local
Locally grown food has fewer food miles and is better for supporting the nearby community and economy. it's also more delicious! Look for family owned and run, independent restaurants instead of chains. Consider if you really need an all-inclusive hotel. Eating a meal in an undiscovered country is one of life's great joys and is a superb way to get to know more about the culture and meet locals.
Save the Animals
Riding elephants, petting lions and swimming with captive dolphins are all deeply unethical and cause great distress to the animals. Instead, your tourism money can be used as an instrument in the fight towards better animal welfare, so spend yours wisely by supporting established conservation efforts such as Elephant Hills tented camp in Thailand. Choose a dolphin-watching tour that has proven genuine ethical credentials with marine experts, and see lions at genuine sanctuaries such as South Africa's Born Free Sanctuary in partnership with Shamwari, where mistreated lions are given the care and respect they deserve.
Pack Carefully
Have you always used the same sun cream or shower gel on holiday? Maybe it's time to consider a change. Regular sun creams contain ingredients which wreck havoc on marine life such as coral. And you have no idea where your shower run-off will end up, so it could also be contributing to harmful effects on the aquatic food chain and tainting the local environment. Instead, just pack a mineral-based reef-safe sun cream and biodegradable body-wash. Small changes, big difference.