Summer 2019 issue of Penarth View launched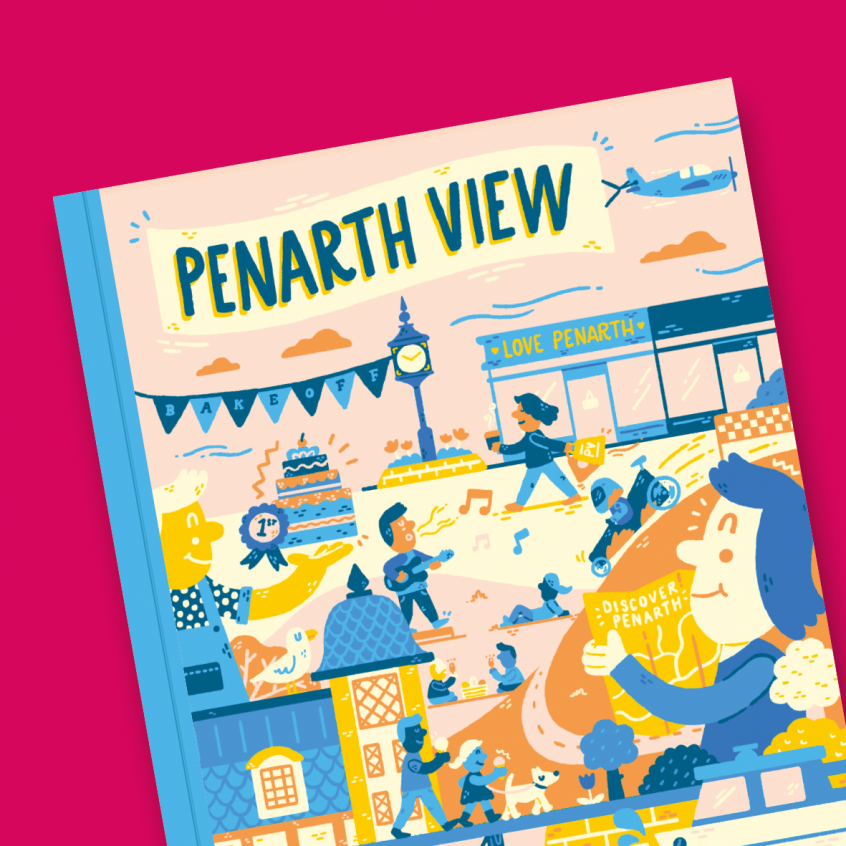 What a year! We can't believe how quickly the time has flown by since we started our new Penarth View venture and took over the editor reins! It's lovely to take a step back and look at how much our new venture has shaped a lot of our own adventures, and how well the magazine has been received from our wonderful clients and readers. Thank you! 
We thought it was fitting that a year on, our theme should focus on Adventure, since taking on Penarth View has been a big adventure for us in itself.
We hope you couldn't fail but notice our exciting cover this issue. This gorgeous illustration is the work of Matt Joyce, a Roath-based illustrator who we commissioned to bring our town to life this season, and we hope you agree with us that the cover is a great representation of life in Penarth over summer. Keep your eyes peeled in the town centre or your front doorstep this week so you can see the full cover illustration in its entirety. We've hidden lots of messages, characters, landmarks and events in the illustration. Can you find them all?
We're also super excited to share our travel adventures with you, from Copenhagen-cool, to wild camping in beautiful West Wales. Jo Baldwin, our brilliant travel influencer, also gives us her take on Mauritius. 
Claire Jacklin explores being adventurous with style, and Amy Adams has carefully selected a range of the hottest (and most sustainable) products in the beauty industry right now, perfect for your summer get-away! We also welcome back vet Dave Deane, who shares some hot tips on keeping our fur-legged friends safe this summer. Rae Carpenter also talks us through using fitness to bust children's boredom.
Local Specsavers branches have once again helped us to bring you Penarth's biggest What's On guide, helping you to keep an eye on this summer's events!
For us, Penarth is definitely about its people, and we've always wanted our magazine to reflect that. In our next issue, we'd like to shout out from the rooftops about the wonderful people that live here.
Of course, that means we need you, our readers, to get in touch. Tell us about your stories and links to our beautiful town for a chance to be featured in our People issue this autumn!
Keep your copy of Penarth View close to hand to find out what events are happening, and remember to use the wonderful businesses who advertise with us. Don't forget to mention Penarth View too!
Now, allow yourself to turn the world off and relax!