Staying Creative Through COVID-19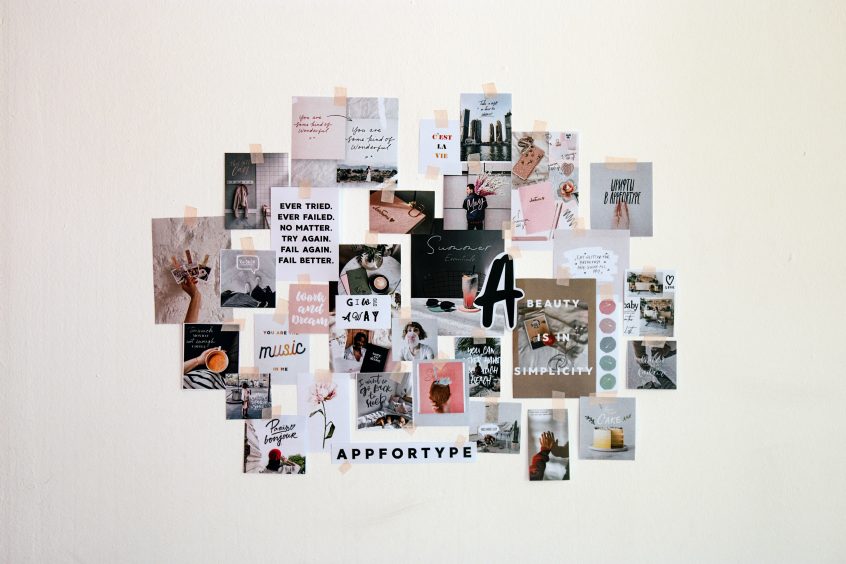 No industry has been left untouched by Covid-19. But arguably the industry hit hardest is the arts. Who could have though that this time last year, such a diverse, vibrant, beloved industry would be in trouble. Here at Penarth View, we spoke to three young creatives, only just starting out in the industry, and they give us their view on the current climate and how it has affected the industry they fell in love with.
Eleanor Webster is an actor and writer, and she says: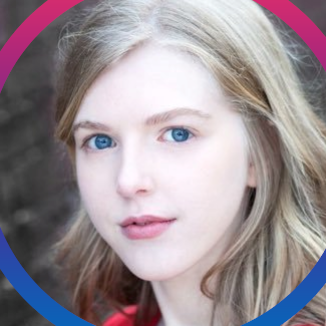 "The impact on my career has been immediate and devastating. I worked hard through my final year to secure my career by getting a part in MED Theatre's production, Daughters of Sunset, and joining a mentorship programme with Lighthouse Theatre in Swansea. Daughters of Sunset was able to go ahead, however other opportunities fell through."
"I had planned on moving somewhere like Bristol and getting a retail job to support me while I found acting and writing work, however the likelihood of even getting a "day job" to support my real career is slim in the current climate."
There are a lot of (competitive) opportunities for under 25s in the theatre industry, but a lot of that support which is integral for getting your foot in the door has evaporated due to lack of funding. It's shocking for me to see the lack of care the government has been giving to the arts. It's often hard to convince the public that we deserve funding as much as other sectors that are fundamental to wellbeing, but the creative industry is a massive economic driver: one in 12 jobs are in the creative sector, and before lockdown, it contributed £13m to the UK economy every hour!"
"The money the government invested was welcome, but their attitude that artists should just "get another job" was incredibly patronising. I have trained for four years and I'm highly-skilled and qualified at what I do: even if I were to work in a new industry for the duration of Covid, my existing skills would be valuable to a variety of industries, rather than re-training for something like cyber intelligence, which I have no passion for or training in!"
"I think that one upside is that it has forced creatives to do what they do best- find creative, innovative solutions. Daughters of Sunset was live-streamed to over 200 households, and an inability to be on stage has led me to doing a masters degree in playwriting in Manchester. In addition, I feel the pandemic has forced me to be creative in ways I had never anticipated. I got really into podcasts, and started my own dungeons and dragons podcast with a group of friends; that's been such a great creative outlet for me."
"I am afraid that the arts will be dominated by people who can afford to fund themselves, which will be such a detriment to the richness of our current arts scene. However, I hope that this will just make the next generation of artists resilient and give us plenty of topics to make art about!"
"I can be found on instagram and twitter, or for more information about my work in theatre, check out my website: https://eleanor-webster.wixsite.com/theatre "
Cerys Salter, a dancer, says similar things:
"Growing up you make a lot of guesses about what "adult life" will be like – many of them way off, of course! When you get into full time dance and musical theatre training, alongside the usual post-graduation guesses you also give a lot of thought to making sure you're at the top of your game in third year, auditions, securing an agent and landing that first professional contract. However, for those of us in the graduating year of 2020, pretty much every single preconception we had about our final year and being released into the big wide world was completely wrong." 
"Back in March, Northern Ballet School were preparing to open our musical to the public, the last one that we third years would get to do before the final showcase in July. We were in the final stages of rehearsal when we found out that live performances were no longer going to be allowed to take place, so we filmed the show without an audience to be sent off for marking by the university that validates our course and reluctantly packed our bags and went home for Easter early. Our thoughts at the time were "hopefully we'll be allowed back in May, or at the latest, June, to complete our training and perform together one last time."
"Here we are at the end of October, performances are still pretty much not happening, Manchester is in Tier 3, and we have not been able to go back as a year group to graduate together on the stage of the college that nurtured us all from hopeful dance students to young professionals. We have been assured time and time again that they have not forgotten about us, and that we will be there as soon as they can possibly make it happen for us. We are confident that it will happen, as graduation means as much to the staff as it does the students, but many of the students are from overseas, so due to travel restrictions and increasing Covid rates worldwide the date seems to be slipping further and further away."
"Another risk is that, in the event of us graduates finally getting professional performing contracts, some of us may not be able to make the graduation date when it happens. For this reason, in the past college always liked to have the formal graduation on the last day of term in July, before the majority of the third years have started their employment."
"The subject of employment in the performing arts industry right now is a very touchy one, for graduates and seasoned professionals alike. People who had been performing on the West End for five, ten, fifteen years now find themselves out of work. Confused rules and regulations regarding performances, or should I say, lack of, have left people having to reconsider their careers that they have dedicated their entire lives to for the first time."
"An industry that contributed £111.7 billion to the economy in 2018 is now being treated as "unviable," and what was already an extremely competitive field to break into now seems almost impossible. Many of us have spent years preparing for in-person auditions (a skill in itself), and are now being asked to audition online for the first time. This means not only being the performer, but also the camera operator, the editor and the sound engineer before we've even tackled the issue of trying to send an extremely large file via email or get our heads around Youtube, wetransfer and Vimeo to name a few."
"Many of us now find ourselves working in completely different fields to earn money, something that many performers usually do on the side, but something about the lack of presence of an arts industry often makes it feel less "on the side" and more all-consuming. Yes, we're learning new skills and gaining experience, and those of us with any kind of job right now are definitely the lucky ones, but many of our personality types are best suited to performing and are struggling without it. We had become addicted to the endorphins, the adrenaline, the nerves, the rush of a live audience, the constant desire and drive to get better."
"We had honed our craft for years and years to be at the top of our game, and have now embarked on a different journey from the bottom, having to readjust to being Not Very Good in our current field."
"Before the firebreak, things seemed to feel like they were on the up, with dance classes being allowed and some elements of the casting process coming offline again, so we can only hope that after this lockdown things continue to improve. The government needs to realise sooner rather than later that getting on the wrong side of the most dramatic industry there is is inherently a bad idea."
Visit the link here to find out more about Cerys Salter, or check out her social medias- Facebook, Instagram, Twitter
Local photographer, Eric Aydin- Barberini, explains that all creatives have the ability to adapt: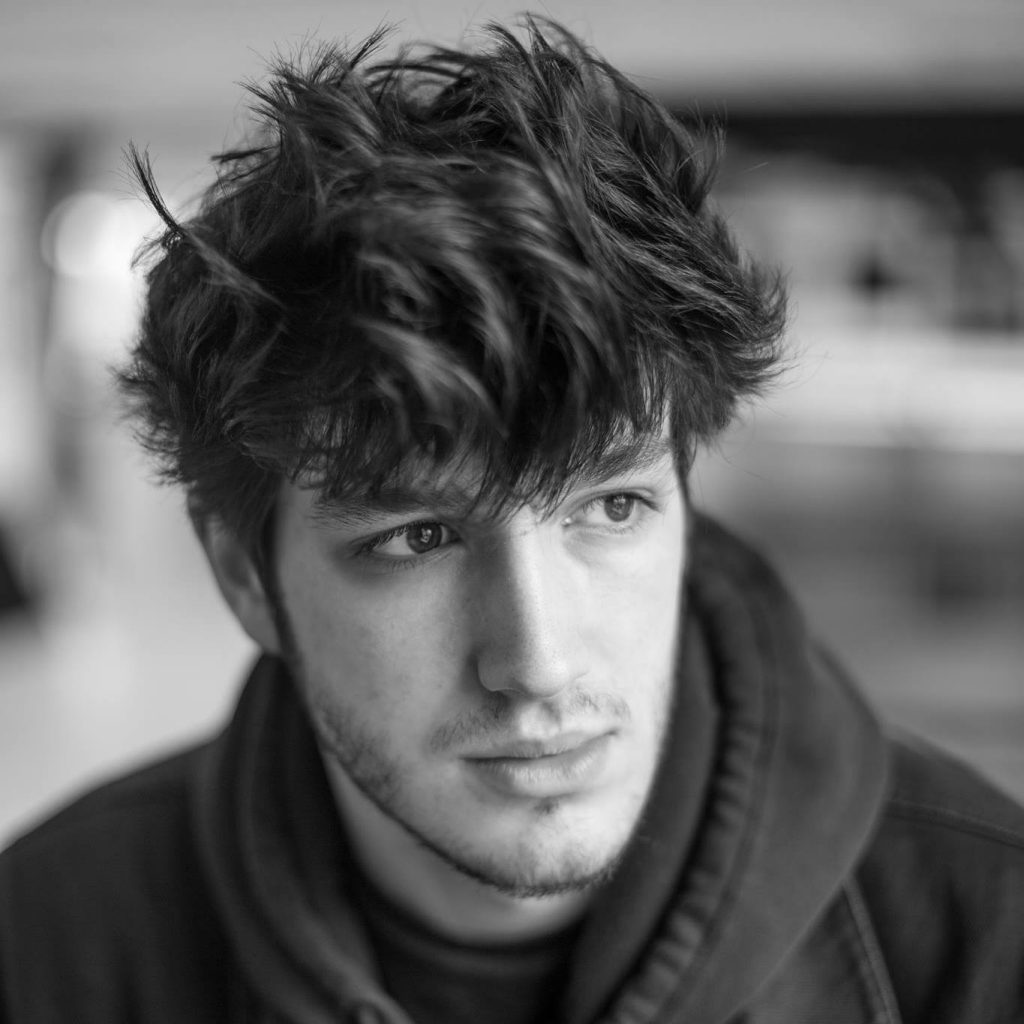 "The industry has been treated as disposable and insignificant, which is no surprise considering the attitudes embedded in British culture and education system towards the arts."

"The creative industries have always a pretty daunting place for young people trying to forge themselves a career, with the expectation of working for "exposure" or the prevalence of unpaid internships. Routes into the creative industry have never been simple, and have always been based on who you know or where you are. In a time when social gatherings are not a possibility, networking in person is completely off the table, which must be a real hit to any young creatives trying to enter the industry at the moment, especially those that might've struggled regardless pre-covid."
"Although on a positive note I have seen plenty of communities flourish that would not have occurred without lockdown. Young creatives holding exhibitions online, starting collectives and embracing new ways of connecting, and creating. Which has allowed people that would not usually attend events or exhibitions the chance to be present in ways they would have never been able to before, by proxy the pandemic has forced institutions to cater for audiences they would not have thought of in "normal" times (the chronically ill, neurodivergent people and those with physical disabilities)."
"Personally during lockdown I had the chance to be apart of a weekly zoom call that connected creatives from all ground the world to discuss issues we'd been facing and hear from inspirational speakers that I would not have encountered otherwise. Everyone being inside at once offered a unique opportunity to seek out new cross continental connections and network upwards. I have a friend that was attending every public zoom call he could find and reaching out to every person he found interesting (via private messenger) which I'm sure has paid off since the UK opened up a little more."
"Most of what I shot pre-Covid was gigs, festivals and educational events – in other words…. large social gatherings, which that meant that my work ground to a halt. I was even meant to go on my first UK tour in 2020 but Corona put a swift end to that and probably will to all of the above for the foreseeable future. Thankfully a number of my jobs moved online – teaching classes, facilitating workshops and contributing to projects remotely. Which allowed me to keep up some level of productivity during lockdown."
"Since restrictions eased up in London I've had a nice stream of work lined up but it's been varied and infrequent so finding new ways to move my career forward has been essential. One thing I did manage to create post-lockdown and pre-Welsh lockdown 2.0, was a music video for underground artist and welsh music poster boy Luke RV. For his song No One's Looking, a nostalgic look back at growing up in the Valleys and contemplating life as an adult now. With the accompanying video being a three minute dive into his live through the windscreen of his car, exposing the intimate and entertaining moments that happen within the confines of such a personal space. Featuring cameos from the whole Cardiff music scene and some A-class acting from Luke. Hopefully I'll be able to do more of this kind of work over the coming months."
Visit the link here to find out more about Eric Aydin-Barberini, or check out her social medias- Facebook, Instagram, Twitter
So, it is clear to see by the experiences of Eleanor, Cerys and Eric, that despite the pandemic, the arts sprung to attention to do what they
do best. New shows, music, theatre live-streaming, online performances. Creative people kept our spirits high through this difficult time—where would we all be without literature, music, movies, photographs, dance, and more during lockdown? We know that this industry is going to come out of this stronger than ever before.