Scouring the web puts Cancer Patients in Wales at Risk, Warns Charity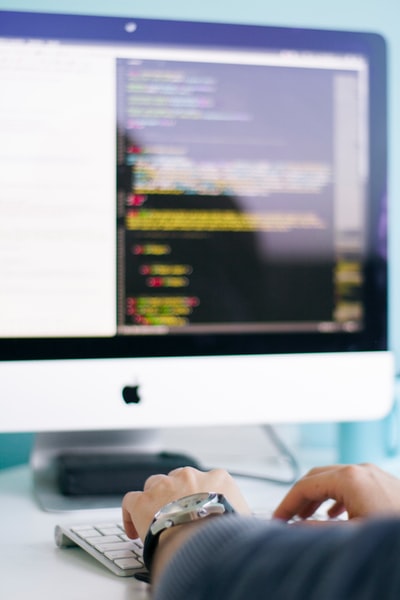 17,000 people living with cancer in Wales who turned to the internet to get information about cancer diagnosis have experienced a detrimental impact on their mental health.
A leading cancer charity is concerned that patients in Wales who turn to the internet to get information about their cancer have been left feeling anxious, depressed or confused.  New research from Macmillan Cancer Support, based on a YouGov survey of 2,000 people with cancer in the UK, reveals: 
17,000 people living with cancer in Wales have been left feeling anxious, depressed or confused after looking for information online
Two in five people with cancer in Wales (39%) look online for information about their diagnosis. Overall, one in ten (10%) people with cancer in Wales have looked online and felt anxious, depressed or confused afterwards – representing around 17,000 people in Walesii
The charity attributes the worrying habit of scouring the web to the confusion that comes with a diagnosis, despite the best efforts of frontline staff and amid record NHS vacancies and unmanageable workloads.
This is exemplified by the one in three people with cancer in Wales (32%) who felt overwhelmed by information when they were first diagnosed. The top reasons for looking online across the UK as a whole were to look for more information (75% of those who looked online gave this as a reason) and to find out their prognosis (56%). Richard Pugh, Head of Services for Macmillan Cancer Support in Wales said: "Whether it is online, in health care settings or within people's local community, Macmillan wants to be there to support people from the very earliest moments of their diagnosis "It's natural that in today's digital society, that people will look up their diagnosis online when they're told they have cancer. However, it is extremely concerning that such a high number of people who turn to the internet for support are presented with such a seemingly negative and often misleading outlook. "From day one, we want people to be able to access tailored and personal support, and to be able to access the reliable information they need. "Through resources like our new online service, people can get the information they need to make informed decisions and to feel a little more in control of what is happening to them."
In 2017 the charity introduced its first digital nurse to support its Online Community and now, in response to the growing number of people diagnosed with cancer every year and the need for patients to access accurate information, Macmillan has launched a new tailored information and support service from the point of diagnosis.
The new service aims to help people recently diagnosed cope with the physical, financial and emotional impacts of cancer and make sense of the information overload that comes with hearing the news that you have cancer.
Macmillan is now encouraging anyone recently diagnosed with cancer to sign-up for the diagnosis support offer (www.macmillan.org.uk/diagnosis).
The charity also hopes these shocking figures will encourage the Welsh Government to grow and train the cancer care workforce that is needed to support the increasing number of people being diagnosed with cancer, right from the earliest moments of their diagnosis. Two people who have experienced the negative effects of looking online to make sense of their diagnosis first-hand are Karyn and Helen.  Karyn, a mother of two from Penarth, who was diagnosed with breast cancer in 2014, said: "The first hours, days and weeks of my cancer diagnosis were as confusing as they were scary. "With the best will in the world, cancer care professionals are already stretched and under huge pressure, and they simply couldn't be there immediately, especially in the early hours of the morning when I couldn't sleep, to help calm my panic or answer my questions and concerns.
So, I looked online. "At that point I found out just how much rubbish advice is out there. Whether it's alternative treatment websites offering the latest miracle cure or unreliable research findings – there really is a whole load of information online that will do nothing to reduce people's fear and anxiety. "Instead, I decided to just use reputable sources like the Macmillan website and leaflets and to talk to my care professionals when I could.  In doing so I got a far more realistic sense of my diagnosis, the treatment and some of the impacts of cancer that I would be facing." Helen from Porthcawl, who was diagnosed with Breast Cancer in 2013, said: "As I drove away from the hospital after being diagnosed, the reality of what lay ahead suddenly became terrifying.  I even locked the information I had been given in the glove compartment of my car as I didn't want it in my house. "The sleepless nights were terrible, as I was constantly worried for my children – would I be alive to see them start secondary school, pass their exams, go to university?  
"It's amazing how much information is available and how quickly you can become obsessed with the data.  I soon realised I had become fixated on the negative and had got to the point where I couldn't see a future."
"I was very lucky.  Taking the decision to stay away from all the unreliable information that is available online was made far easier by my wonderful Macmillan Specialist Cancer Nurse who was exactly what we needed as a family."
"We discussed my individual diagnosis and treatment options openly and compassionately, and I could take lots of information away to make an informed decision."
 Sign up or find more information about Macmillan Cancer Support's diagnosis support service by visitingwww.macmillan.org.uk/diagnosis or call 0808 808 00 00.