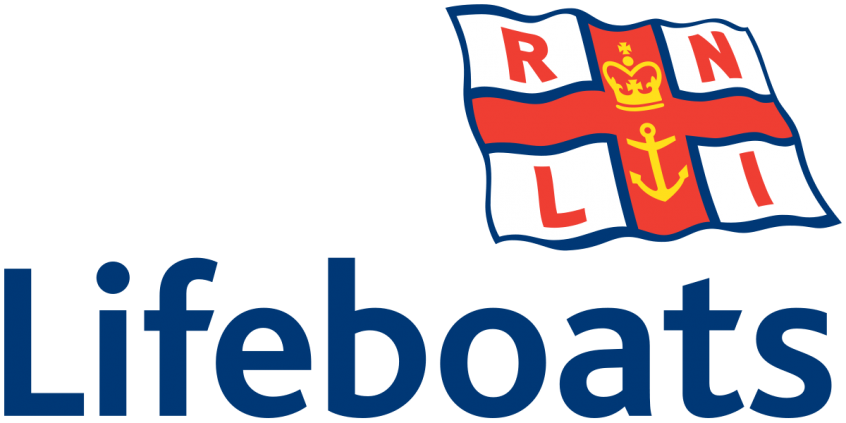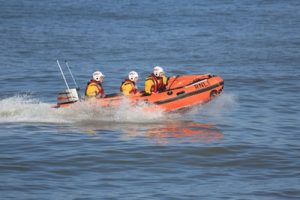 Hello, I'm Andy Berry and I volunteer at Penarth Lifeboat station. I am really grateful to Penarth View for affording me the opportunity to write this column.  I will be keep you updated with the work of the station, from shouts, fundraising, training and education through to the activities that take place away from station that form part of our approach to 'saving lives at sea'.
Originally from Pembrokeshire, with historical connections to the RNLI, I joined the crew four years ago, and am the press officer and a member of shore crew. Until 2017 I was the director of health, safety and staff wellbeing at Cardiff University, but now carry out a wide range of paid and unpaid work –  for me it's all about work life balance now I've hit my half century.
Penarth is a busy lifeboat station, typically attending 50-60 'shouts' per year.   Our lifeboats attend incidents within Cardiff Bay, but the majority of our incidents are in and around the Bristol Channel.
Today Penarth lifeboat station houses 2 lifeboats, the larger Atlantic 85, which will attend rescues with up to 4 members of crew on board, and a smaller 'D' class lifeboat, the so called 'work horse' of the RNLI which is capable of operating  with 3 crew members very close inshore and is ideal for people who have been cut off on the coast.    I work with some amazing people, and I'd like to share their stories with you – the tasks they undertake and the contribution they make to the RNLI and the local community of Penarth.
During the summer months there was a great deal of activity by the fundraising team as they prepared for Penarth Fashion week 2019.  This has always been a series of great community engagement activities, with a host of local companies taking part.  There really was something for everyone this year, from hair and beauty sessions to evening soirées.  Another highlight of the summer was the second "Yellow Welly Gin Night" to be held at the station.  
Another highlight of the summer was the return of BBC2's hit series "Saving lives at Sea".  Now in its fourth series episode 2 was the first to feature the crew from Penarth.  Earlier in the year we had taken part in a large scale search and rescue operation for some overdue sailors, who were found on Flatholm Island by the Penarth crew.   Our 15 minutes of fame included interviews with some of the crew members involved, Ben Evans, Jen Payne and James King, and footage from the station and the incident.  It was great to be able to showcase Penarth, the lifeboat station and some of its people to a much wider audience whilst raising awareness of the work of the RNLI, though we don't expect to be accepting BAFTAs anytime soon!!
Want to find out more? Go and check out the RNLI's social media and other platforms!
Website: www.rnli.org
Facebook: @RNLIPenarth
Twitter: @RNLIPenarth
Email:Â laurie.pavelin@btinternet.com