Review: Waitress at Wales Millennium Centre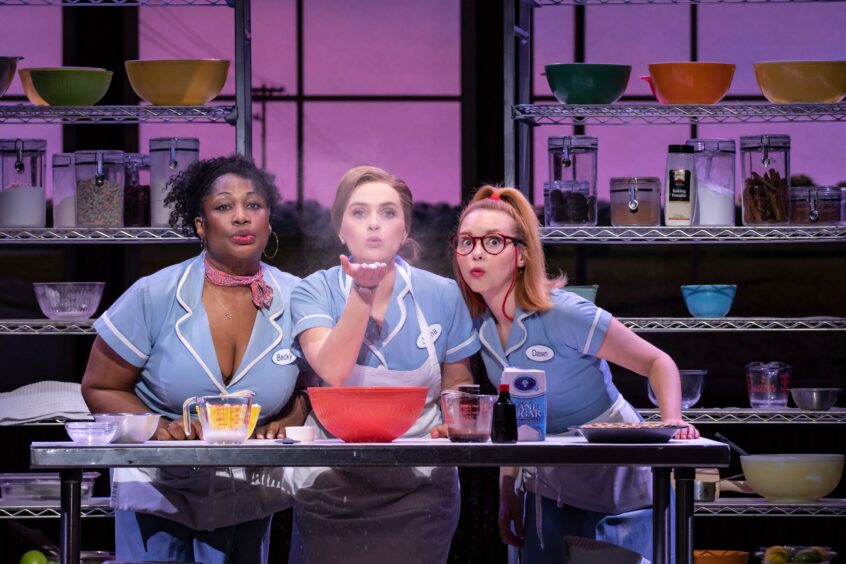 "Treat yourself to a slice of five-star musical pie"
The musical Waitress has been gathering momentum over the past few years, soaring in popularity after it's run in the West End and has now come to Cardiff! We were lucky enough to be invited to come and see Waitress at the Wales Millennium Centre on Tuesday 31st May.
Waitress follows the story of Jenna, a small town waitress with a talent for making pies who's stuck in a loveless, controlling marriage. So when she finds out her life is going to change forever, she knows she has to take back control and could a local pie contest, or even her new doctor help her do that? This is a story of love, friendship, courage and just a little bit of sugar, butter and flour…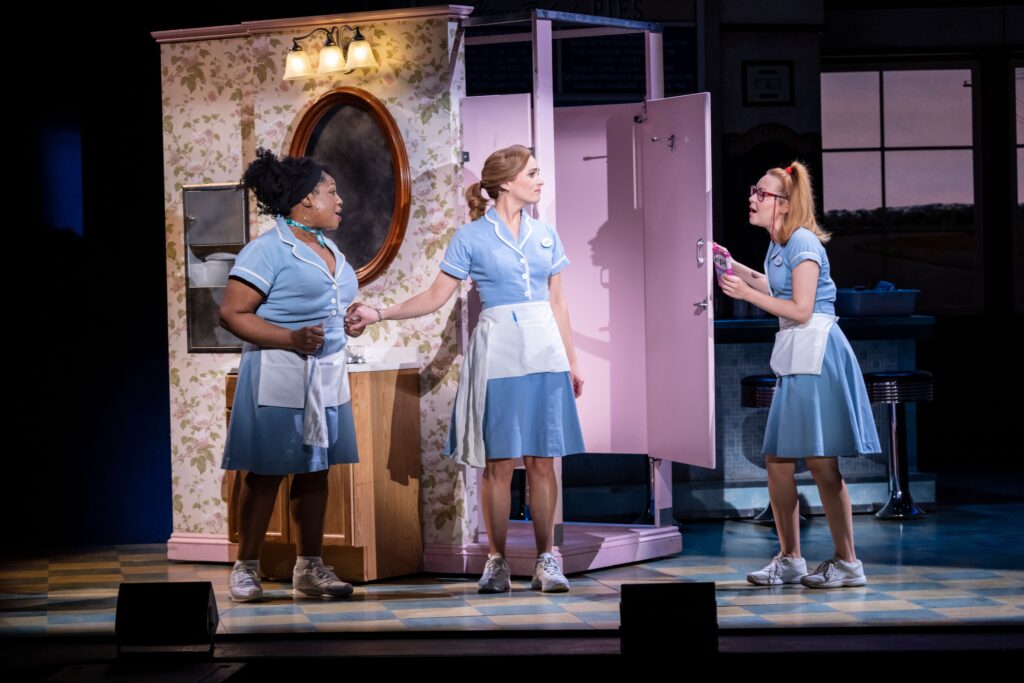 I went into this musical having very little idea of what to expect. I knew a few songs and a little about the story but other than that it was all new to me. But this musical quickly became one of my favourites! The show had the whole audience laughing and crying, with a score that blew me away (I haven't stopped listening to the album since).
The show was a visual wonder to watch. Something I particularly loved was that we could see the band on the stage and sometimes became part of the scene. It brought something unique to the show, without taking you out of the story.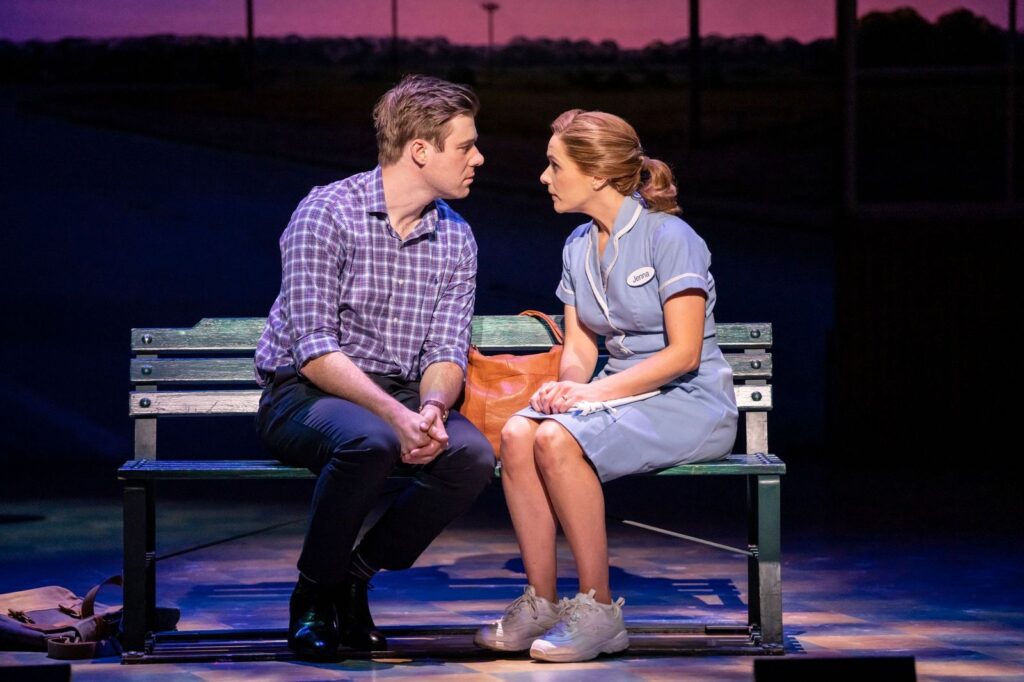 The cast for this show, as to be expected, are incredibly talented. But a special acknowledgment has to go to Chelsea Halfpenny who played Jenna. She tackled such a challenging and physically demanding role effortlessly. Her voice blew the audience away and her performance of the iconic song, 'She Used to be Mine' had the audience in tears. Playing alongside her was Evelyn Hoskins, portraying Dawn and Wendy Mae Brown, portraying Becky. These three complimented each other so well on stage, their voices and their characters worked so well together, building off each other's energy and having the audience in stitches more than once. David Hunter, who played Jenna's gynaecologist, Dr Potmatter, is a delightfully-awkward character that David brought to life, putting his own take on the popular character.
This show has everything you'd want, a stunning score, a talented cast and a story of love, strength and friendship. It's a must see!
For more information about the show and where you can buy tickets, head over to the Wales Millennium Centre website.
And check their social medias;