Review: Six at Wales Millennium Centre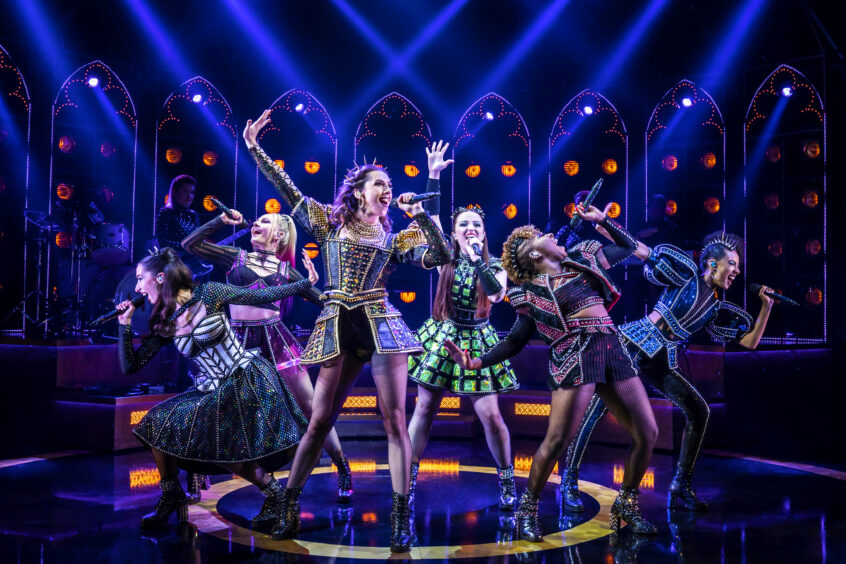 From Tudor queens to pop princesses, the six wives of Henry VIII finally take to the mic to tell their tales, remixing five hundred years of historical heartbreak into an 80-minute celebration of 21st century sisterly sass-itude. These Queens may have green sleeves but their lipstick is rebellious red. It's time they told their story.
Our review
When we were invited to the Wales Millennium Centre for Six, we lost our heads! Having seen the musical at London's Vaudeville Theatre only in January, we jumped at the chance to see the show in Cardiff. And, wow! What a show this is! Glitz, glamour, grit – Six expertly re-tells the narratives of the six wives of Henry VIII in a way that puts each Queen first – her story, told her way.
This ain't no Shakespearean story though. It is thoroughly contemporary, with hints of rap, techno, a classic ballad and more, keeping even the youngest of audience members entertained throughout its relatively short stage time. And thus giving each Queen her own individual voice and character.
Set as a talent competition between each Queen – 'Which Queen suffered the most?' – we see each one take to the stage to sing her story, aiming to get the most rapturous applause from the audience, and win the competition. As we hear each heartache story, the Queens realise that what divides them also brings them together. Despite the traumatic subjects of beheadings, death, and miscarriages – the musical handles them well – we see the Queens come together with strength and purpose, that their stories will be heard.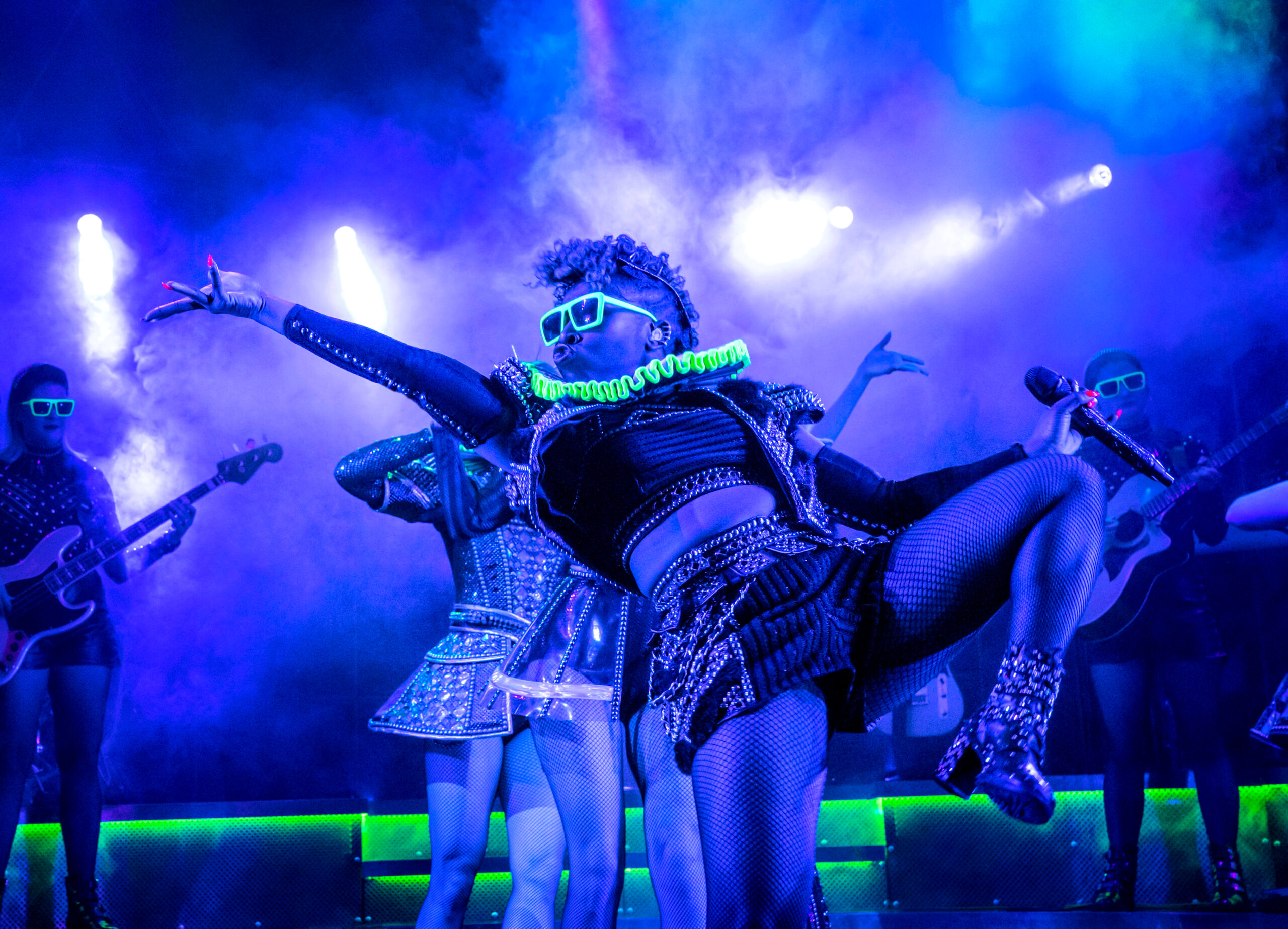 A particular favourite song for myself is Haus of Holbein, a satirical song about women's beauty standards, as well as referencing the portrait of Anna of Cleves painted by Hans Holbein the Younger. Perhaps it's the neon corsets, perhaps its the chaos, perhaps it's the German funk, but das ist gut, oh ja!
And whilst each Queen performed excellently as a solo, their true power comes at the end, for the closing few songs (and the histo-remix). They are unstoppable! Backing the Queens also was an all-female band, affectionately knows at the ladies in waiting. It's a phenomenal show of solidarity and sass. Forget what you learnt in history class, this is her-story, and we're living for it!
Six the Musical is on at Wales Millennium Centre 3 – 14 May 2022. Tickets from £19.50 available online here or from the Wales Millennium Centre Box Office.
Running time: Approximately 80 minutes (no interval)
Photo credits: Johan Persson