Review: School of Rock at Wales Millennium Centre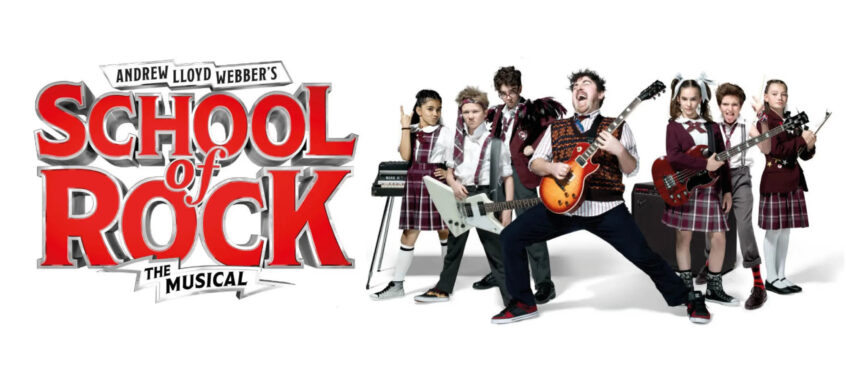 "Get ready to stick it to the man, Cardiff, because Andrew Lloyd Webber's West End and Broadway hit musical School of Rock is coming to rock out at Wales Millennium Centre!"
We were lucky enough to be invited to watch School of Rock at the Millennium Centre on the 16th May, and as expected we were blown away. This show has everything you'd want in a musical!
The hit musical, based on the film starring Jack Black, follows the story fo Dewy Finn, a wannabe rockstar who finds himself without a job and without a band. In a desperate grab for cash, he takes a job as a substitute teacher in a prestigious private school, impersonating his roommate. But after discovering their incredible hidden talents for music, he transforms them into a mind-blowing rock band.
Dewy Finn, played by Jake Sharp, had the audience laughing from start to finish, portraying this iconic character with infectious energy and incredible talent. With clear influences from Jack Black's portrayal, along with his own spin on the character, makes it impossible not to love.
But a special standing ovation has to go to the child cast of the show. The talent that these children have shocked and amazed the audience. And not just vocally! All the children played their instruments live on stage, and if we weren't told this ourselves at the beginning of the show, it would be hard to believe. Their high-energy performances kept the audiences laughing and tapping their feet from start to finish.
By the end of the show, all the audience was up on their feet and it felt as though we were actually at a rock concert. I've never seen such an enthusiastic response from an audience and left everyone grinning from ear to ear.
It's a show that can't be missed! So get your tickets now! The show will run in the Millennium Centre from 16th-22nd May.
For more information and where to get your tickets, head over to the Wales Millennium Centre website
And check their social medias;
Wales Millennium Centre: Facebook, Instagram and Twitter
School of Rock: Official website and Facebook