Review: Belle Vue Music in the Park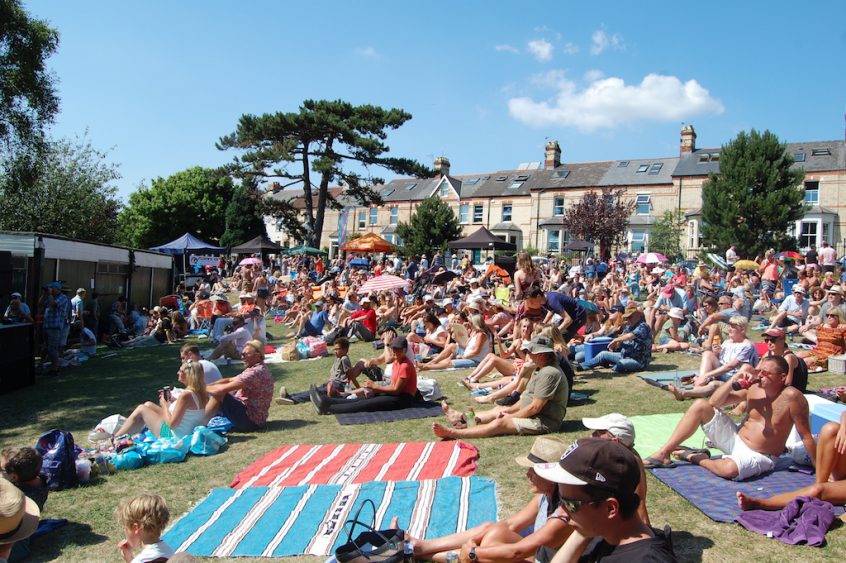 Written by Meg Holland
If there's anything you can take away from Friends of Belle Vue's 11th annual Music in the Park, it's that the people of Penarth know how to put on a great show. With a diverse line-up, there was enough to keep every kind of listener content, and every kind of foodie too. From made-to-order crepes from Penarth's Crepe Escape to delicious wood-fired pizza from Flour-d up, there was more than enough to curb your hunger as you waited for the next group to take to the stage. Besides all of this, children (or adults too) could enjoy getting all glittered up in the Play Area or (like me) eat a few too many sweets from Umpa Lumpa's store.
Returning to the main event, we had eight acts take to the stage this year, in a day that can only be described as the best sing-along event of 2018. Kicking everything off, Nerys and the Soul Traders gave us some good old Soul and R&B. Setting the bar high, they had everyone singing along with their cover of 'Shout', something which is usually tough for the first act of the day to pull off. Following on from this, Happy Endings had everyone up with their covers of the Foo Fighters' classic 'Learn to Fly' and Queen's 'Fat Bottom Girls', and their successor SOS had every Dad in the room elated (well maybe just mine) with their penchant for 90s Rock. Continuing the trend of Rock and Indie classics, Adzie's Allstars wowed with their apt cover of 'Parklife' by Blur, Charlie's Marbles had everyone singing along to AC/DC and The Woods' cover of 'Hotel California' was certainly a crowd favourite. Finishing off the night, St Louis Express, who made their debut at last year's Music in the Park, were the perfect closing act. 'I Wanna Be Like You' had adults and children alike up and dancing as the sun began to set.
And alongside all of the great music, food, and activities, the sunny weather certainly completed this year's Music in the Park. If you didn't make it yesterday, make sure to make it in 2019. You certainly won't regret it.