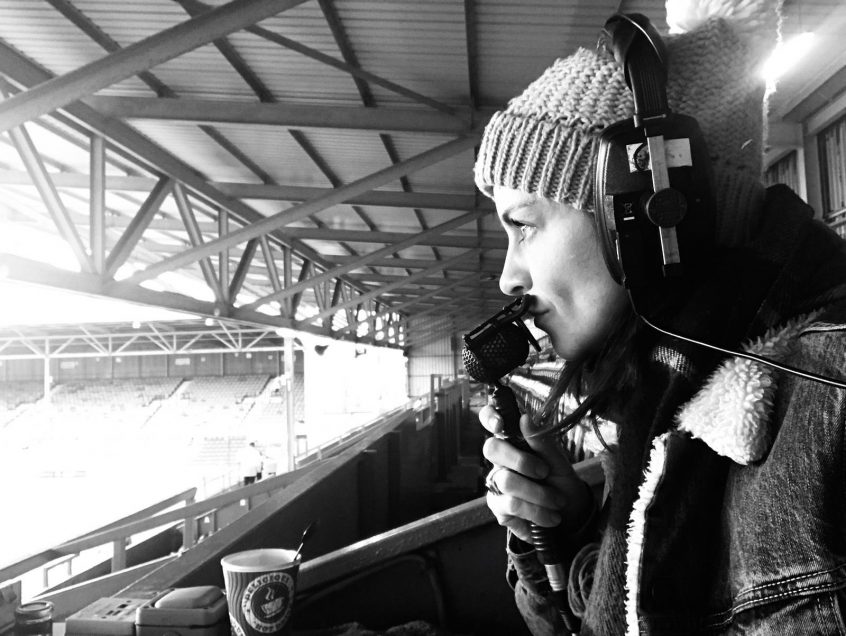 Words by Penarth-based personal fitness trainer and influencer Rae Carpenter
Winning 44 caps in Wales Hockey over a career spanning 15 years, Beth Fisher was also the first woman to commentate on men's football for BBC Radio Wales. She is also an ambassador for Stonewall's Rainbow Laces campaign. Now, as on-air sports reporter for ITV Cymru Wales, Rae Carpenter talks to her about career, breaking boundaries and her love of home.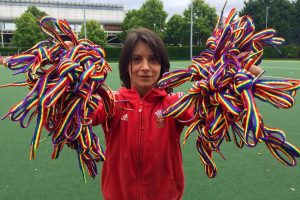 What did it mean to be the first female football commentatorBBC Wales?
To be the first in anything is always a great honour and whilst it shouldn't have taken until 2019 for this to happen I will always be grateful for the opportunity and the platform to have broadcast as a football commentator. Hopefully it will show budding sports journalists that anything really is possible!
You've been instrumental in campaigns such as #watchhergo and #rainbowlaces, how would you inspire Penarth View readers to support these campaigns and get involved with sport?
Community clubs are really struggling to survive due to lack of volunteers and finances. I have covered a lot of local level sport and it really is the heartbeat of the community so the one thing I ask is that people support with their feet and go to support all Penarth clubs – of course wearing a pair of rainbow laces!
Congratulations on your new role at ITV, what can we expect from ITV's newest sports reporter?
I said in my interview that I wanted to be my authentic self on screen and that for me means being able to look how I want, dress how I want and use a style of reporting that I feels represents me and ITV Wales well. I want little girls and boys to see me and realise that not everyone has to be the same!
Can you tell some highlights form your sporting career? (44caps in Welsh Hockey etc)
In my eyes there is no greater honour than standing with your team mates and singing the national anthem of Wales. I had a sporting career plagued with injury and didn't achieve the things I wanted but I truly believe everything happens for a reason. Playing sport has taken me around the world and I've met friends for life.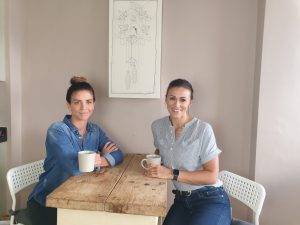 What do you see the future holding for women, LGBT+ and disabled people in sport, in Wales?
In my honest opinion we are moving too slowly in representation for all in sport. Yes it has improved but for example there are still a low level of the BAME community who represent our sports both on and off the pitch and we can't just ignore it anymore. We all have a duty to ensure that every type of person is represented in our work place and social circles. One of my favourite sayings is "If you can see it, you can be it". It's as simple as that in my eyes.
You've lived in Cardiff Media City, Pontcanna, and elsewhere…What's the pull of Penarth?
Quite simply it's where my heart is. I grew up here and most of my family live in Penarth so as soon as the opportunity came up to move back I didn't hesitate twice. I have the happiest of memories growing up in Penarth and I could easily live here for the rest of my life!
How would you describe Penarth in 3 words?
Home sweet home!!
-Influencer and Penarth-based personal fitness trainer: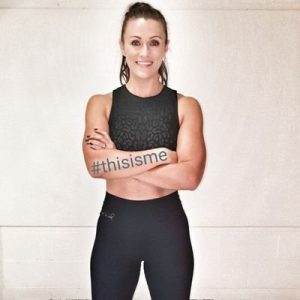 Rae Carpenter
As a Personal Fitness Trainer, with my company LiveFIT Wales Cymru, I work in the community, for the community, and with the community on their health and fitness. Life is short. Without moving our bodies and eating healthily, it's shorter still. I'm also the health and fitness expert for S4C's FFIT Cymru and QVC, the UK's largest shopping and lifestyle network.