Radio Presenter Turned Author, Simon Mayo, Joins Griffin Books For A Thrilling Online Event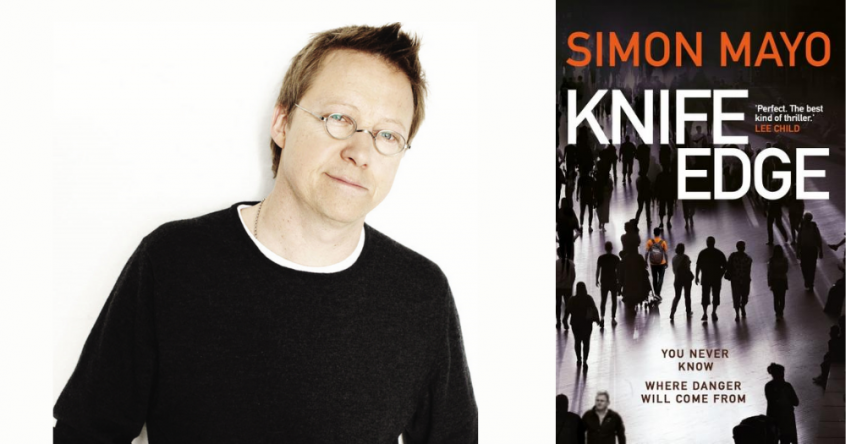 Griffin Books will bring its summer programme of online events to a thrilling conclusion next week when they welcome radio presenter turned author, Simon Mayo, into their virtual bookshop. Mayo will be talking to Griffin Books owner Mel Griffin, on Wednesday 29 July, about his debut contemporary thriller, Knife Edge.
Chillingly resonant with today's headlines, Knife Edge is a pacey race against time thriller with a social political edge. When terror hits London, the city goes into lock down to find out who's responsible, leaving investigative journalist, Famie, to find out whether she is being warned of the next attack, or being told that she will be the next victim. Knife Edge is described by action-thriller heavyweight, Lee Child, as: 'The best kind of thriller – step by all-too-plausible step we're sucked into frantic, breathless action, and then we end with a happy sigh of relief. Perfect.'
Simon Mayo is a writer, broadcaster and much-loved radio presenter. He is the presenter of the podcast Simon Mayo's Books of the Year, a daily host on Scala Radio and co-presenter of Kermode and Mayo's Film Review for the BBC. His previous books include Mad Blood Stirring, Blame and the hugely popular Itch Trilogy, which is aimed at Young Adult readers.
The event will will take place on Wednesday 29 July at 8.00 pm via Zoom. Tickets cost just £5.00 per household and include a discount on book purchases. To find out more and book tickets, visit: www.ticketsource.co.uk/griffinbooks or call 029 2070 6455.