Penarth welcomes 14,000 people to the town's Picnic Penarth festival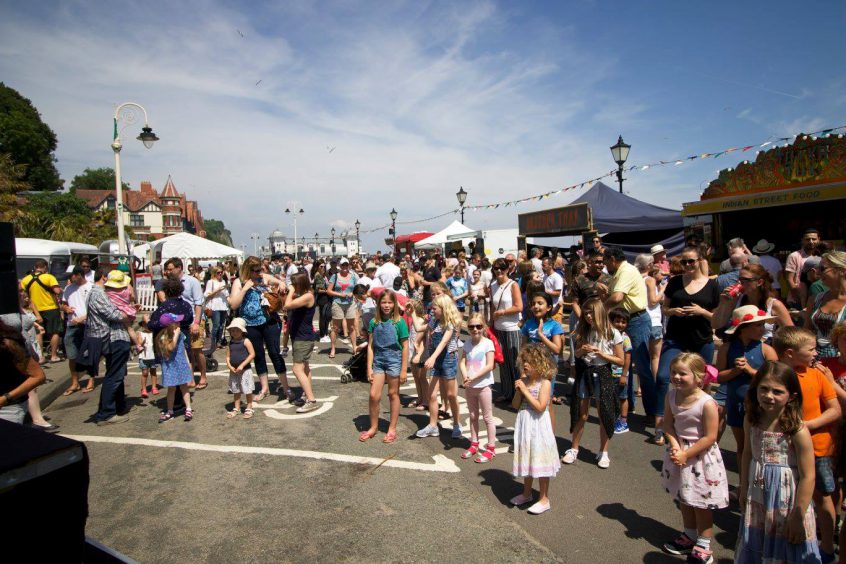 A fantastic day had by attendees as traders and food vendors welcome boost in trade.
Beautiful weather and smiling faces shone bright as Picnic Penarth was enjoyed by all visitors at the new Esplanade location. The event which is estimated to have brought 14,000 visitors from across the county and beyond saw traders and food vendors celebrating a sell-out weekend as the community came together to enjoy the fantastic range of food and entertainment.
Penarth Soul Club and John Lewis and his Trio were thoroughly enjoyed by the crowd and younger guests were treated to Simon Sparkles and DJ Stirling and an excellent performance by Rubicon Dancers. The unique view of the Volvo Ocean Race departure kept the carnival atmosphere in full swing.
Leader of Penarth Town Council, Cllr. Rhiannon Birch commented:
I'd like to thank our local community and businesses for their support in making this event a real Penarth showcase.  Seeing local families and visitors really enjoying the weekend made all our team's hard work worthwhile.
The event was delivered in conjunction with Genero, the Events and Media agency with offices in Penarth. Pete Leckie, MD of Genero Group commented:
I'm so pleased that the Picnic was such a great success – and of course my own family loved every minute of the weekend too.
Penarth View ourselves played a part in the festivities. Given the location on Penarth's seafront, we, along with Penarth Town Council, Shop Penarth, town retailers such as Glass by Design, Foxy's Deli, Griffin Books, Snowcat Cinema, Goldcraft Jewellers, Rowley's, Hi-Plan and Umpa Lumpa Sweet Shop, and artists from Penarth's Open Studio Trail, opened a Penarth Info Hub to share more about what makes Penarth wonderful. Visitors to the event were excited to find out more about the town's independent retailers, and some even made the short trip to the town to find out for themselves what a great town we have. Cathy from Glass by Design says:
I helped on the Info Hub for a few hours on the Saturday. I had several conversations with people who wanted to know more about the town. I even spoke to the family of the skipper of the Dongfeng Race Team who had travelled from Devon for the weekend. They were looking for activities to do, so it was a great chance to invite them to try out some glass design classes in our workshop. They had a great time!
The event was a spectacle for the town, and we welcomed 14,000 people, all of whom will leave with a positive image of our town and will be eager to return.