Review: Penarth Summer Festival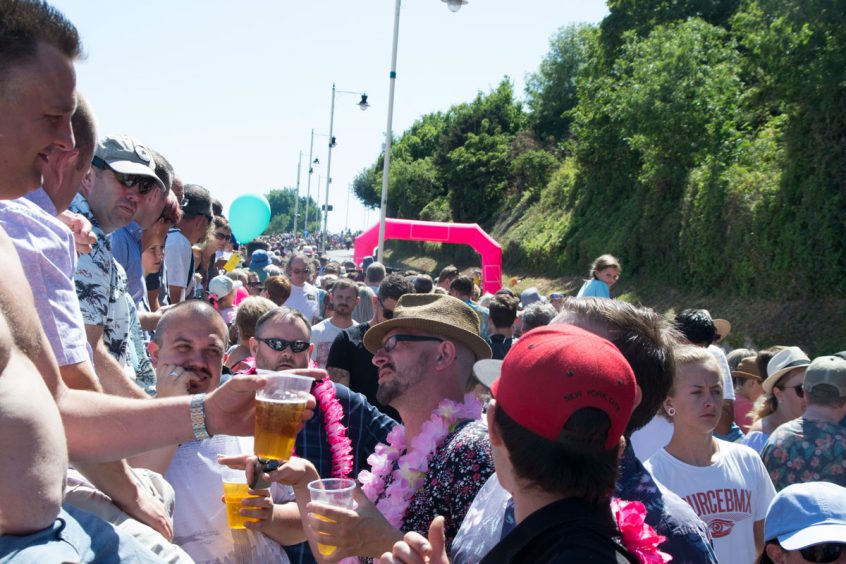 This weekend was another great weekend to be in Penarth! The Penarth Summer Festival was a big hit and a scorcher in more ways than one.
The event which first started in 1965 has been always been a favourite for Penarth locals and is a firm fixture in the Penarth events calendar. This year it was even more spectacular thanks to the partnership of Penarth Town Council and events production company Genero Group.
From midday, the crowds flocked down to the Esplanade to see what Penarth Summer Festival 2018 had on offer. They were not disappointed, with food, entertainment and spectacles for all the family, it was a weekend to remember.
As you reached the foot of Beach Road you were presented with a picturesque scene with the Pier glazed in the vibrant sunshine, music humming and a buzzing crowd. A huge screen situated next to the Pier was used on the Sunday night to screen the World cup final!
The road, closed for the weekend, was dotted with visiting stalls, local businesses and eateries, from local charities to hook a duck.
The 2018 festival opened ahead of the downhill Derby with Simon Marchant setting off on his 1050 mile run around Wales all in aid of the RNLI! This was then succeeded by the downhill derby, with some exceptional and very creative entries this year. There were some interesting crashes on the course, just take a look at some of the photos below to see the evidence!
Live music was on all afternoon finishing off in the evening with a spectacular firework display off the end of the Pier.
The festival and fantastic weather continued into the Sunday beginning with a spectacular role demo from the RNLI and coastguard. Showcasing the skill and professionalism of the volunteers involved on the boats and in the air as a crew member was winched up from the end of the pier in a helicopter.