Penarth retailers rallying to support residents during Coronavirus outbreak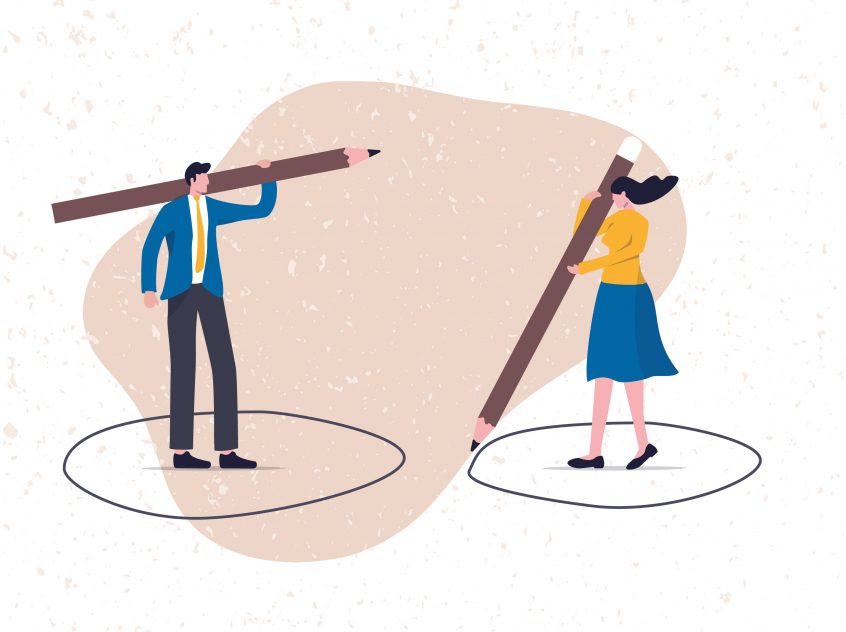 Updated 13 April 2020.
As you would expect, Penarth's independent retailers are rallying together to support residents who need to self-isolate during the Coronavirus outbreak. It is true to say that this outbreak is sure to rock our independent retailers, so please make your you support them as best as you can. With more and more shops going over and above to support residents over the coming weeks, please make the effort to support them in return. We've listed some of the extra options available from retailers below, and we'll make sure to keep the list updated.
Also check out the Shop Penarth loyalty scheme, for local offers and discounts.
Needless to say, now is the time to pull together and show true community spirit. As well as supporting your local independents, why not pop a note into your neighbours, especially if they are older, to let them know you're available to run errands and pick up groceries.
Helping Hands Penarth
A new group on Facebook has been set up for residents of Penarth to offer or request support, including, and not limited to, collecting shopping, prescriptions, checking on vulnerable people and walking dogs. The idea is to be supportive, and assist where possible.
Join the group at this link.
If you're a business and are changing your products or services in response to Coronavirus, please send an email to editors@penarthview.co.uk and we'll update our list above.
Pharmacies
Pearn's Pharmacies
Windsor Road, Washington and Ivor Owen branches. Pharmacies still operational, with social distancing guidelines in place. They're encouraging friends or family to collect your prescription if you are older or in an at-risk category. Delivery available. See the full notice on their website page here. Call 029 20707568 or visit their Facebook page.
Essentials
Post Office
All services are running as normal at Glebe Street Post Office. Cash deposits and withdrawals from any bank available at this branch. If any elderly or vulnerable customers need help, please call 07809592231, where they will be happy to help you.
Groceries
Windsor Fruit Stores
Offer a free delivery service throughout the year, 6 days a week. Email Email windsorfruitstores@virginmedia.com with your order or call 029 2070 4044. No contact required, as payment can be made via bacs.
A B Snell
Delivery service. Email richard@absnell.co.uk or call 029 2070 8185.
Fauvette
Fauvette is open as usual with the exception of the eat-in cheese bar. If you are confined at home and need cheese and wine to cheer you up, we can deliver locally. Please call 02920708753 or visit their Facebook page.
Ashton Fishmongers
Delivering fresh fish to Penarth six days a week. Call 02920 229201.
Fourways News
NEW Shop for your groceries online from Fourways News now. With over 500 products available, you can now order their entire chilled and frozen range, along with over 400 other lines from toiletries to alcohol. We'll deliver for free to Penarth, Sully, Cogan, and Llandough. Please call 02920 707759 or visit their Facebook page.
Spar Store Brockhill
Offering a free delivery service on orders over £20 as of Thursday 26 March. Orders received before midday will be same-day delivery. Phone your order through to Nick on 07845336436.
Awesome Wales
We're the Vale's first zero waste shop. We're offering home delivery to Penarth (and all CF62/63/64 postcodes) on Monday, Wednesday, Friday and Saturday. With fresh Brutons' bread, glass-bottle milk, veg boxes, fruit baskets, zero-waste wholefoods, vegan groceries, and a few treats too. Residents can order online at their website or call 07539 409 947 to place a telephone order.
Food & Drink
Willmore's 1938
Delivery menu to be printed Wednesday 17 March 2020, and available to order over the phone. Corned beef pies, lasagne, sandwiches, quiche, breakfast rolls, breakfast pies and much much. Oh and coffee! Call 029 2070 9600 or visit their Facebook page.
The Galley
Will be open for delivery breakfast from 9am daily. Collection from the store is no longer permitted, until further notice. Place your order online from 9am on their website.
Foxy's Deli
Delivery service launching Monday 16 March 2020. Call 029 2025 1666 or visit their Facebook page.
Crafty Devil
Are now selling directly from their website, with free home delivery on orders more than £25. Below is the descriptions of our super-fresh beers canned today. You can purchase these by visiting their website at www.craftydevilbrewing.co.uk.
Frank+Otis
Check out their new online shop where we are offering free delivery in the Cardiff area. You can order 6 or 12 bottles, and mix & match using our product box creator. Home delivery day is Friday, so get your orders in ASAP. And if demand grows we'll do more delivery days.
Pickford's Galley & Bar
Remain open as normal. They have alcohol hand wipes for all customers as well as hand sanitiser on the bar. They offer a take-away service and the terrace is open if you prefer to sit outside.
Saagor
Indian takeaway and delivery. Open as usual from 5pm-10.30pm. Contactless delivery and contactless payments are available. Please see our website for online ordering and further details: www.saagor.com.
Keyif
Now you can order online for delivery. They are open for takeaway and delivery from Tuesday to Sunday, 3pm till 10pm.
Ring-a-roast
We are a company owned by Penarth people, operating from our base on Penarth Road, Cardiff. We deliver hot or chilled foods on a midday delivery service, Monday to Friday. Call 02920 49 2000.
Sweets and Confectionary
Umpa Lumpa Sweet Shop
Are launching a home delivery service to support customers who may feel they need to be at home at this time. Please give them a call on 029 2070 7449 or message them on Facebook with your requirements and they will deliver to your door. They'll take payment over the phone or online and then they deliver your goods. You can choose anything from the shop. A delivery charge of £1.50 applies to Penarth, Barry, Dinas Powys, and Sully. £2 for Cardiff deliveries.
Flowers
Lily Pad the Florist
Flowers for delivered for free in Penarth. All orders prepared in a separate, closed, and frequently cleansed workshop. Call 029 2132 1212 or visit their Facebook page.
Florist64
Shop online, offering free local contactless delivery. Homemade candles and diffusers also for sale.
Gifts and More
Gemsations
Sells jewellery, Himalayan salt products, book folds and much more. Gift wrap and delivery available if someone needs a gift, even if it's just to cheer a person up. www.gemsations.co.uk
Health & Beauty
Live Fit Wales
Live fitness classes beamed directly into your own home…no matter where you are. One thing is for sure… they will continue to help you stay fit and healthy during these really uncertain times. Visit their Facebook page for constant updates.
EFT Cardiff
Online Well-being Coach specialising in mental and emotional issues like anxiety, stress, overwhelm and fear/phobias. Also offering nutrition and lifestyle coaching.
Website: http://www.eftcardiff.co.uk/
Email: hello@eftcardiff.co.uk
Telephone: 029 2010 1420
ener-chi
Are offering local home delivery. Surprise someone or treat yourself to some lovely pamper products. Our most popular product this week is an echinacea throat spray, closely followed by a hand cream to soothe sore hands after continuous washing. Call 029 2070 7356 or visit their Facebook page.
Alchemy Hypnotherapy
Our online Mental Health & Wellbeing Clinic remains open to help during these challenging times! We can help you to resolve mental health issues, overcome life challenges and achieve your goals. Call 02921 409218 or visit www.alchemyhypnotherapy.com.
Home Services
Eco Home Clean
Eco Home Clean is providing sterilisation cleans in homes, offices, sports clubs, nursing homes, schools and nurseries, and other high traffic places. They are also offering a pick-up and drop-off ironing service as well. Call 0844 804 0624 or visit their Facebook page.
Llandough Ironing Company
Covering Penarth, Sully, Dinas Powys and Llandough. Professional hand ironing service with a 24/48 hour turnaround. Drop-off and collect from us, or they offer a collection and delivery service. Call them on 07803 986772 or visit their Facebook page.
Pets
Penarth Pet Shop
For food, healthcare needs, treats, and toys for your pets, Penarth Pet Shop has always offered a free delivery service to their customers. No prescription medication. Call Alan on 029 2132 1430.
If you're a business and are changing your products or services in response to Coronavirus, please send an email to editors@penarthview.co.uk and we'll update our list above.