Penarth Literary Festival Returns this Weekend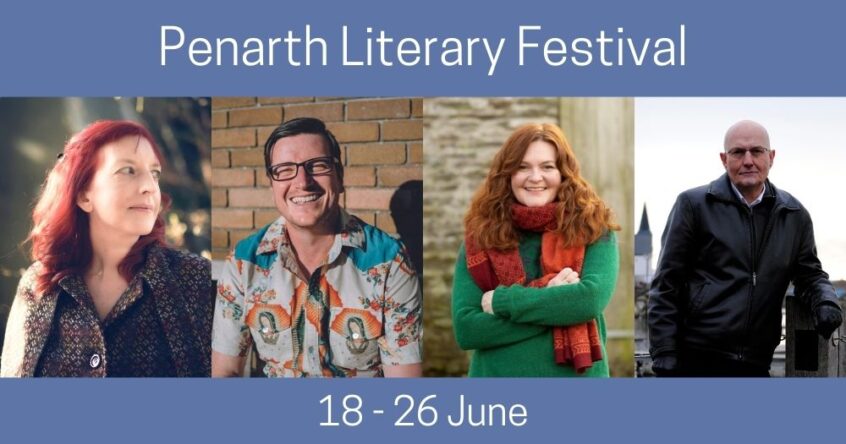 Penarth Literary Festival, organised by Griffin Books, returns this weekend bringing some of the country's best Welsh authors and writers to Penarth. From Saturday 18 to Sunday 26 June, Penarth's award-winning independent bookshop will host a packed programme of literary events guaranteed to delight and entertain readers of all ages.
Here's everything you need to know about this year's festival:
There is a specific focus on Welsh authors, stories and local talent with events ranging from literary fiction, poetry and psychogeography to children's picture books, writing workshops and even a quiz night!
This year's festival falls within Independent Bookshop Week, which is celebrated by bookshops across the UK and highlights the vital role independent bookshops play in their community. Buying a festival ticket is a great way to support your local bookshop.
Events will take place at venues across Penarth Town Centre, including the Library, Penarth Pier Pavilion and All Saints Church, as well as on Zoom.
Highlights include novelist Tessa Hadley, poet and psychogeographer Peter Finch, and American author Pamela Petro who will be joining via Zoom to discuss her new memoir inspired by the Welsh concept of hiraeth. Plus, there will be an evening of Welsh-language fiction hosted by Jon Gower and a crime-writing workshop with Katherine Stansfield.
The festival sees the return of Griffin Books' lively literary quiz night, which shop owner Mel Griffin said is "not as scary as it sound!", and the much-loved Poetry Showcase, hosted by Penarth resident and poet Stephen Payne.
There are two events for younger readers. Multi-award-winning writer Caryl Lewis will be chatting about her new middle-grade children's book Seed (18 June), and picture book duo Lauren Ace and Jenny Løvlie will be leading a special storytime and activity session based on their bestselling books, The Girls and The Boys (2 July).
For just £30 you can become a Friend of Festival, which gives event-goers free access to sessions, discounts on festival book purchases and other exclusive perks.
Penarth Literary Festival is running alongside Penarth Chamber Music Festival so there are lots of events to choose from over the next week.
Tickets can be purchased online from ticketsource.co.uk/griffinbooks, in person from Griffin Books (9A Windsor Road), or over the phone on 029 2070 6455.
To view the full festival line-up, visit: ticketsource.co.uk/griffinbooks