Penarth Fashion Week returns for 2019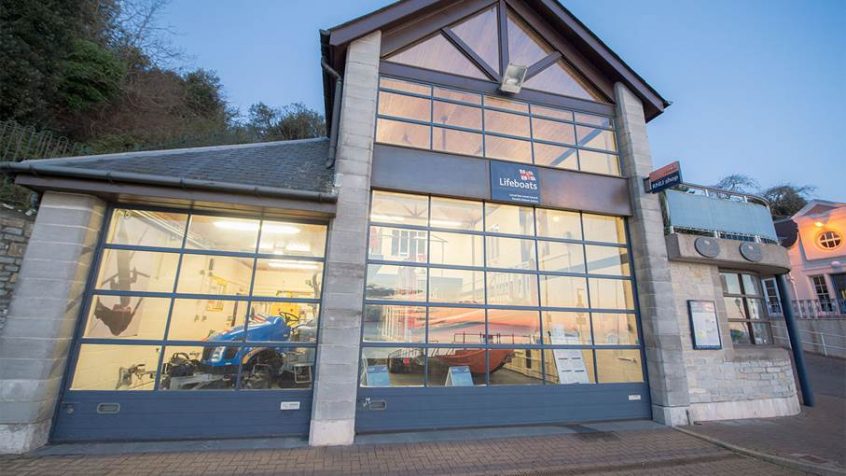 Penarth Fashion Week in aid of RNLI returns for 2019, from 7th to 20th October, with a calendar full of events.
Local independent businesses including boutiques, hair designers, beauty salon, food establishments, florists, Leisure Centre and our local book shop and members of Penarth RNLI are in the swing of the third Penarth Fashion Week in aid of the RNLI which this year runs from 7th -20th October.
Penarth Fashion Week was born to raise money for the much-needed support for the local RNLI, a charity that saves lives at sea every day. Last year the event raised over £16,000 which was a fantastic amount.
Once again there are numerous events during the 14 day period. Griffin Books will be a hosting a storytime for the children, Bar 44 are holding a Gin Tasting evening with Conker Spirit and once again there's the popular evening of Fashion and Fizz at The Queen B with arrival drinks served by Willmore's 1938. Both Blu Hair Design and SOHO Hairdressing will be hosting evenings of hair and beauty again along with Beauty Box, which is a welcome addition this year.
The Crepe Escape, involved for the third year, are hosting a Bottomless Prosecco Evening on Friday 11 October and Etc an Afternoon Tea on Saturday 19 October.
The Edinburgh Woollen Mill Group are holding a raffle throughout the period and Willmore's 1938 will once again be giving donations to the RNLI during Fashion Week based on sales of coffee. 
Penarth Lifeboat station is one of the busiest in Wales and the volunteer crews attend between 60 – 70 shouts on average each year. Calls can be to broken down vessels, first aid emergencies at sea, missing people searches and to assist people cut off by the tide – the Bristol Channel having the second largest tidal range in the world. 
The RNLI Penarth Fundraising Committee is conscious that they ask a lot of the community but with kit costing more than £1,881 to help protect our volunteers saves lives at sea, we think they're worth it.  Tickets are still available for events so please support what you can.
The RNLI charity saves lives at sea. Its volunteers provide a 24-hour search and rescue service around the United Kingdom and Republic of Ireland coasts. The RNLI operates over 238 lifeboat stations in the UK and Ireland and more than 240 lifeguard units on beaches around the UK and Channel Islands. The RNLI is independent of Coastguard and government and depends on voluntary donations and legacies to maintain its rescue service. Since the RNLI was founded in 1824, its lifeboat crews and lifeguards have saved over 142,700 lives.
For more information, please contact Caroline Eva (carolineeva@hotmail.co.uk) or Sara Siddall (sara.siddall@btinternet.com).
Upcoming events