Penarth Christmas Window Competition Winners Announced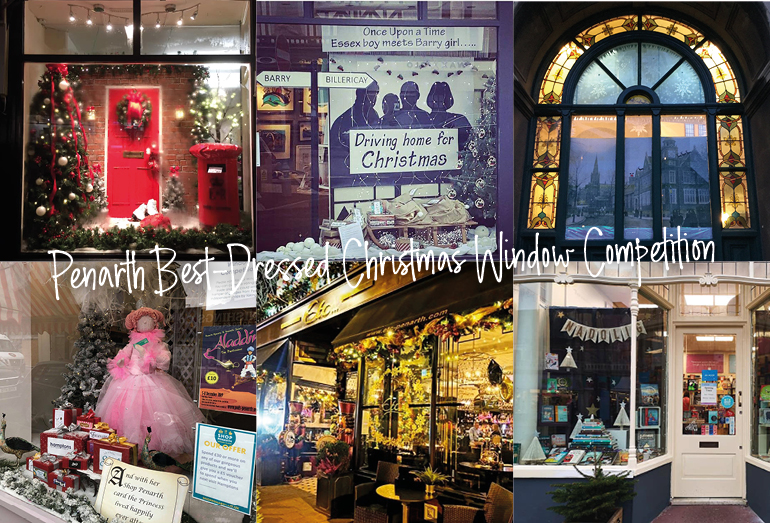 Over the past month, 17 of Penarth's independent retailers, as well as Penarth Library, have been competing in Penarth's Christmas Window Competition. And now, we can reveal the winners.
The theme this year was 'Once Upon a Time', and it was truly fascinating to see how retailers had developed their windows in line with the magical theme.
The competition opened on Sunday 17th November and ran for three weeks, closing on Monday 9th December. During this time, members of the public were asked to vote for first, second and third place from a total of 18 entries from the town's independent retailers and the library.
A staggering 190 entries were received for the competition. Everyone who voted were also entered into a prize draw to win a hamper of goodies donated by the businesses taking part.
In first place was Andrea's Flower Boutique, with their take on a traditional Penarth house front, complete with a red post box and ice skates. In joint-second place were Glass by Design with a Gavin and Stacy-inspired window, and Penarth Library with a snowy-scene from Victorian Penarth. In third place was Hamptons, who had decided to celebrate shopping local in Penarth, and featured a ballerina dancer who had been buying gifts from Shop Penarth retailers.
The public also ranked Etc's elaborate display highly, as well as Griffin Books' literary, paper-based Christmas trees display.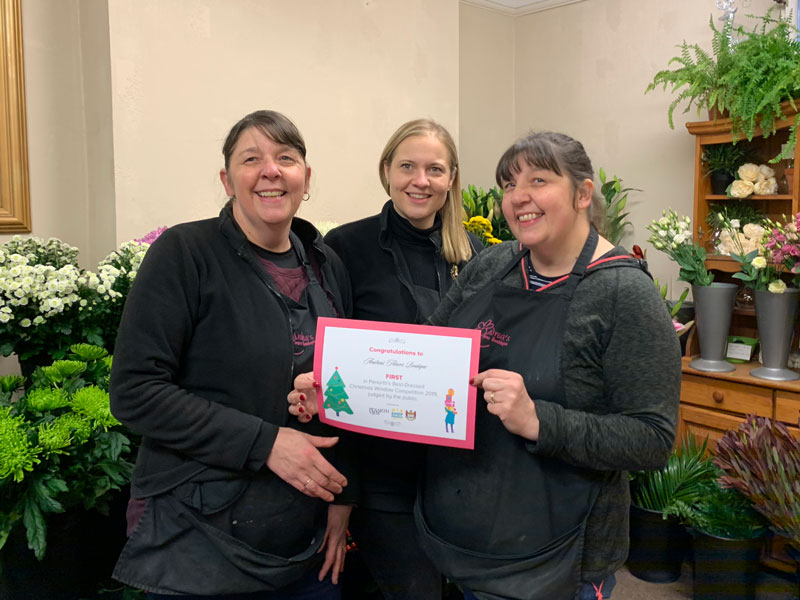 The winners in each category are presented with a certificate to display, hopefully, in their winning windows! The winners were announced on Wednesday 17th December.
John Davies, Co-editor of Penarth View, who helped organise the competition said "The standard of the competition has been really high, and it's been a pleasure to see the number of entries come through. It's testament to the good people of Penarth who support their local high street over Christmas and throughout the year. We're already looking forward to next year's competition!"
Penarth is a town of choice – from food and drink to fashion, groceries and gifts to professional services and from health and beauty to homewares and travel—it's all right here on our doorstep—and the Christmas Window Competition allows people to get to know their town centre again. Peter Knowles from Shop Penarth said "It's brilliant to see traders coming together to make the town look extra special for Christmas. We hope that lots of people will help with the judging and call into all the shops to see just what an amazing choice Penarth has to offer."
Organisers of the Christmas Window Competition were Penarth View Magazine, Shop Penarth and Penarth Town Council.
For more information, please email john@penarthview.co.uk