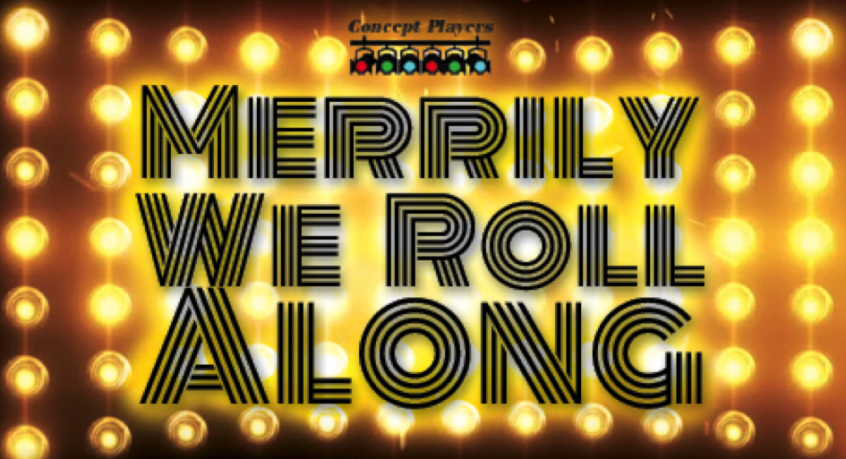 With a company of 32 members creating superb community theatre, Concept Player's newest addition to their repertoire, Merry We Roll Along will be staged in Penarth's Paget Rooms 27-29th September. We caught up with the Director, Ruairidh Macleod-Lyon and a member of the cast Tony Bevan to find out a little more about what audiences can expect.
Sitting outside Ocho Lounge, on an unusually cold evening after what felt like the longest hot spell in Welsh history, it was clear to see how much joy and excitement there is in rehearsals for the show they both have. Firstly Rury made it clear that Concept Players like to step outside of the norm, with scores and script choices which sit outside your staple musicals and plays you'd
expect from a community theatre group. One of Rury's aims is to provide a platform that challenges the companies performers and entice the community to come and see their shows!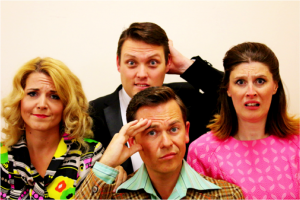 Concept's latest show is based on a storyline that allows you to wonder about the 'what ifs' and our own 'sliding doors moment'. Merrily We Roll Along was written to take us along a story which twists and turns and even provokes our own thoughts about choices that we've made in the past. Rury goes onto say "What's great about this show is it's a constantly evolving musical, changing since it was originally composed".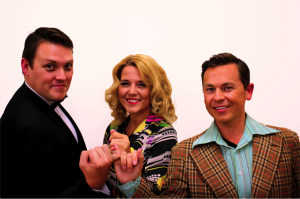 Tony who is in the role of Mr Spencer also spoke about how being part of an ensemble and learning new skills played a big part in joining the group. As well as belonging to a group of talented performers it's clear that Tony enjoys the family atmosphere within the group. It was lovely to hear Tony describe how welcoming and supportive his fellow actors have been during the company's many rehearsals.
With an overall message of being open-minded about community theatre, both Rury and Tony are clearly passionate about bringing good quality, affordable theatre to families and the community, whilst showing something a little different.  Having directed for over 11 years, Rury described how community theatre ticks all the boxes, "involving members in the local community, for the community that all work together to showcase how creative we can be"
With the family feel running throughout the company, it's clear to see from both Rury and Tony that they are really part of a close-knit group consisting of performers who are classically trained to those who interest in theatre is a hobby. Quality and passion are also two threads running through the company, and Rury explains that he's always keen to ensure that the company puts its best foot forward. More recently the group includes actors who have performed in recent shows such as The Merchant of Venice, Sweeny Todd and Fiddler on the Roof, to name but a few.
So what does the future hold for Concept Players? "Lots!" With exciting new shows and ideas to perform and adapt My Fair Lady and Into The Woods.