Mel Brimfield: From This World, To That Which Is To Come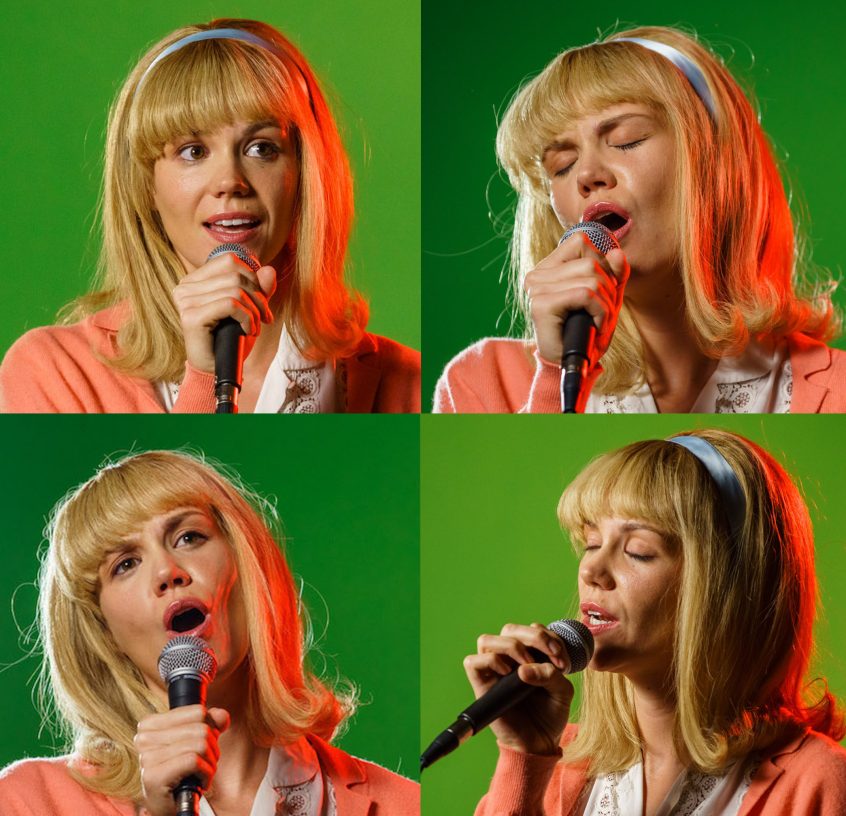 Chapter Arts Centre presents a multi-media exhibition by artist Mel Brimfield that shines a spotlight on the powerful role that mental health plays in our everyday lives.
 Taking its title from The Pilgrim's Progress by John Bunyan, From This World, To That Which Is To Come adopts the parable's infamous fictional pilgrimage as an allegory for the collapse of mental health and fraught journey to recovery.
Intense audio monologues and film works are staged amidst theatrical sets and props, casting visitors as both audience and performer. Featuring works that range from the darkly comic to the startlingly affirmative, the exhibition explores – through sound, sculpture, film – the complex and often fragile nature of the human mind.
Mel Brimfield appropriates theatrical and mainstream entertainment formats to explore the boundaries of contemporary performance art. Her work is the result of intensive collaboration with a rolling cast of actors, composers, musicians, designers, choreographers, dancers and singers, and comprises photography, film, sound, sculpture and large-scale live performances.
STAND [2020]   
A collaboration with the composer Gwyneth Herbert and the UK Men's Sheds Association and Men's Shed's Cymru, STAND explores the value of creativity in the treatment of mental illness. This epic sixteen-channel sound-piece is the setting for an extraordinary recording of a long-term inpatient reciting poetry that has been captured by Brimfield as part of a year of research at the National Psychosis Unit and Kings College Institute of Psychiatry, Psychology and Neuroscience. 
More than a hundred mental health users, singers, museum volunteers and members of UK Men's Sheds and Men's Sheds Cymru were involved in the collaboration, the outcome of which incorporates whittling, marquetry, mosaic, woodturning, patchwork and stained glass. 
STAND was commissioned by Kelham Island Museum in Sheffield, where it premiered in January, before its inclusion in a larger solo-exhibition at Chapter, Cardiff and The Tetley, Leeds. 
Artist Mel Brimfield explains: "At a time of cuts to mental health services, we're uniting and foregrounding the organisations who provide crucial opportunities for socialising through communal activity."  
"STAND is a tribute to the power of collective action in an ever-more unsettled world, promoting empathy and kinship as an antidote to fear and fragility" 
Ungeziefer   
In this darkly comedic work, a hapless voiceover artist attempts to record an abridged audiobook of Franz Kafka's Metamorphosis – a novel interpreted by some as an account of a psychotic episode – and is oblivious to the heckles of a cast of shrieking voices that babble a chorus of disapproval. 
Xenobath   
This intense piece, comprising a poetic binaural monologue and an oscillating swarm of voices, explores accounts of the altered states of perception often associated with psychosis such as hearing voices and visual hallucinations. 
From This World, To That Which Is To Come by Mel Brimfield opens at Chapter on Saturday 21 March. There will be a preview on Friday 20 March from 6-8pm. The exhibition runs until Sunday 10 May 2020, before it tours to The Tetley, Leeds. 
Entrance to Chapter Gallery is free and more information is available on Chapter's website at chapter.org. 
Chapter Gallery opening hours: Tuesday, Wednesday, Saturday and Sunday 11am-5pm; Thursday and Friday 11am-7pm; closed Monday