Making goals and smashing them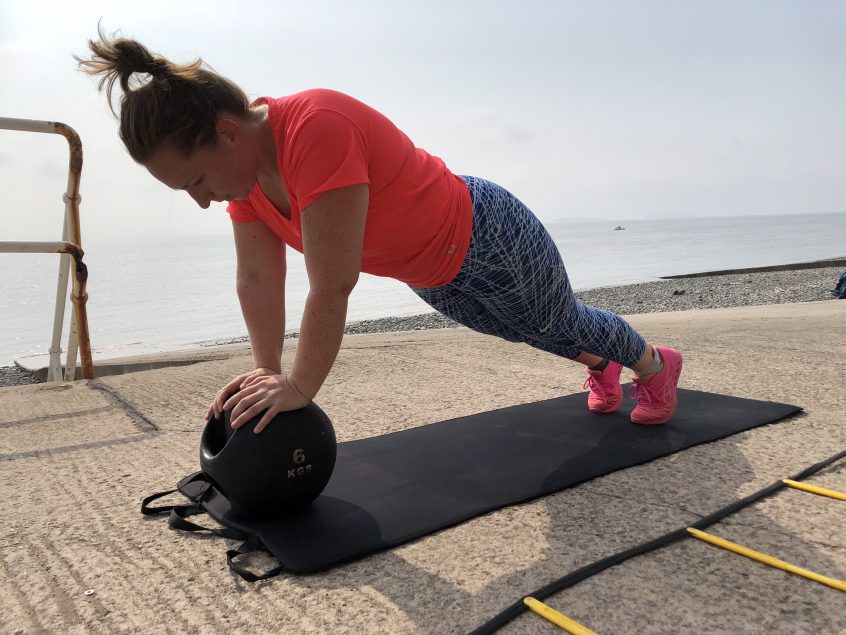 Making goals
and smashing them
121 Motivation was born out of an idea to empower people to motivate themselves through exercise. Specialising in working with people from all walks of life, Ryan's approach to personal training comes from each individual client. Not only does this work, it actually makes you feel motivated to do more than just exercise! Whilst we couldn't recommend Ryan more, we spoke to Fiona who told us a little bit about her own 121 journey.
Hi Fiona! How are you?
Great thanks, I've just done my six month review, completed my overall fitness test and smashed out a two minute plank!
Well done! So how did your journey begin with Ryan?
To be honest, I'm not the kind of person who would have a personal trainer, but Ryan's different. He starts by finding out what makes you tick and uses that to motivate you. For me, I started training with Ryan back in February and I wanted to change my weight, low self-esteem and feelings of being trapped. Now, I'm 30kg lighter
and feeling awesome!
In three words how do you feel after Ryan's sessions?
Happy, energetic and content.
Nice work in such a short space of time! How would you describe how you feel now compared to six months ago?
Back then I felt much bigger, lazy and just gross. That's all different now. I feel awesome! [Fiona beams] I've thrown out all my larger clothes and I've got my new skinny leggings. It also feels great to actually feel my muscles!
Why did you choose Ryan?
After our initial consultation with me to find out what I wanted, and what my goals were, I felt completely at ease with personal training. He also organises Sunday motivation hours which are great. At first, I didn't want to go but when I realised that there's people there of all different abilities and how everyone helps each other, it just felt great to exercise.
So what are your next set of goals?
When I started, I set myself safe goals which Ryan saw straight through and he pushed me to aim for something more challenging. My next goal is completing the Cardiff Half Marathon and working towards the New York marathon next year.
/ OPEN SESSIONS
Check out 121 Motivation on
social media for news and updates on available HIIT sessions in Penarth. 121 MOTIVATION- facebook