Local Park Tranforms into Enchanting Interactive Garden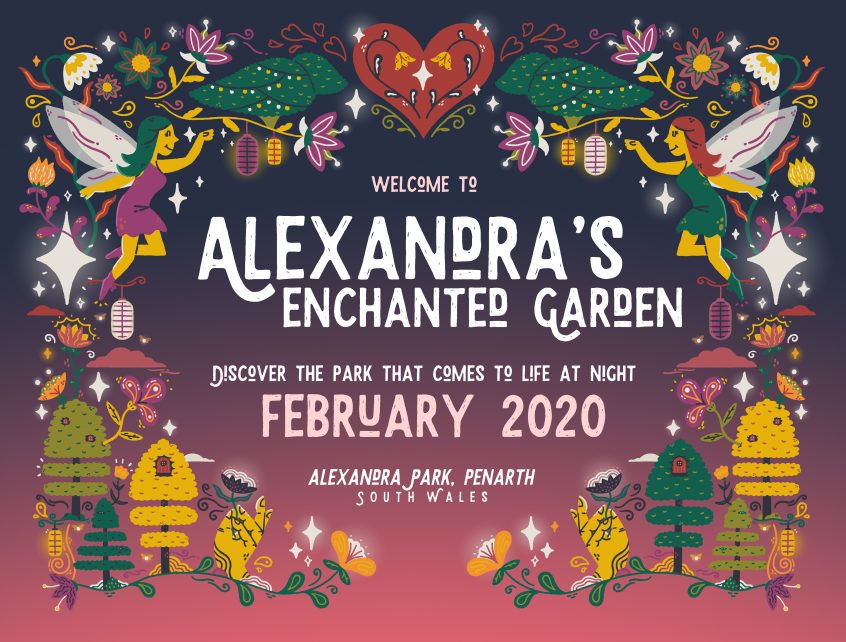 Discover the park that comes to life at night this February Half Term as an exciting event comes to the Vale of Glamorgan. Alexandra Park in the heart of Penarth will be transformed into an interactive, sensory experience, allowing visitors young and old to discover a world of fun and imagination.
Follow the winding paths through the Giant's Garden and The Fairy Kingdom, make a wish in the well and listen to the pixies work away in the wishing factory. Audiences will enter a world filled with immersive soundscapes, lighting displays and design installations.
Local organisers, Lizzie & Rich Rayner bring their years of event experience to their home of Penarth, to create a week-long event that unites families and community through fun and excitement. Starting at the iconic Turner House Gallery, you'll discover surprises around every corner, endless photo opportunities, local food vendors and plenty to interact with.
"We wanted to create an event that inspired people to make memories with their loved ones, to reconnect with their local community and to take a time out from the busy world we live in and indulge in a moment of escapism…"
–Lizzie Rayner, Co-Founder Alexandra's Enchanted Garden
Visit us from February 14th – 22nd 2020 at Alexandra Park in Penarth, Cardiff.
Discover the full fairy tale online and buy your tickets now at:
www.alexandrasenchantedgarden.co.uk
Follow the magic on:
Facebook: @alexandrasenchantedgarden
Instagram: @alexandras_enchanted_garden