Laura Cumming, bestselling author of On Chapel Sands, joins Griffin Books for Meet the Author event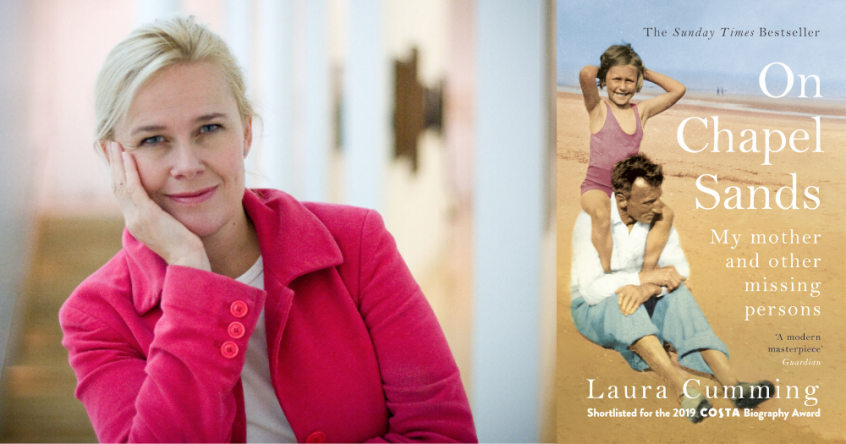 The next author to step into Griffin Books' virtual bookshop is prize-winning author and art critic, Laura Cumming. In her Sunday Times bestselling book, On Chapel Sands: My Mother and Other Missing Persons, Laura Cumming takes a closer look at her family story as she uncovers the mystery of her mother's disappearance as a child. She will be speaking to bookshop owner Mel Griffin on Wednesday 10 June, as part of the shop's ongoing programme of online Meet the Author events.
In the autumn of 1929, a small child was kidnapped from a Lincolnshire beach. Five agonising days went by before she was found in a nearby village. The child remembered nothing of these events and nobody ever spoke of them at home. It was another fifty years before she even learned of the kidnap.
Laura grew up enthralled by her mother's strange tales of life in a seaside hamlet of the 1930s, and of the secrets and lies perpetuated by a whole community. So many puzzles remained to be solved. She began with a few crisscrossing lives in this fraction of the English coast, but soon her search spread right out across the globe as she discovered just how many lives were affected by what happened that day on the beach – including her own.
On Chapel Sands is a book of mystery and memoir. Two narratives run through it: the mother's childhood tale; and the author's own pursuit of the truth.
Tickets cost £5 which includes a discount on book purchases. The online event will take place on Wednesday 10 June at 8.00 pm and will be held via Zoom video call. For more information and to book tickets, visit www.ticketsource.co.uk/griffinbooks or call 029 2070 6455.