Keeping Faith with Matthew Hall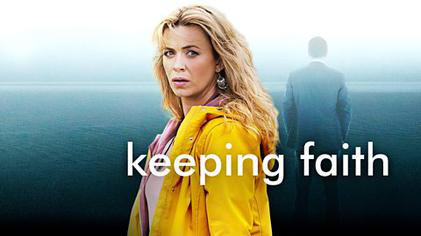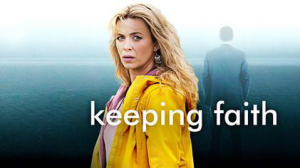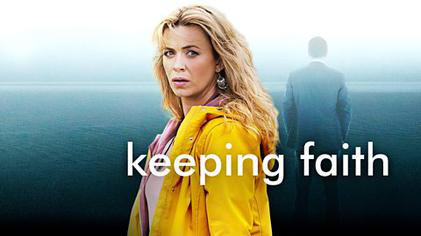 Matthew Hall is a BAFTA award-winning screenwriter and twice CWA Gold Dagger nominated novelist. Join Matthew as he discusses his work writing both TV scripts and novels, including the TV phenomenon Keeping Faith.
Matthew Hall comes from a colourful family of musicians and writers but in a bid to be the opposite of bohemian and creative he studied law at Worcester College, Oxford. He practised for several years as a barrister before realising that the daily feelings of impending doom might be due to his choice of career.
In spare moments between cases he studied and practised the craft of screenwriting and finally got his break aged 27 writing episodes of the hit ITV show, Kavanagh QC, starring John Thaw. Soon after, he was commissioned to create an original series for the new Channel Five, Wing And A Prayer. The first season earned him a BAFTA nomination in the best series category. In a screenwriting career lasting over 20 years, Matthew has written over 50 hours of prime time TV drama.
His debut novel, The Coroner, was published by Pan Macmillan in the UK in 2009 and was nominated for the Crime Writer's Association Gold Dagger in the best novel category. His eighth novel, a stand-alone thriller, The Black Art of Killing, was published by Penguin earlier this year.
Matthew is a boxing aficionado and the proud loser of one amateur fight. His ambition is to fight again and win or die trying.
KEEPING FAITH
After its first showing (as Un Bore Mercher) on S4C and in English as Keeping Faith on BBC Wales, the first series became the most watched non‑network show on BBC iPlayer.
Downloaded 17 million times on BBC iPlayer, the first series was the second most popular show of 2018. Keeping Faith scored the highest drama ratings for BBC Wales in over 20 years and became a social media phenomenon. Following its success the show was acquired by BBC One and had its network premier in July 2018.
Keeping Faith received six nominations for the BAFTA Cymru awards 2018 and three wins in the best writer, best composer and best actress categories.
Tickets for this event cost £10, and include a glass of wine or soft drink on arrival and a discount on book purchases.
Doors open at 7.00 pm for a 7.30 pm start
Want to find out more about Matthew Hall, why not check out his social media?
Twitter:Â @matthewH_books
Facebook:Â MRHallAuthor