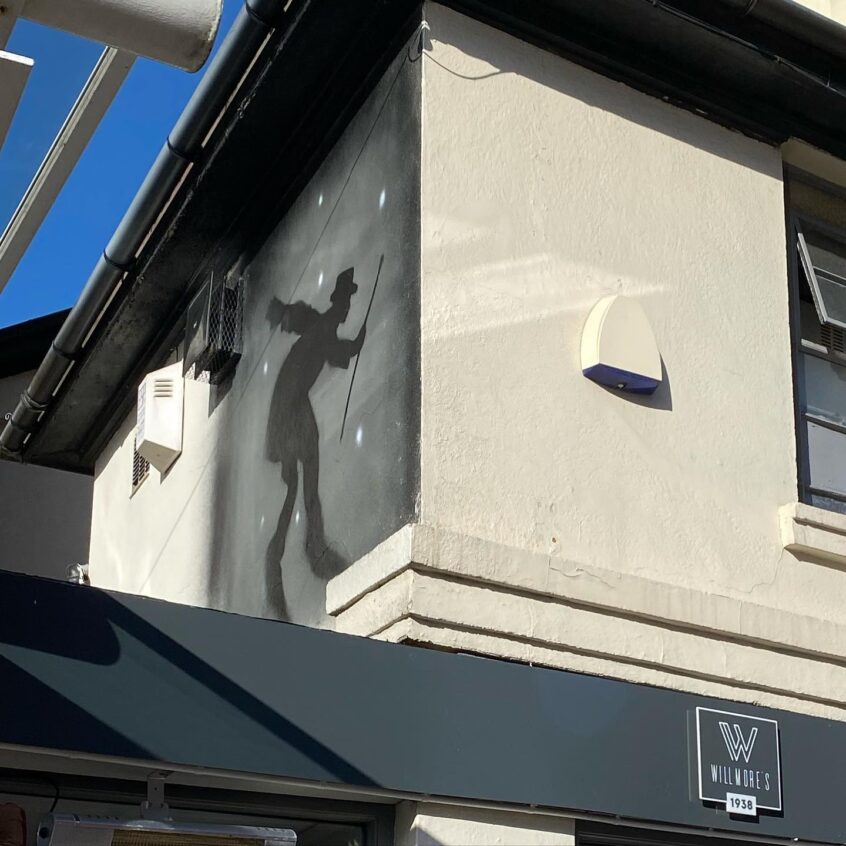 Turning the negatives into positives has been a mantra we've all tried to live by this past year. And Willmore's 1938 has done just that. After a few graffiti tags, they decided to turn this unwelcomed negative into a transformational positive.
To celebrates Willmore's rich history, a mysterious mural has been painted on the side of the building. The terraces in Upper Penarth (north of Windsor Road) were known during the Victorian era as Daggertown. Alan Thorne, Penarth historian describes the area at the time as a "close knit, cosmopolitan, pulsating, violent area with seamen's boarding houses, legal and illegal drinking clubs, and 10 pubs. An area that was home to harlots and hobblers, shell-backs and sinners, mariners and murderers."
Willmore's has always embraced the buildings fascinating history. Finding their name through the exploration of the history behind the Washington Cinema, opened in 1938, by brother Lawrence (Jack) and Oliver Willmore's, lending to their name Willmore's 1938. Continuing their love and fascination for this rich history, the mural of Jack Willmore, done by Malcolm Murphy, now stands proud on the side of the building.
We love to see Penarth's history displayed in this way, and Willmore's turning the negatives into a positive has given us a great feeling of pride and hope.