Interview with Smile Studio's Verity Hill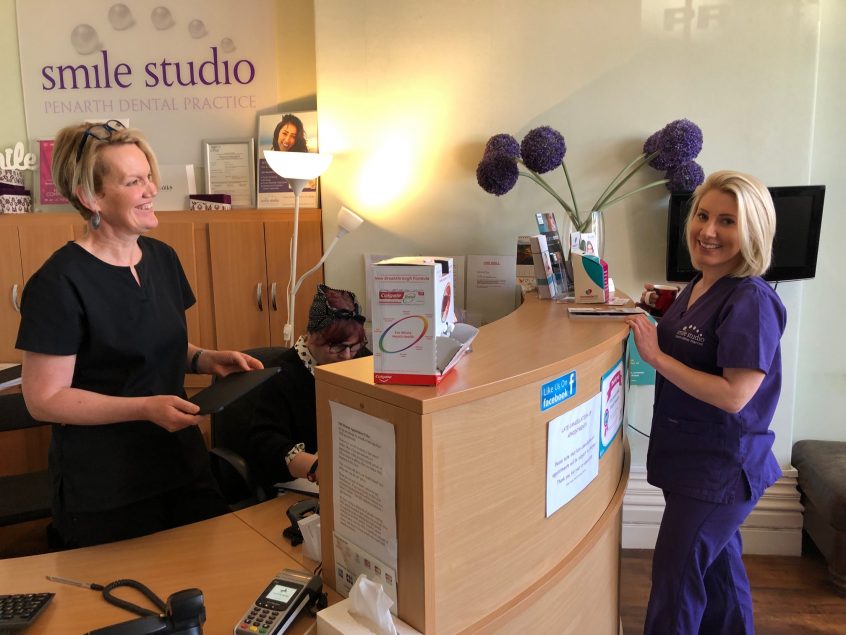 Here at Penarth View, we caught up with Smile Studio's newest dentist, Verity Hill, to see how she's settling in, and to find out what she was looking forward to about working in Penarth's well-known dentistry.
Welcome to Penarth Verity, how are you settling into Smile Studio?
Finding your feet at a new job can be challenging but the patients and the staff have been fantastic and I am looking forward to working closely with the team to provide the best patient care.
What made you choose Smile Studio as the place to carry out your dentistry?
There are so many reasons I have decided to take the opportunity to work at Smile Studio. Having worked at the practice many years ago as a dental care professional around my university studies, I always felt Smile Studio delivered fantastic patient care, along with high quality dental treatments in the form of smile makeovers, tooth alignment and cosmetic dentistry. In addition to the facial aesthetics offered with award-winning Dr Sarah Cuffin. I would be silly to turn down the opportunity!
Tell us a little about your dentistry background.
You could say I haven't taken the traditional route when it comes to becoming a dentists. I started my career in the dental laboratory at UHW in Cardiff, where I completed a degree as a dental technician (designing crowns, bridges and dentures). I then progressed to becoming a dental assistant before applying for a place to study dentistry.
Shortly after qualifying, I continued my training in oral surgery and special care dentistry. This was a fantastic opportunity and strengthened my patient care as I worked with a number of very anxious patients.
After a while however, I missed working in general practice so decided to take the opportunity to become a general dentist. To explore areas of dentistry that interested me, such as tooth alignment and cosmetic dentistry. In my spare time, I am studying for a diploma in cosmetic dentistry.
Although I have taken a long, and rather expensive route, to becoming a dentist, it is an excellent career which I feel very passionate about.
What are you looking forward to most about working in Smile Studio?
I am looking forward to taking the time to get to know all my patients, which will allow me to provide better treatment options, tailored to individual patient needs. Whether that's feeling anxious or apprehensive about certain treatments, feeling judged for not attending the dentist in a long time, or wanting to feel confident about your smile again. Here at Smile Studio, we take time to listen to patients concerns, and never rush treatments.
What are your 3 top tips for patients?
Don't go to bed without brushing your teeth
We all enjoy a glass of wine or G&T but the acid can cause erosion which can contribute to sensitivity- try and wash down with water or use a straw.
Don't skip on the dentist…come see us at Smile Studio
If you hadn't become a dentist, what do you think you'd be doing instead?
Architect!
What advice do you have for people who may be self conscious about their smile?
We have all felt self conscious about our smiles at some point in our lives. Having a clean mouth, strong teeth and healthy gums are so much more important than the colour or shape of our teeth. Attending a dental examination at Smile Studio will provide advice on a few simple oral health habits, which can transform the health of your mouth and significantly improve your quality of life. It will also give you the reassurance you need to make sure you show off your smile with confidence.
What advice can you give to those who are not too fond of the dentist chair?
Find an understanding dentist that takes an interest in you, who takes time to address the concerns you have. Once you've found someone you think may be suitable, visit the surgery to have a look around, meet the receptionist and dentists, and see the environment. Early morning appointments are better as you have less time to become anxious about it. We are not that scary once you realise we are humans too!
Weird questions: If you could be a fly on a wall, anywhere in the world, where would you be?
I think I would be a fly on the wall with the queen for the day…or maybe somewhere exotic and tropical!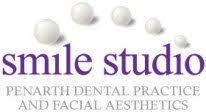 Looking to find a high quality, patient driven dental practice? Find out more about Smile Studio on the website by clicking here
Smile Studio Penarth
t: 029 2070 8030
e:info@smilestudiopenarth.co.uk
4 Plymouth Rd, Penarth, CF64 3DH
Check out their social media!
Facebook: @smilestudiopenarth
Twitter: @SmilePenarth