How to look after your mental wellbeing whilst trying to eat your best
–Words by Huw Barnes.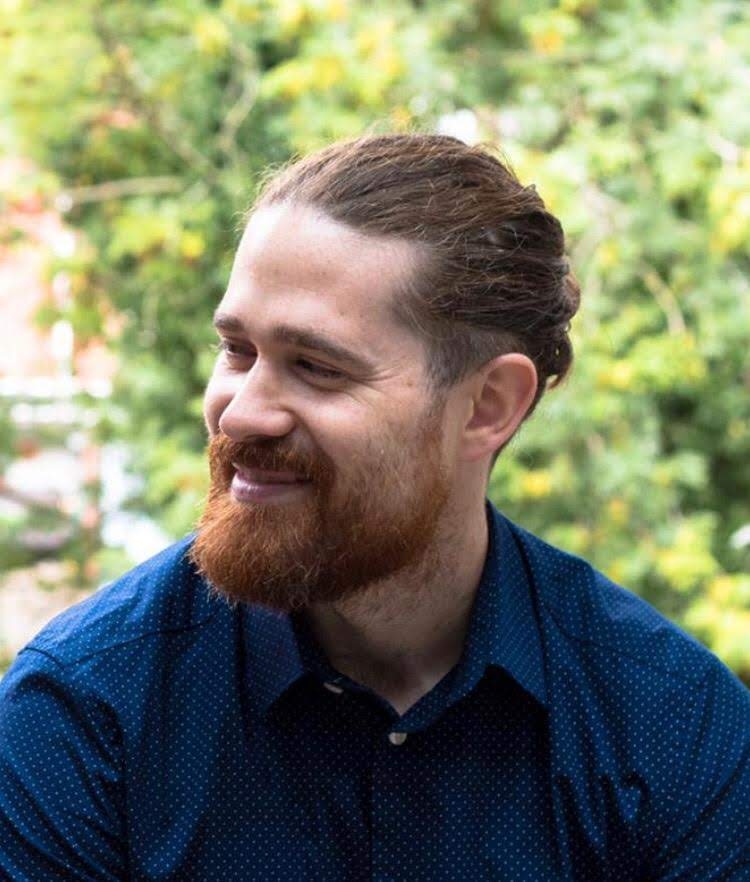 Huw Barnes is a Cardiff-based nutritionist offering you a bespoke approach to your nutrition goals. Huw has worked in education for over a decade and has now combined that with his passion for food and nutrition to offer you a comprehensive evidence-based approach for your goals. Whether it's weight loss, muscle gain, sports nutrition, or work placed wellbeing, Huw is here to provide you with all the tools, strategies and support that you need to succeed. He'll help you cut through all the white noise surrounding nutrition.
Whilst eating a well-balanced diet has a plethora of health benefits, trying to eat well consistently can sometimes be a bit of a struggle. So, here's a few tips on how to look after your mental wellbeing whilst also trying to eat our best so we're feeling out our best.
Focus on Whole Food Sources
Whole foods are going to provide us with the most nutrients which are going to support us the most with our nutritional health. With higher amounts of vitamins, minerals and fibre, a whole food focus is going to help to keep you feeling at your best physically, which can help with our mental wellbeing. Focusing on increasing these rather than cutting out certain foods can go a long way in helping us eat well in the long term.
Be Flexible
Whilst whole foods are great for our health, there's no denying the existence or pleasure of eating some processed food. Cutting these out completely can be difficult and can put strain on our mental wellbeing. Research suggests that rigid diets tend to fail and can sometimes lead to binge-eating-like behaviours. So, when I'm working with a client, I always aim to try and strike a balance between foods that will support their goals and foods they enjoy eating, and find ways to include these into a well-balanced diet.
Don't Compare Yourself to Others
When it comes to social media, we are bombarded with images and posts, and with body image issues on the rise, it's easy to see why. Too often we see a post advertising the perfect diet or 'what I eat in a day'. Neither of these are good for our mental wellbeing as they can lead to feelings of failure on our own part. It leads to us comparing ourselves to others, because we don't all look the same or eat the same. We need to understand that the perfect diet doesn't exist, and everyone's circumstances are different. What works for one person isn't going to be universal and social media is often a curated snapshot of other people's lives.
Going "Off Track" isn't a Failure
Sometimes we have days where we don't eat the way we think we should. We might have days where we under-eat fruit and vegetables or eat higher calorie foods. There can be a whole host of reasons for this. In the short term, this could be down to a social event or a holiday where you want to enjoy yourself guilt-free. Sometimes other life events can occur, and food can be a comfort. Be compassionate to yourself. When we're ready to get back to it, we can always pick up where we left off.
Small Changes Go a Long Way
If we are making changes to our diet and lifestyle, we often think we must make these grand plans and turn out diet upside down. The truth is that this is often unsustainable, and we end up in a situation of yo-yo dieting. To break this cycle and make habits sustainable, smaller changes are better. Finding 3-4 low hanging fruit- easy changes- and adding them to your daily routine can help you feel successful, and once they become part of your daily routine you can always then look at what other small changes you can stack on top.
What to get in contact with Huw Barnes?
Visit his website: www.hb-nutrition.co.uk
Email: info@hb-nutrition.co.uk
Call: 07790 821 889
Check out his Instagram