Griffin Books New Events for the New Year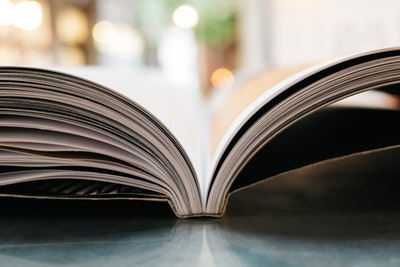 Penarth's independent bookshop, Griffin Books, has announced two new events for the New Year. The Dirty Vegan himself, Matt Pritchard, returns with his second book Dirty Vegan: Another Bite, and crime writing superstar Sophie Hannah will visit Penarth to talk about her new standalone novel, Haven't They Grown.
From the co-creator and star of the cult TV show Dirty Sanchez, Matt Pritchard, comes Another Bite – the hotly anticipated follow-up book to the bestselling BBC Wales tie-in Dirty Vegan. Matt credits his incredible life transformation to his vegan diet. Now an endurance athlete, healthy living advocate and celebrity chef, Matt shows how plant-based food can help you perform better in all aspects of life. Dirty Vegan: Another Bite will be at Penarth Pier Pavilion on Friday 17 January, 7.30 pm.
Sophie Hannah is an internationally bestselling writer of crime fiction, non-fiction and poetry. Her work has been translated into 49 languages and published in 51 countries. Join Sophie for this lunchtime event on Tuesday 28 January, as she discusses her new standalone novel, Haven't They Grown.
Tickets for Keeping Faith with Matthew Hall, on Wednesday 27 November, are selling fast. The BAFTA award-winning screenwriter and twice CWA Gold Dagger nominated novelist, Matthew Hall, will discuss his work writing both TV scripts and novels, including the TV phenomenon Keeping Faith.
For more information call Griffin Books on 029 2070 6455, or visit: www.ticketsource.co.uk/griffinbooks
Never want to miss an update from Griffin Books, then make sure you follow them on social media!
Facebook: @griffinbookspenarth
Instagram: @griffinbooksUK
Twitter: @GriffinBooksUK