Get fit for free: local health club to host open day with aspirations to become Britain's most active gym on national fitness day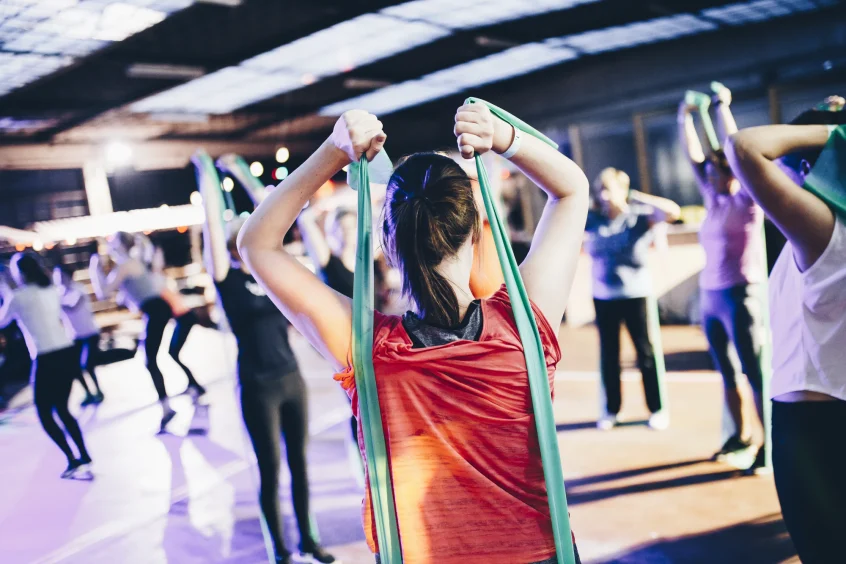 Locally owned health club Anytime Fitness Penarth is throwing open its doors on National Fitness Day, offering free access to the local community.
On Wednesday 22 September, people in Penarth can enjoy a free workout at the club as well as the chance to take part in a fun fitness challenge. Anytime Fitness, which has over 175 locations across the UK and Ireland, is challenging the nation to collectively cover the distance of the British Isles coastline in 24 hours and Anytime Fitness Penarth is vying to be the most active club in Great Britain.
At their own pace, visitors to the club can walk, run, step, cycle or row their contribution to the cumulative 31,368km distance. To take part, simply ask a member of staff on arrival or register for the open day online at www.anytimefitness.co.uk/nfd2021 to book your place.
"National Fitness Day is like Christmas for gyms across the country and we're looking forward to making it Penarth's most active day of the year," said Nathan Tucker, Assistant Manager at Anytime Fitness Penarth. "Everyone will be welcome to enjoy a free workout on the day as well as taking on our Great Britain coastline challenge. Guests can do as little or as much as they like – every step counts. There's some friendly competition between us and the other Anytime Fitness clubs, so we hope the local community can help us be the most active club in the nation and rack up the most miles!"
2021 marks the tenth anniversary of National Fitness Day, an annual event by ukactive to celebrate the inclusivity of physical activity.  ukactive want the UK to become the most active nation in the world by 2030, with National Fitness Day bringing everyone together to celebrate the importance that physical activity plays in helping us lead healthier lifestyles.To book your place on the Anytime Fitness Coastline Challenge, visit www.anytimefitness.co.uk/nfd2021 and select Anytime Fitness Penarth as your local club.