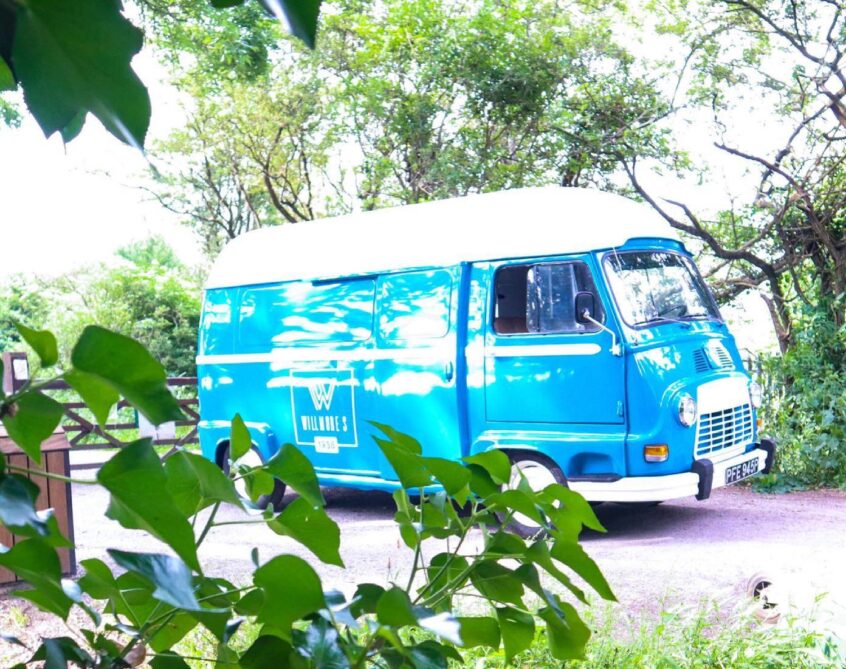 George, a very handsome converted Renault Estafette van has already been seen turning heads around the streets of Penarth, and he has now found his new home at Cosmeston Lakes Country Park.
Always looking for ways to bring the Willmore's 1938 magic to more people, Matt and Charlotte are now serving coffee, cakes and light bites from a new concession unit at Cosmeston Lakes Country Park.
Quirky and memorable, it is cleverly powered by solar so it is environmentally friendly. Single-use plastic is also banned, and food miles are incredibly low since local produce is always sourced where possible. Kids' party boxes, made with healthy ingredients, will also feature on their menu—the perfect accompaniment to a day at Cosmeston Lakes Country Park.
In a touching tribute to his father, who sadly passed away in early 2020, Matt has named the van George, so that his father's character and charm can continue to be felt on the streets of the town he loved.
The Renault Estafette was popular, and by the time production ceased in 1980 more than 500,000 units had been sold worldwide. But as popular as the vehicle was at the time, there really is only one George. Matt and Charlotte are looking forward to supporting the park's activities and helping to promote the park as a fantastic visitor destination. ν