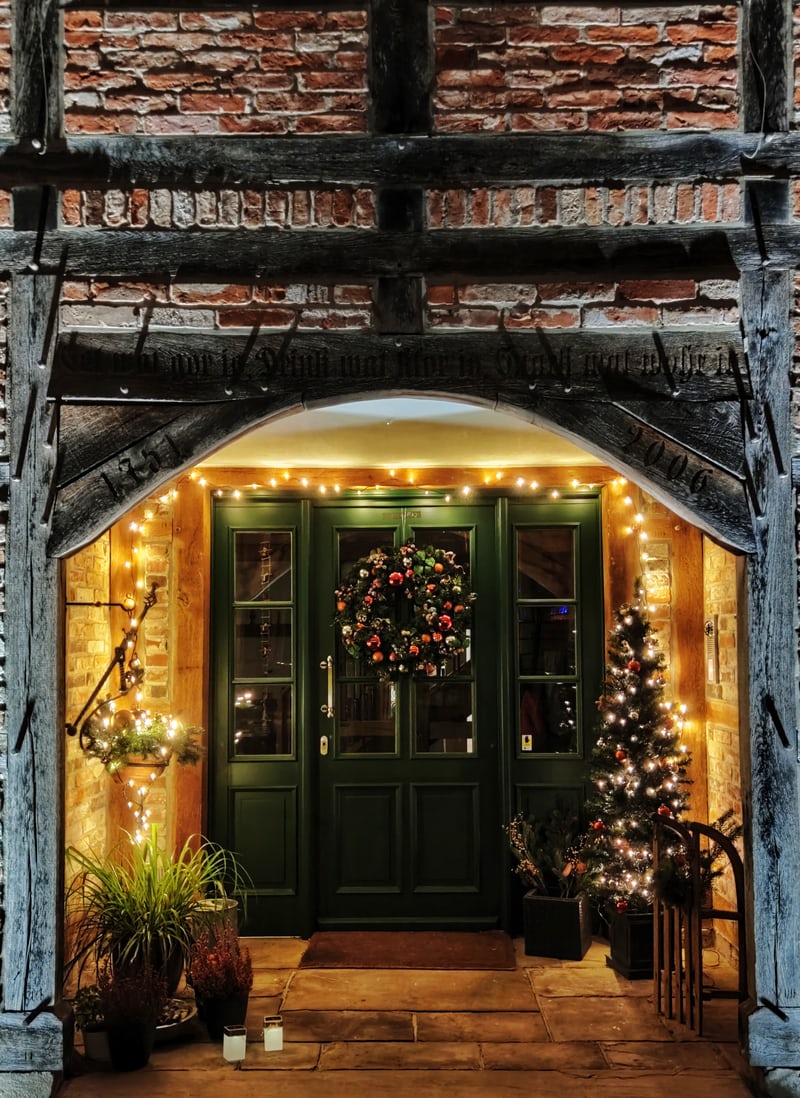 We are all looking forward, hopefully, to a Christmas that may look a bit more normal this year, so we hope you're looking forward to celebrating and decorating your home. Find out how interior designers, home influences, and out own in-hour home experts are decorating this year- and prepare to be inspired.
Jan Williams, from Beti Biggs- simple but smart updates in rich, cozy tones
Winter is the perfect time to inject a bit of warmth and colour into your home. Many of us have quite of furniture that you already have. Chalk Paint makes this easy by cutting out the preparation needed with other paints. If you're feeling a little braver, however, why not paint a wall or two. Personally, I'm a big fan of deeper colours as they make a flattering background for anything you might hang on the wall, making pictures and mirrors stand out. The richer colours also give off a cosy glow when you create little pools of light against them with lamps and candles. Annie Sloan has introduced a new Wall Paint with a palette comprising 32 beautiful shades. It's rich in pigment with a matt, washable finish.
Hayley Perkins, from Jewels Canley- banish feature walls to make the space appear larger
It's that time again, the time we panic about the family members coming over for Christmas and judging our interior decisions. Here's a quick way to transform your interior, from the midst of Covid experimentation to subtle sophistication.
If you have a feature wall in a room, perhaps the fireplace wall or some recesses covered in a dramatic patterned wallpaper or a dark colour, this can make a room feel broken-up and made to feel smaller. The solution? Use the same wall colour all the way around, even if it is a deeper tone, or go for textured wallpaper all over. This can make the room feel larger, as you don't have a dramatic stop-start appearance as you run your eye around the room.
Ceri Hill, from Chalkhouse Kitchens- forage for your Christmas decorations
When you flick through the glossy home magazines at Christmas, it's not just the lounge and dining room that are dressed for the festive season, the bedrooms, hall, and even the kitchens are given a Christmas makeover.
There are armfuls of fresh greenery in every room, large vases of grey green eucalyptus, jugs of white hellebore, or the tiniest bunch of branches adorned with red berries. Christmas is definitely a time for more is more, so take a leaf out of the professional set-dressers' book, go for a walk through the woods, and find some beautiful bare branches smothered in snowy reindeer moss, pick fallen pine cones to display in glass jars with white glass baubles or cut swatches of flowering ivy to drape over shelves with some sprigs of holly.
Miffy Shaw, from Miffy Shaw Interiors- decorating with rustic neutrals for Christmas
It's that time of year again already! And if you're anything like me, you're starting to think about what style to decorate with.
This year, I'm loving rustic neutrals. Anything with natural character and something that can be foraged or made. I'm thinking sprigs of fir (all your left over branches from the bottom of your tree), pine cones, white and neutral colours, linens, hessian, foraged greenery, pampas grass, and comfy furs.
Last year I made some decorations which I'll use again this year, such as stars made from brown and white paper bags and cute little Christmas trees made from old books that I picked up from a local charity shop. Here's my own top five must-haves…
(1) Faux fur throws for added coziness
(2) Wrapping gifts in brown paper, adding hessian or burlap, and a sprig of greenery
(3) Paper stars, which are super easy to make- just look for tutorials online. Or buy them in for a quicker alternative, and sit down with your favourite Christmas tipple instead!
(4) Add a touch of greenery with a natural Christmas wreath
(5) For an on-trend tree topper, try a rattan star from Cox & Cox