Fashion Comes Full Circle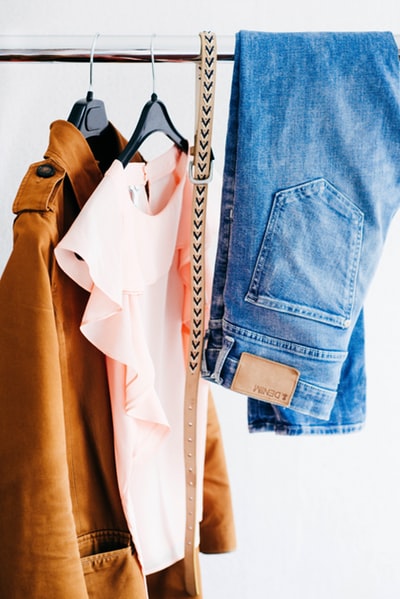 -Words by Claire Jacklin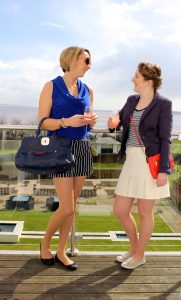 I have written for Penarth View for the past 4 and a half years, and the time has now come to put down my pen, to concentrate on my Counselling Skills Diploma, to aide my personal styling business. My strapline to my business is that "It's so much more than clothes" and it really is! Taking some time to look back at the articles I have written over the years, I was pleasantly surprised to make a discovery! My very first article  'Style on a Budget' was written for the Summer Festival Guide in 2015. I was tasked with styling two members of staff from the British Red Cross charity shop (in Penarth) as a profile raiser. This was also to demonstrate what amazing items could be found in charity shops. The first article was a huge success and I loved doing a 'hands on styling' session for this debut piece.
My penultimate article, written for Autumn 2019 was on the topic of Sustainability and recapping the shopping ban I had put myself on for the last three months, in support of going against 'fast fashion'. I also concentrated the article on how to replace buying 'brand new' with buying pre-loved (as we now call it). So my first and last article have come full circle, focusing on pre-owned as opposed to brand new- fantastic! However, a further discovery was made and that was how the use of 'fashion language' has moved on and developed. My first article used wording such as 'secondhand' and although the intention was positive this wording was and still is not. Now we use phrases such as pre-loved, or pre-owned, which has a much better ring to it than 'secondhand'. Using more positive wording like 'vintage' has always been respected and has therefore been a successful way to re-sell and purchase older clothing.
Some could look at sustainability as being a 'buzz word' or a 'trend' but it is far from that. It is necessary for our planet and for our next generations. To support what we do, we must use much more positive language, to get the message across and to get people on board.
So having made these discoveries, it feels much less of a sad goodbye and more of the end to a positive journey. In order to grow and develop we have to move on and we have to give others the opportunities that you once had. We learn from one another and gain inspiration from what others say, we wear and do!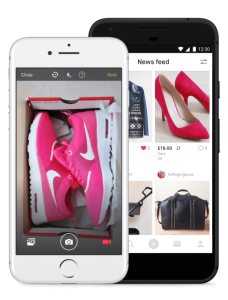 One final tip is that I have recently discovered a new App called 'Vinted'. It is pre-owned clothing selling site, which does not charge you a seller's fee. Very much the same as Ebay but without the Paypal costs. The language is clever play on words and has a real positivity about it! Why not give it a go and look at alternative ways of getting 'your new', which also helps us to take responsibility for the billions of tons of clothing than ends up in landfill each year. For those Christmas outfits that you are wishing to pull together, remember to 'shop your wardrobe first', I bet it's all there, just waiting to be re-worn and sparkle once again this year!
Nadolig Llawen, Claire xx
-Words by Penarth-based Personal Stylist
I have been a resident of Penarth for 11 years. Having moved here from London to settle and have a family, I brought a wealth of fashion styling knowledge to South Wales. I apply my personal styling skills to help transform my clients, not only to help them look better but also to feel better about themselves.
Keep up with Claire on her website and her social medias;
Facebook:Â @psclairejacklin
Instagram:Â @clairejacklinstylist
Twitter:Â @PSclairejacklin
Website:Â clairejacklin.co.uk